WBB Preview: Southeastern Louisiana Moving Forward After Strong Year
Southeastern Louisiana is looking for a third-straight winning season this year, led by do-it-all junior forward Hailey Giaratano. Preview: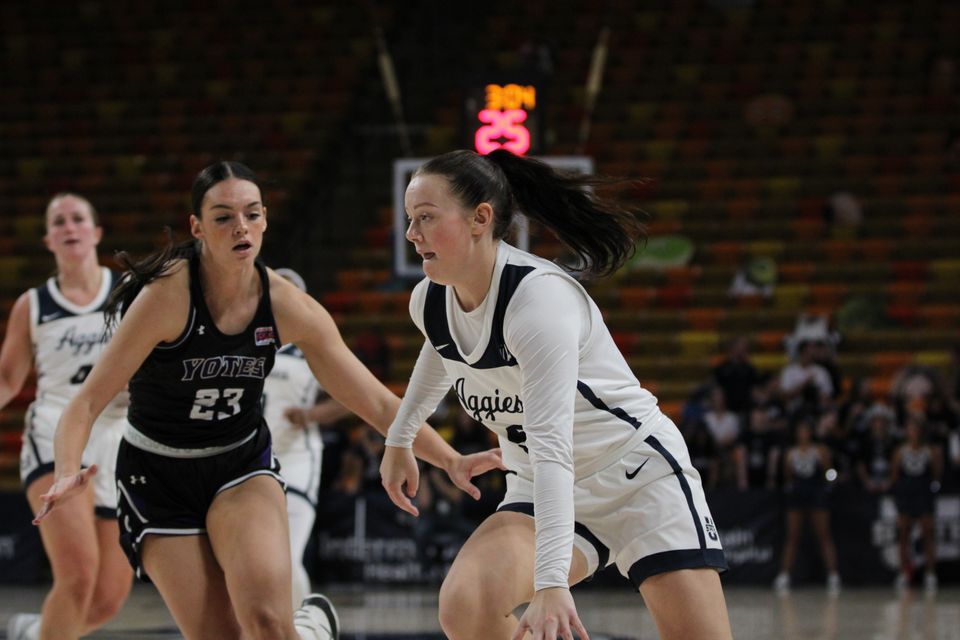 It didn't happen quickly, but Southeastern Louisiana head coach Ayla Guzzardo's rebuilding efforts have started to pay dividends. The Lions logged consecutive winning seasons in 2020-21 (11-8) and 2021-22 (16-11) for the first time since 1994-95 and 1995-96 under Frank Schneider.
If they can grab a third this season, Guzzardo would join rare company. In the program's 48-year history, only two other coaches have had three consecutive winning seasons: Linda Puckett – the inaugural coach of the program – who had five consecutive winning seasons, and Schneider – the winningest coach in program history – who had three straight from 1988-91 and did it again from 1993-96.
That's an accomplishment on its own, but it's especially impressive given the program Guzzardo inherited. When she arrived ahead of the 2017-18 season, Southeastern Louisiana hadn't managed double-digit wins in four seasons and hadn't had a winning record in eight, going back to the 2008-09 campaign.
The Lions went 8-21 in year No. 1, 9-20 in year No. 2 and 12-17 in year No. 3 before moving to the right side of .500. If they can top last season's 16-11 mark this season, it would be the sixth straight year of improvement in six seasons under Guzzardo. Granted, last season also included a run to the Southland championship game – the first in program history.
That will be easier said than done, especially with several key contributors to that run of improvement gone to graduation. Forward Caitlyn Williams, a five-year starter who led the team in scoring (9.8 PPG) and rebounding (7.6 RPG) last season is chief among the departures.
She was joined in departing by last year's No. 3 scorer (7.7 PPG) and leading three-point shooter Morgan Carrier (who led all scorers in 2020-21), another five-year contributor; starting guard Breonca Duckworth (6.6 PPG, 2.6 APG, 1.9 RPG) and reserve frontcourt players in Kacey Bradford and Morgan Davis (6.8 PPG, 3.1 RPG).
All told, Southeastern Louisiana has three consistent starters and four of its top six scorers to replace from last season. It's a tall task, but the Lions do return a two-time All-Southland forward/guard in Hailey Giaratano and 43 combined starts among the other returners, along with intriguing transfers like F Terri Crawford (Central Arkansas) and UT Martin F Taylor Dupree.
Projected Lineups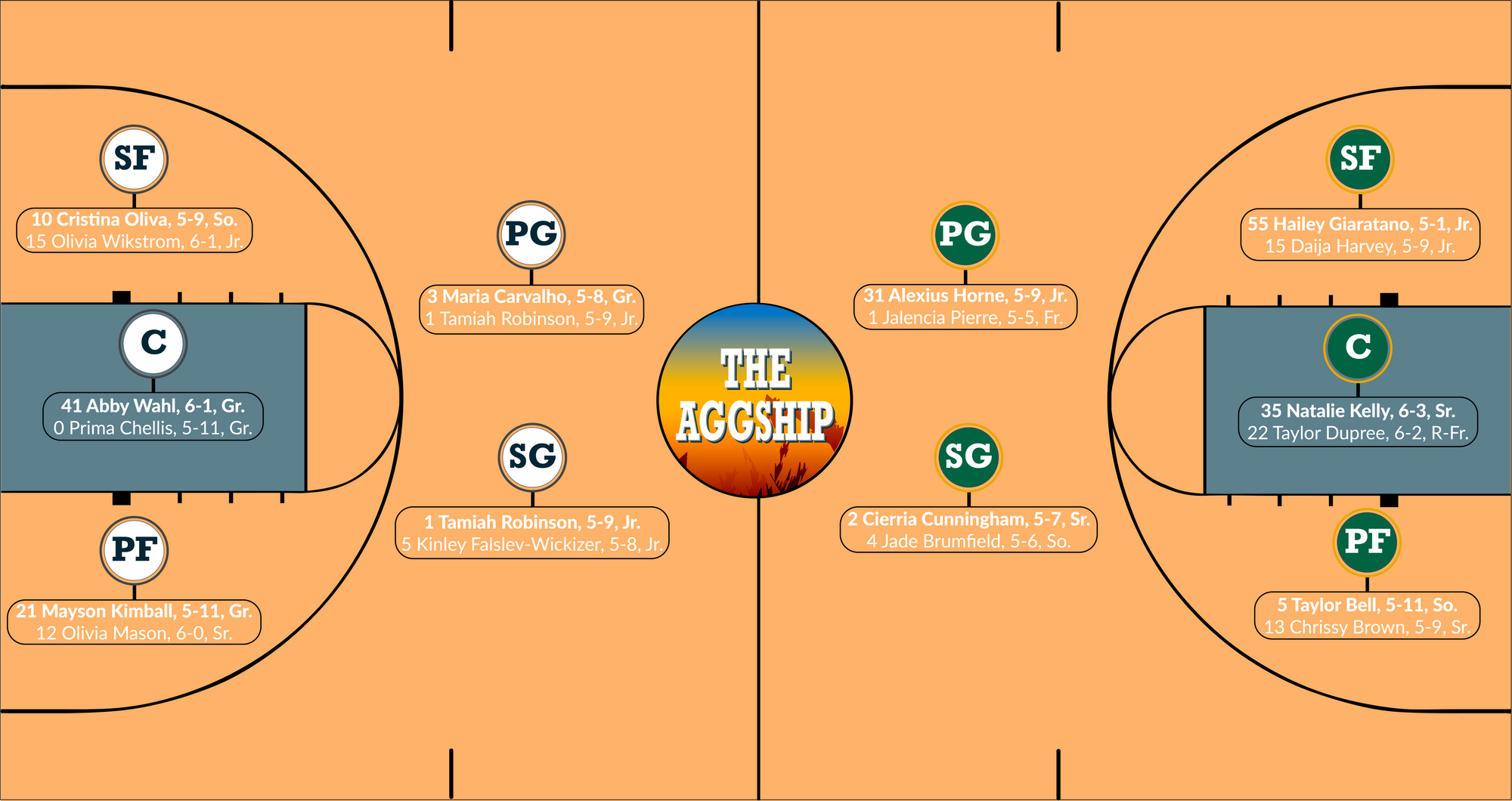 Players To Know
Taylor Bell: After serving as a scoring threat off the bench last season (6.0 PPG, 2.8 RPG in 2021-22), Bell is stepping into one of the starting roles vacated in the frontcourt as a sophomore this year. She got the nod in Southeastern Louisiana's debut game against LSU-Alexandria and finished the game with eight points, two rebounds and two assists in 23 minutes.
At 5-11, most of her value is going to come in the post as a scorer, rebounder and defender, but she did launch from deep three times in the season opener and has proven unafraid to take that shot in the past, though she didn't shoot the ball well last season. Senior Chrissy Brown came off the bench in game one but still scored 10 points and grabbed two rebounds in 11 minutes of playing time. The two will share this spot.
Hailey Giaratano: This is finally Giaratano's team after five seasons spent as a complementary member of the starting lineup. She averaged 7.9 PPG, 3.5 RPG and 3.2 APG (team-high) last season as something of a point forward and is expected to lean further into that role this year while also adding a bit more of a focus on scoring.
She was excellent against LSUA, knocking down 7 of 12 shots for a game-high 16 points while adding four rebounds, three assists and two steals. Like Bell, she's a willing but limited perimeter shooter. She'll present an interesting test for the Aggies as their first look at a big, physical ball handler of the season.
Alexius Horne: When Giaratano doesn't have the ball to initiate the offense, it'll probably be in Horne's hands. The 5-9 junior started 12 of her 25 games a season ago, averaging 4.6 PPG, 2.6 RPG and 1.6 APG. She'll be expected to do quite a bit more this season as one of the team's primary ball handlers and got off to a very good start with 10 points, five rebounds and five assists in her first game of the season.
Notably, though, freshman point guard Jalenica Pierre logged four more minutes than Horne in the season opener and pitched in nine points, six assists and three rebounds of her own. That game was a blowout, 73-27, and offered plenty of chances for reserves to see the floor, but it seems the Lions will likely use both pretty frequently this season.
Natalie Kelly: The tallest player on the roster at 6-3, Kelly is taking over as Southeastern Louisiana's true center this season. She played in all 27 games last season and logged seven starts, but averaged only 4.2 points and 4.8 rebounds in just under 16 minutes per game.
The Lions will need more from her as well this season, especially on the offensive end. They know she can hold her own on the boards (she grabbed seven against LSUA) and she led the team in blocks last season with 20, but she shot 41.1 percent from the field in 2021-22 and scored just two points in the season opener. Kelly doesn't have to be a prolific scorer, but she needs to be a threat at the rim.
Stats To Know

Three Point Field Goal Attempt Rate: You're going to see a lot of shots from deep in this game. Utah State really likes to create shots on the perimeter, and both teams play a style of defense that focuses on creating turnovers – sometimes to the detriment of its perimeter defense.
Now, these stat profiles should be taken with probably the biggest grain of salt you've ever seen because both teams have played exactly one game against an NAIA team. But, both teams allowed at least a 33 percent rate in their debuts while recording at least a 30 percent rate of their own. This game is going to be fast, and it's going to include quite a bit of shooting from beyond the arc.
That could be very good news for the Aggies, who have a lot more proven shooting than the Lions. Their leading returning three-point shooter is forward Daija Harvey, who hit 22 of her 98 tries a season ago. As a whole, the Lions shot just 27.3 percent from deep last year. With much of their frontcourt experience gone, they need improvement on that front this season.
Free Throw Rate: If Southeastern Louisiana can't hit from downtown, it's certainly going to make its best effort to get opportunities at the free throw stripe. That's been an issue for several years now, and it carried over in the season opener with only 10 attempts at the free throw line, good for a 15.5 percent free throw rate. Last year, the Lions finished 216th in free throw rate at 15.6 percent.
They need to be better to keep up in this game. Utah State had some foul trouble against College of Idaho and can be forced into a similar situation here with good post play, but Southeastern Louisiana needs to prove its ability to do that before it can be assumed as an advantage here.
Turnover Percentage: Again, the stats from the one-game sample size for each team are heavily, heavily skewed. LSUA had 27 turnovers in its matchup with Southeastern Louisiana, while Utah State forced 19 in its opener. These defenses are aggressive and want to force turnovers, but it probably won't be that extreme moving forward.
Still, this game will require reliable ball handling from both teams. Utah State has that with Maria Carvalho and Tamiah Robinson; Southeastern Louisiana gets it from Giaratano, Horne and Pierre. Whichever group of guards can keep the turnovers to a minimum will probably leave this matchup with a victory.
Prediction
If it's going to come down to guard play, I think Utah State pulls away late. Southeastern Louisiana has experienced and talented players and can present a really strong test to Utah State on both ends of the floor, especially in the post.
Ultimately, the game starts and stops with the player handling the ball, and Utah State's ball handlers are better. Unless Southeastern Louisiana is dominant in the frontcourt, which I wouldn't expect, Utah State's play in all forms on the perimeter will be too much for the Lions to overcome.
Utah State 70, Southeastern Louisiana 61