Cover Story: Aggies Thumped In Fifth-Straight Loss At Boise State
Boise State issued a firm reminder of what Mountain West play is all about on Saturday. With Wyoming on deck, the pressure is on Utah State to rise to the challenge. Cover story: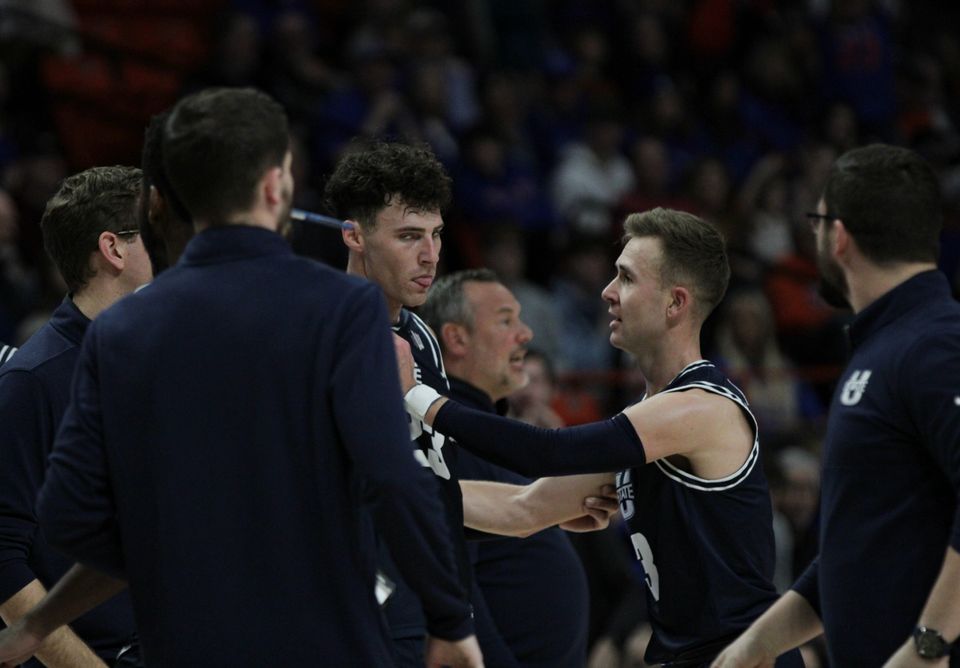 BOISE – It was only fitting, and perhaps even a bit on the nose that Utah State's nightmarish trip to Boise State – where it sustained an 82-59 loss to the Broncos, its fifth-straight defeat in ExtraMile Arena – ended with technical fouls for Dan Akin and Taylor Funk.  
Utah State had been beaten, battered and bested for 36 minutes, and Boise State was letting every Aggie on (and off) the floor know all about it. They had played entirely unlike the 13-2 side with Mountain West aspirations that had been so frequently advertised. Their elite three-point shooting didn't make the trip north to Boise, nor did any other part of one of the nation's best offenses. Boise State punched Utah State in the mouth, and the Aggies were out before they hit the ground.
This post is for paying subscribers only