Cover Story: Bairstow's Late-Game Heroics Secure Pivotal Win For Utah State
"It was about remembering, 'Hey, we're a great team and we can make plays, so let's go do it.' " Cover story on a win Utah State had to have, and the late-game belief that got it there: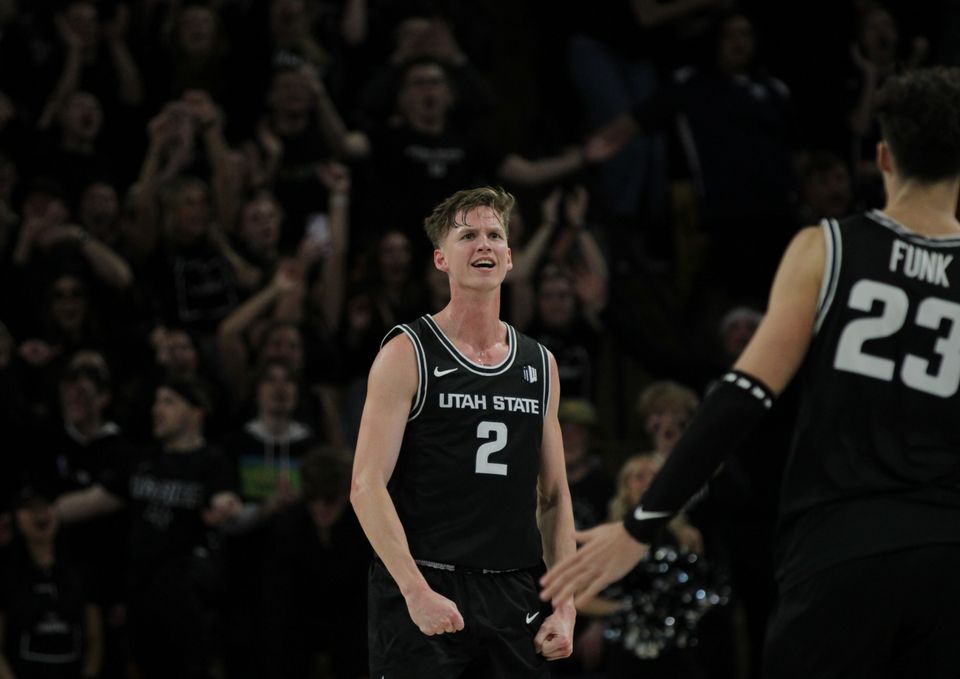 LOGAN – Matt Henry's message to Utah State was simple. The assistant coach, now in his second season with the Aggies and fifth on head coach Ryan Odom's staff, wanted his players to know they were going to beat UNLV. They were the better team – a great team when they want to be – and they were going to send an already rowdy crowd into a frenzy by closing the door on a Runnin' Rebels side determined to right their 1-4 conference start by ruining Utah State's evening.
This post is for paying subscribers only