Cover Story: Aggies Put On A Show For Rowdy Spectrum Crowd
Utah State had a point to prove against Wyoming on Tuesday night, and made its intentions abundantly clear from start to finish. (Free) cover story: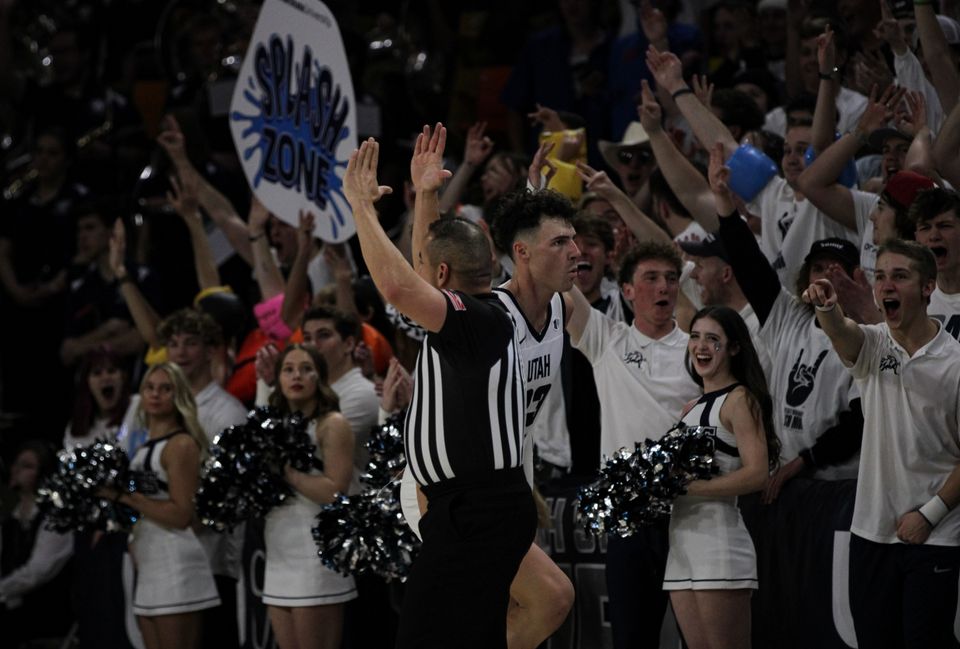 LOGAN – It isn't often you see an impromptu dunk contest staged during a Mountain West basketball game, especially against a team picked among the league's best entering the season.
Now, plenty of caveats apply to a Wyoming (5-11, 0-4) side decimated in recent weeks by injury, but they're hardly any different than the caveats applied when the Pokes took New Mexico and San Diego State down to the wire in consecutive games before absorbing an utter thrashing in Logan on Tuesday night. All-MWC guard Hunter Maldonado played 39 minutes, as did battery mate Ethan Anderson, a pair of rapidly improving forwards in Max Agbonkpolo and Jeremia Oden, and crafty shooters Xavier DuSell and Jake Kyman. Wyoming isn't what it was, no, but it's also been far from incompetent.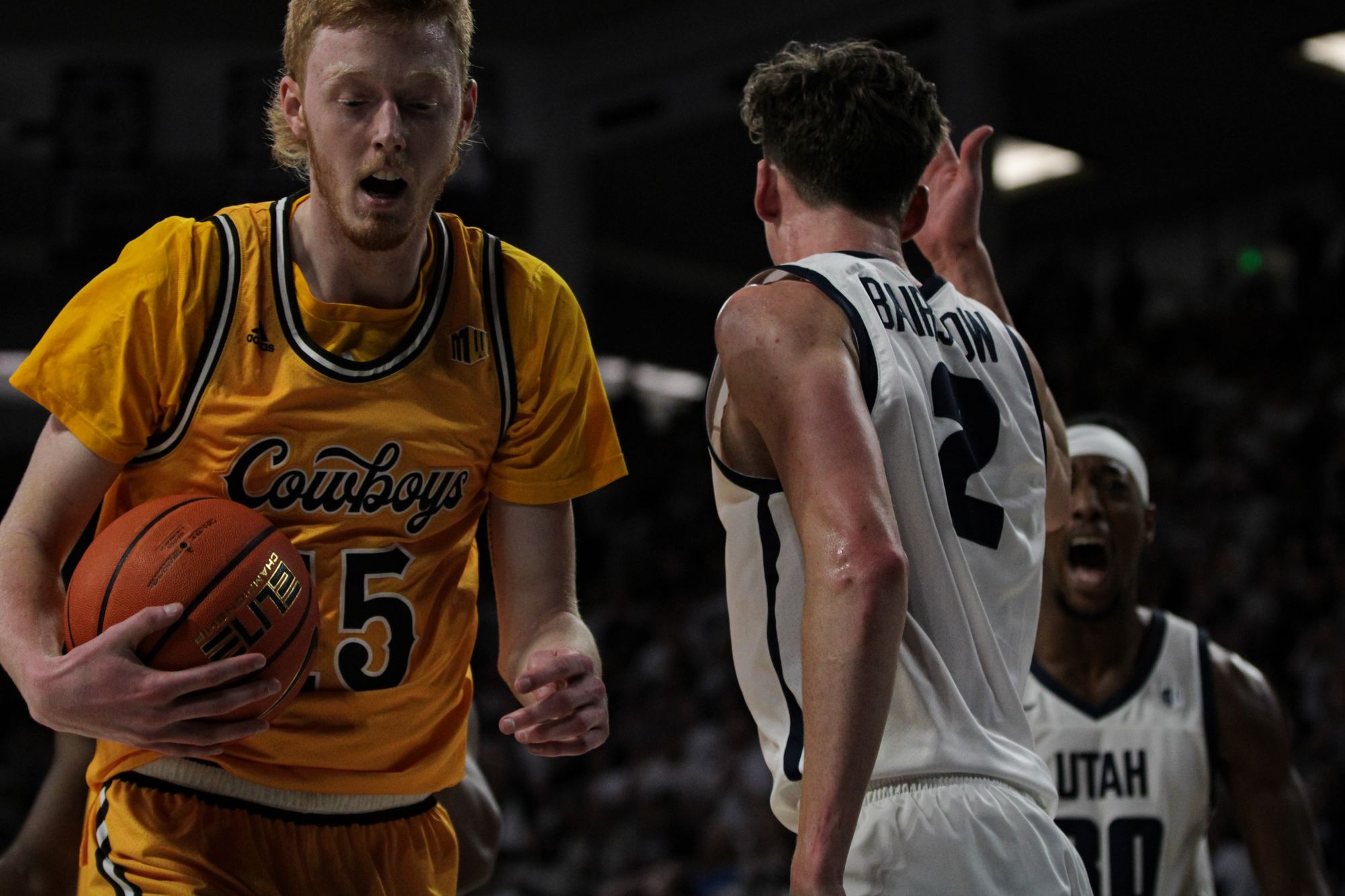 Utah State (14-3, 3-1), incensed by its own blowout defeat at Boise State on Saturday evening, disagreed with that assessment and decided to state its case. The Aggies capped an 83-63 beatdown with four ferocious slams in seven possessions, pushing an already decisive 16-point edge into a 79-55 laugher while racking up highlights; none more bombastic or vindictive than Sean Bairstow's technical foul-inducing spontaneous baptism of several unwitting Cowboys.
As important as this game was on its merits as a conference matchup against an opponent that twice toppled the Aggies last season, it took a backseat to the real focus of the evening. For the first time in weeks, Utah State took the floor with the full support of The Hurd – its raucous student section which had been on sabbatical since Dec. 15. The Spectrum has still yet to reach full capacity, but it was a season-best 7,890 strong on Tuesday night. Utah State repaid that faith several times over with a performance reminiscent of, well, the last time these Aggies played before so many of their peers.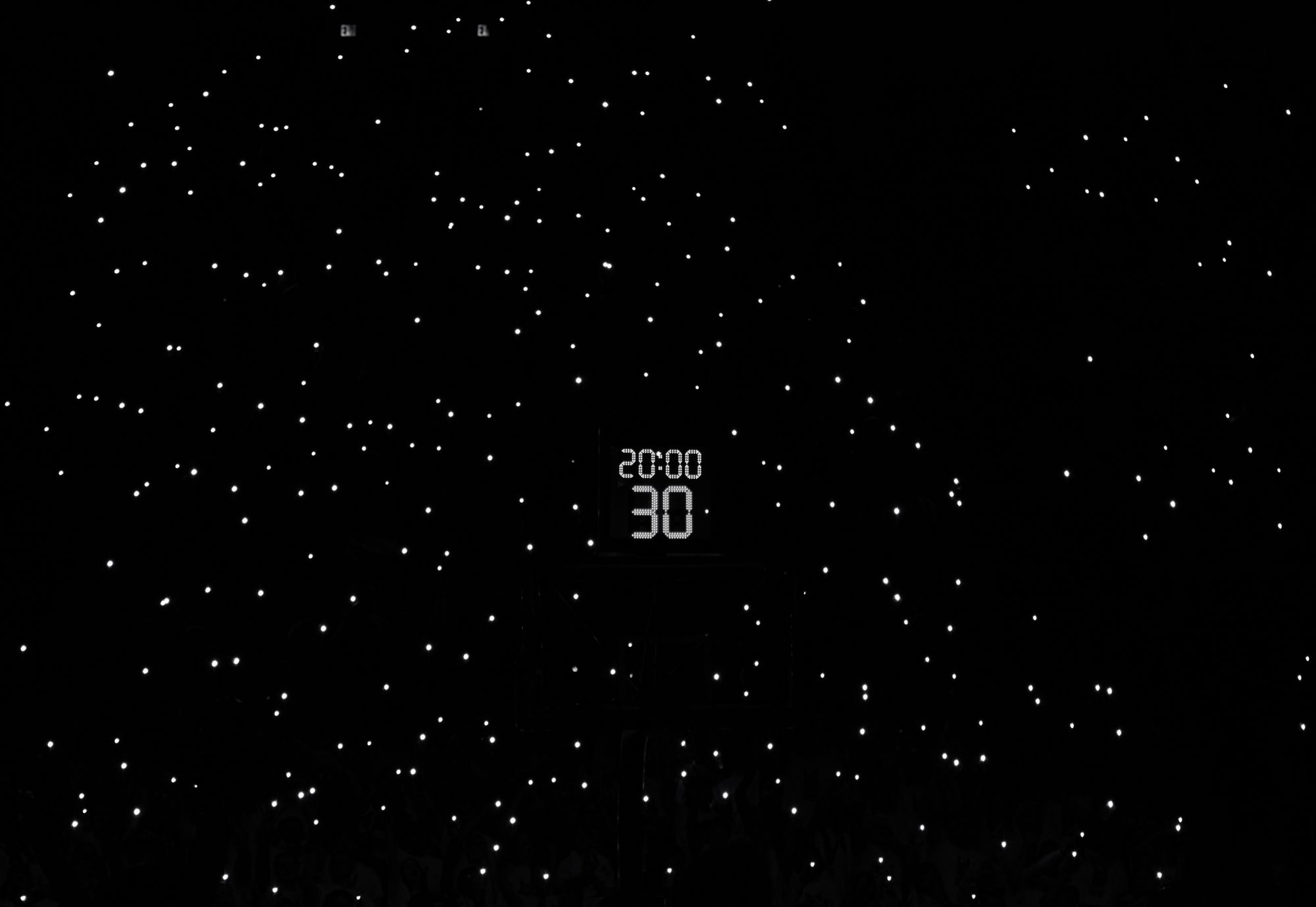 "I thought it was awesome," head coach Ryan Odom said. "It's great, especially coming off that loss, for our fans to come back in here in the Spectrum and be that energized. It's great to have our students back. It's great to have the band back. The community came out and supported, too. It was an unbelievable crowd. "The students just mean so much to our players and our program. They're so helpful as the game wears on. They're in it, and we love that about them."
They wrested control of the game away from Wyoming early, and unlike in so many recent appearances, never waned and welcomed the Pokes back into the game. Taylor Funk's second three-pointer of the game gave Utah State a 17-7 advantage with 13:10 to play in the first half, Wyoming pulled within five thanks to a pair of Anderson buckets a few minutes later, and that was just about it.
Utah State answered with a 7-0 run (rounded off by another Funk three-pointer), let its lead dip back down to eight, and fired off another barrage of baskets – a Steven Ashworth free throw, layups from Akin, Funk and Max Shulga, a breakaway Bairstow dunk and Funk's fourth and final triple of the frame – good for a 12-4 run that sent the Spectrum into a frenzy.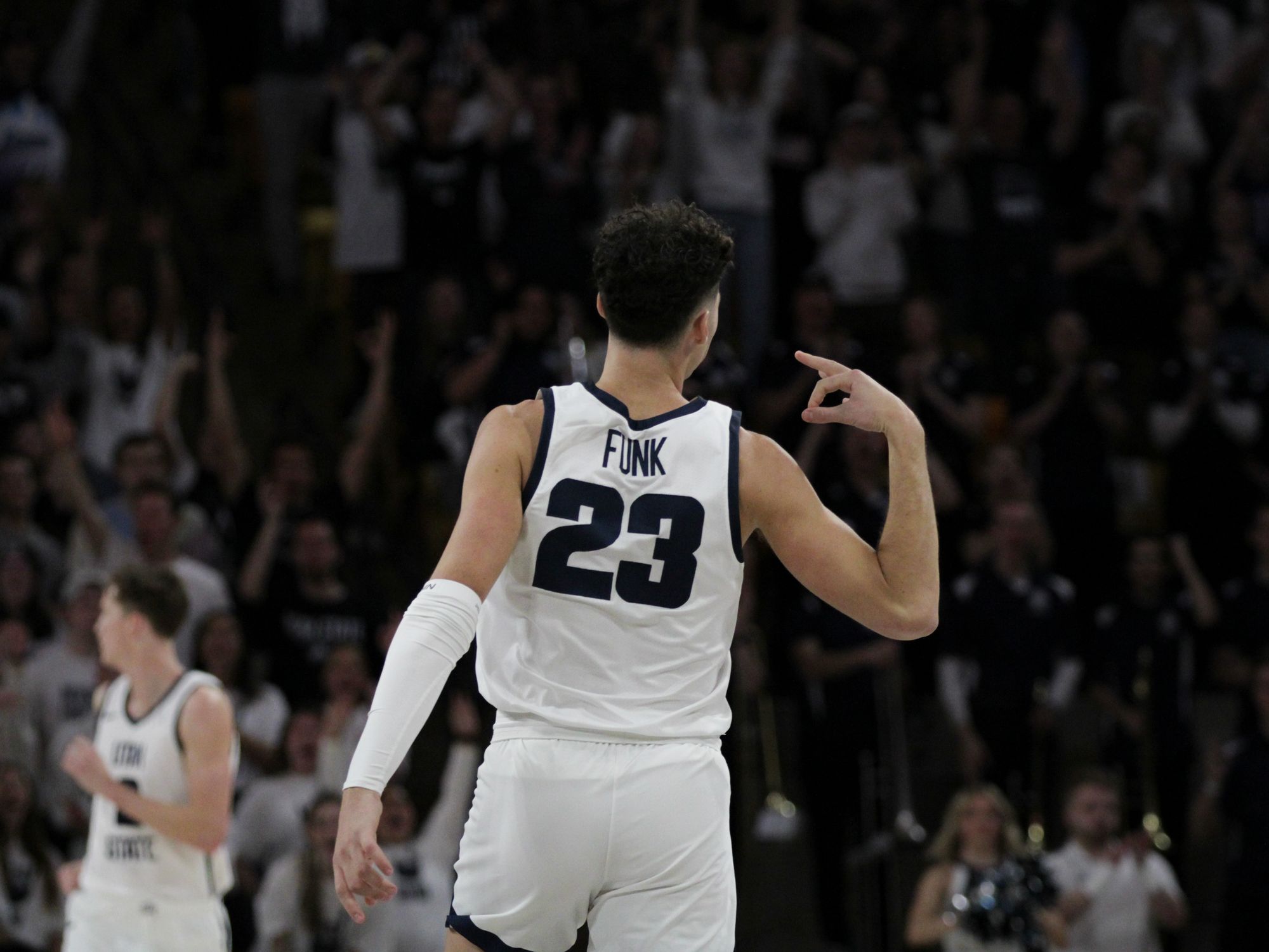 At the risk of investing too much into a win over a shorthanded foe, it was as convincing a return to form as Utah State has flashed this season. The Aggies are unbeaten following their trio of losses, shellacking Seattle after falling to Weber State and handling Washington State to bounce back from the loss to SMU, but this one was different.
They didn't only take care of business against Wyoming – they played with the sort of confidence and ease that made them look nearly unbeatable before Weber State walked into this arena a few weeks ago and beat them. Funk lit up the scoreboard for 18 first-half points and finished the game with 22, tied for his season-high, and his teammates followed his lead.
"I feel really good and my shot felt really good," Funk said. "That's who we are as a team. Shots come to the open guy and it's your responsibility to knock him down. The guys found me when I was open and vice versa. We had 21 assists on 31 made field goals. That's Aggie basketball."
Perhaps that's the best term for it. I've tried to put to record a formal definition of Aggie basketball to no avail – every player and coach seems to have a slightly different answer – but that may be intrinsic. To paraphrase Potter Stewart, I shall not today attempt further to define the kinds of material I understand to be embraced within that shorthand description ("Aggie basketball"), and perhaps I could never succeed in intelligibly doing so. But, I know it when I see it. And folks, that was Aggie basketball.
It's a tantalizing thing. When Utah State is operating at full power, as it was for nearly every second of its 14th win of the season, it's challenging not to be swayed. There aren't many teams in college basketball capable of producing show-stopping scoring runs with the kind of frequency a confident Utah State team does.
Wyoming cut the lead back down to eight points less than a minute into the second half, to which the Aggies replied with a dizzying display of offensive prowess, spouting off 12 points in less than two minutes.
The final blow of the sequence summarized it in its entirety: On the defensive end, Akin swatted what would have been an easy Wyoming layup, knocking the ball astray and into Funk's hands. Funk took three hard dribbles to reach halfcourt, where he scooped and fired the ball – in one motion – to Ashworth, who just as quickly forwarded it along to Shulga in the corner. Utah State shipped the ball from rebound to the bottom of the net in six seconds. Wyoming would have needed divine intervention to stop it.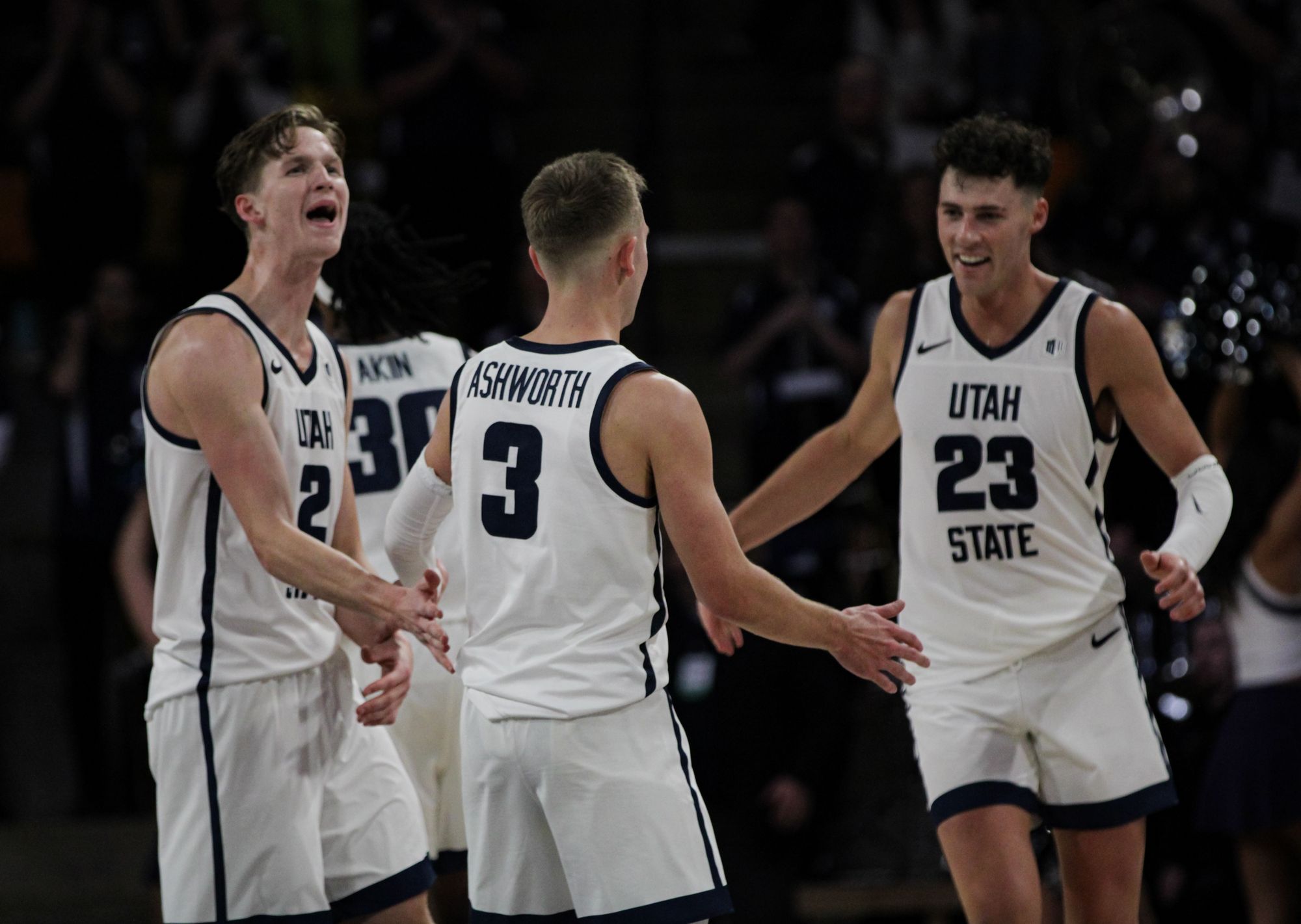 These are the moments that have so often defined games for this team, in both wins and losses. No one in the Mountain West – and very few in America – can deliver as devastating a knockout blow, just as no one relies more on landing those haymakers. When fully motivated and locked in, Utah State hasn't been touched.
"It's just trusting in what we do," Funk said. "Champions always answer. It's really easy to come into practice after a loss like that with heads down. That's just not this group. We come in with the same energy as if we just won by 20. It's kind of hard to imagine that, but it's the truth."
Of course, there's a question looming over all of this joviality that won't fade because of one great performance. It may not fade at all, at least not until March 4. For better or worse, Utah State's 82-59 loss to Boise State is now woven into the foundation of this team. Like the winter fog currently plaguing Logan, Boise State is encompassing everything the Aggies say and do. Akin opened his press conference with an allusion to the game, and to Utah State's desire to make right by it.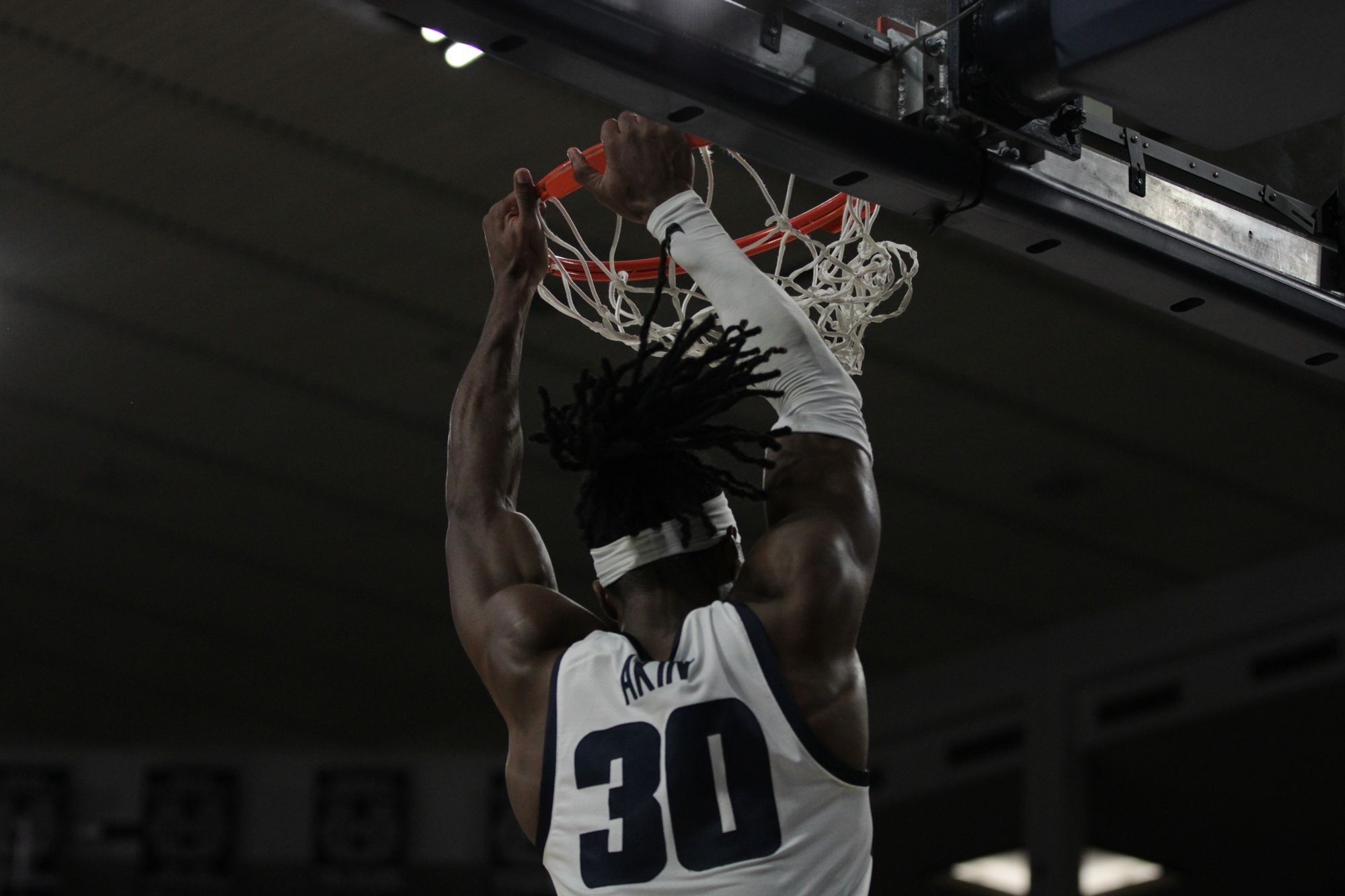 "We've bounced back pretty well from losses, and obviously we took a pounding a couple of days ago in Boise," Akin said. "We wanted to come out and make a statement."
Funk previewed the future with a trepid look at the past as if the guiding force behind this win and any win soon to come is a desire to never again let that game happen.
"We have to maintain it," Funk said. "The guys were really prepared for this, they really wanted this one. Boise got us for sure, and we were big on physicality (coming into this game). We were lacking that against Boise, so we really wanted to make it a point of emphasis tonight. There are no easy buckets around here."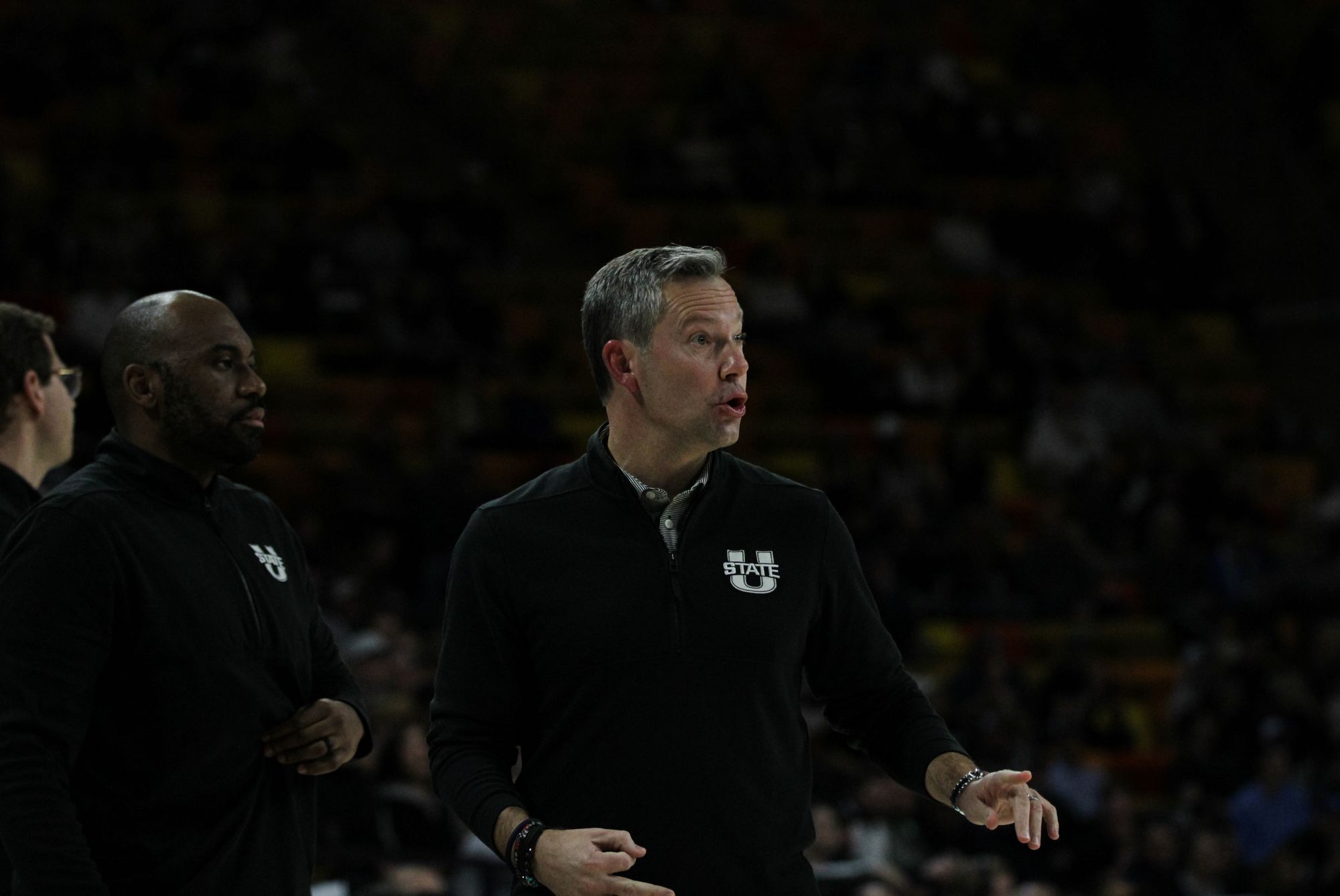 It isn't hard to identify the soil from which these feelings sprouted. Odom mentioned Boise State almost as much as he mentioned Utah State in his post-game press conference. It was a deeply traumatic loss for the Aggies. To claim otherwise just wouldn't be accurate.
"The key to the game for us was our response after Boise State, in practice, film sessions and shootarounds," Odom said. "We needed to look in the mirror and be honest with ourselves about how we played that particular game and turn that around into an answer. One of our core values is humility. We talked about that – not thinking less of ourselves because we did lose that game by such a wide margin, and it just didn't feel right.
"But at the same time, we focused on thinking of ourselves a little bit less and thinking of others more. Thinking about how we can help our teammates as opposed to worrying about things not going well individually. That snowballs into something else. We talked about discipline, execution, composure, physicality and connectivity and we wanted to make sure that those things were at the forefront of our minds. We did not do any of those well at Boise State, and I think tonight we did."
None of this is to imply wrongdoing on Utah State's behalf. A lot of good can come from spite in this sport, just as a lot of good can come from controlled obsession. Bad losses can splinter weak teams, but they can galvanize strong ones.
The drive to ensure Boise State is paid back when it makes its return trip to Logan may be exactly the motivation this team needs – though that's only for the Aggies to determine.
"We've proven today we can do it," Akin said. "We have to have trust in the coaches and our work."