MBB Preview: Backcourt Duo Guides Fierce Wolf Pack
Utah State is looking for a repeat of last season's blowout victory over Nevada in Reno as it prepares for a late-night tip-off with the Wolf Pack. Preview: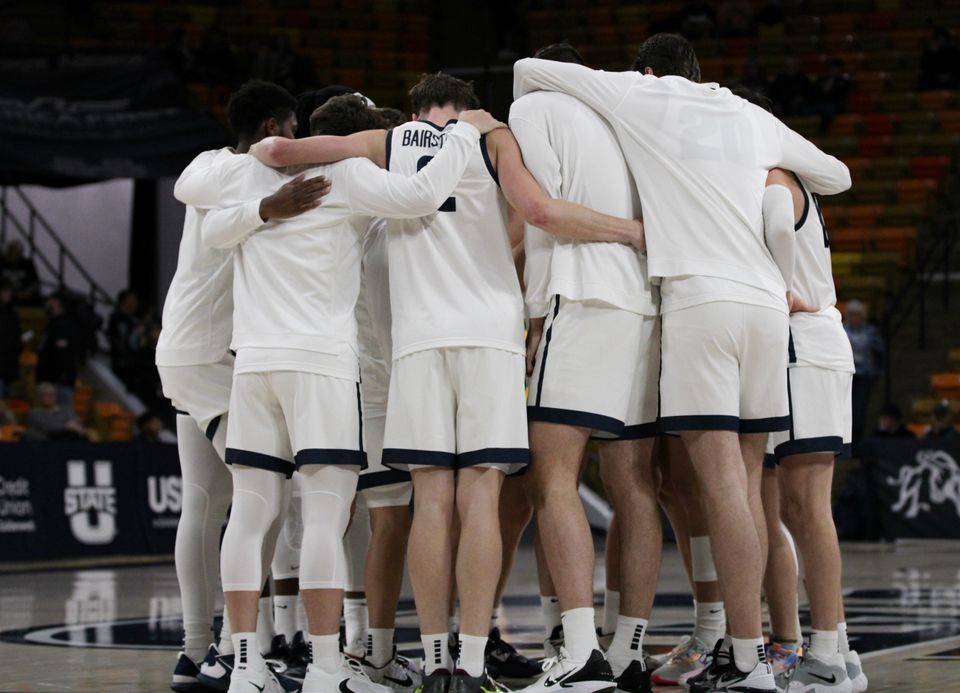 Utah State unleashed fury on its unsuspecting hosts when it last made the trek to Reno. It's been a little less than a year (Jan. 29, 2022) since the Aggies ran up a 45-27 halftime lead on Nevada, riding that early success to a huge, 78-49 victory over the Wolf Pack on their home floor. It was easily Nevada's worst home loss of the season, and the most comprehensive beatdown the Wolf Pack have suffered in the Lawlor Events Center since No. 6 Stanford came to town for a 101-57 dismantling on Dec. 17, 1998.
"I'm very frustrated. We spent a good couple of days working on offense and defense, and that didn't even look like our team," Nevada head coach Steve Alford said at the time. It was one of those nights where literally nothing went right. It was nowhere near the effort and concentration that we got at Colorado State. We just aren't playing well at home, and I don't know why."
The Aggies (14-3, 3-1) haven't forgotten that dominant victory as they prepare for their latest trip to Reno ahead of Jan. 13's late-night tip-off against the Wolf Pack (14-4, 4-1), nor have they forgotten the revenge Nevada exacted in the Spectrum only a few days later with an 85-72 upset.
"As we learned against Weber State this year, you have to play the games," Utah State head coach Ryan Odom said. "Nevada avenged that loss here in the Spectrum after we beat them down there (last year). It's conference play and a lot of times where you're playing is a factor, but it's more about who you're playing and the time at which you're playing them. Our focus is on us and on playing our best, most disciplined basketball."
This post is for paying subscribers only