Preview: Utah State Looks For Major Upset At BYU
Preview: Utah State hopes to play spoiler in the final scheduled rivalry bout with BYU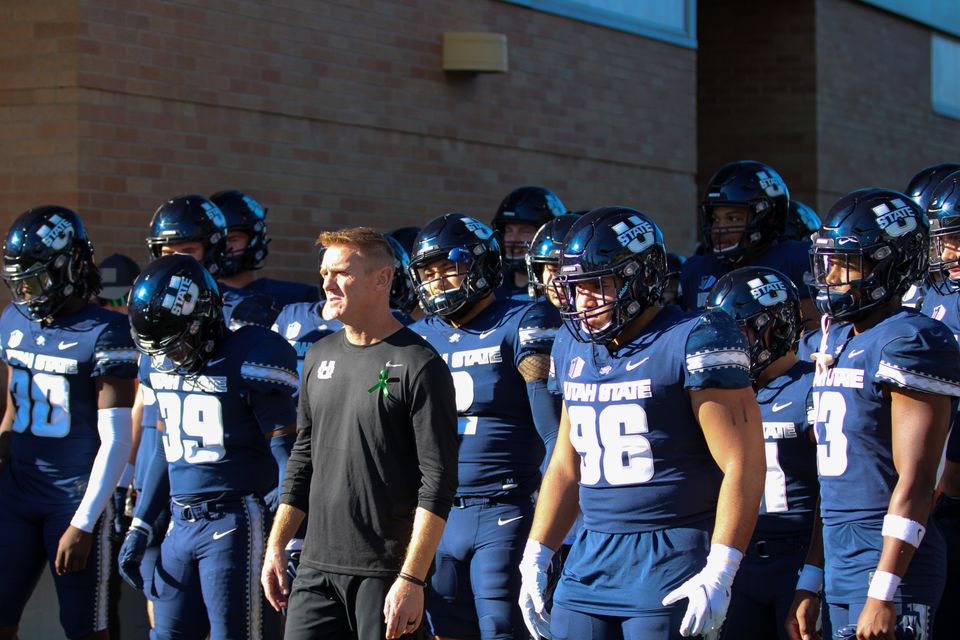 One college football game can change a lot. It's a sport of razor-thin margins and minuscule sample sizes – its 12-game regular season is easily the smallest in any major sport. For most college football teams, those 12 games are in service not of a race for national glory but regional competition.
Honestly, for a large chunk of the 110-odd teams that won't compete for national titles or playoff glory, the 12-game season is merely a race against the clock. The challenge most college football teams face is just getting to six wins before running out of games.
Utah State has not yet hit that barrier, where conference hopes fly out the window and the new goal is simply a desperate search for victories to extend the season by one more game in an exotic new land like Boise, Idaho or Birmingham, Ala. The Aggies are only 0-1 in Mountain West play and have yet to play a Mountain division foe, meaning that they do technically control their own destiny.
This post is for paying subscribers only