Utah State Women's Basketball 2023-24 Roster Rundown: Projecting The Rotation
The fourth and final part of The Aggship's Utah State WBB summer lookahead takes a shot at predicting this season's rotation: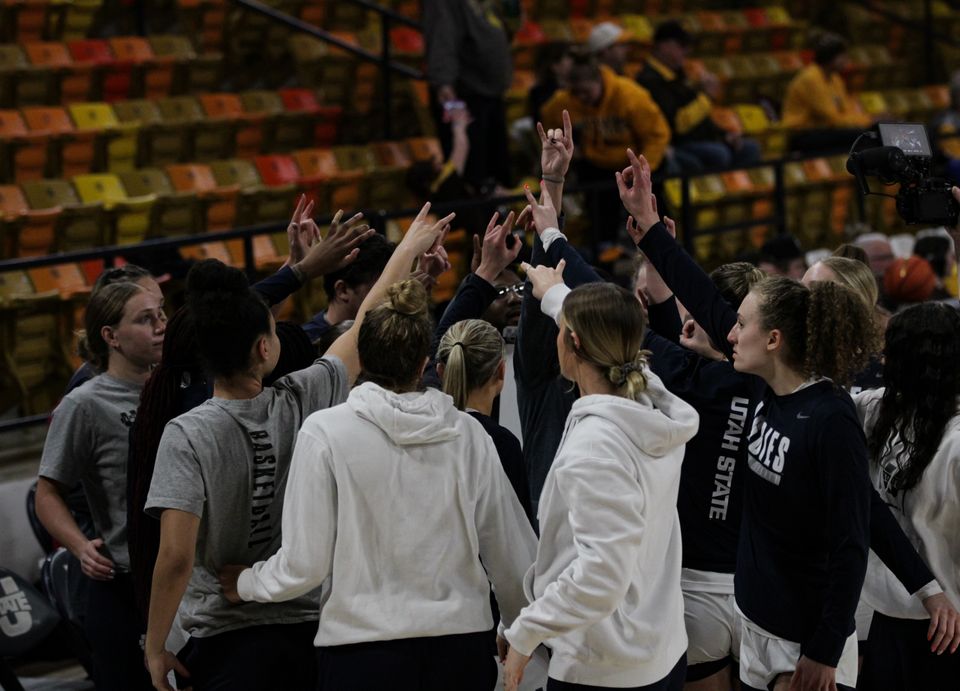 We've looked at the veteran group of guards. We've broken down a forwards room relying on new faces from the JUCO ranks. And, we've taken a glance at a batch of centers banking on a combination of youth and experience, all of whom provide plenty of height in the paint. The Aggship's way-too-early rundown of Utah State's 2023-24 women's basketball roster is nearly complete, but there's one more piece to this puzzle: A rotation projection.
All of this is certainly subject to change as the Aggies work through the offseason with another nearly all-new roster, but as it stands in late June, here's my best shot at a projected lineup for the 2023-24 Utah State WBB team.
---
Point Guard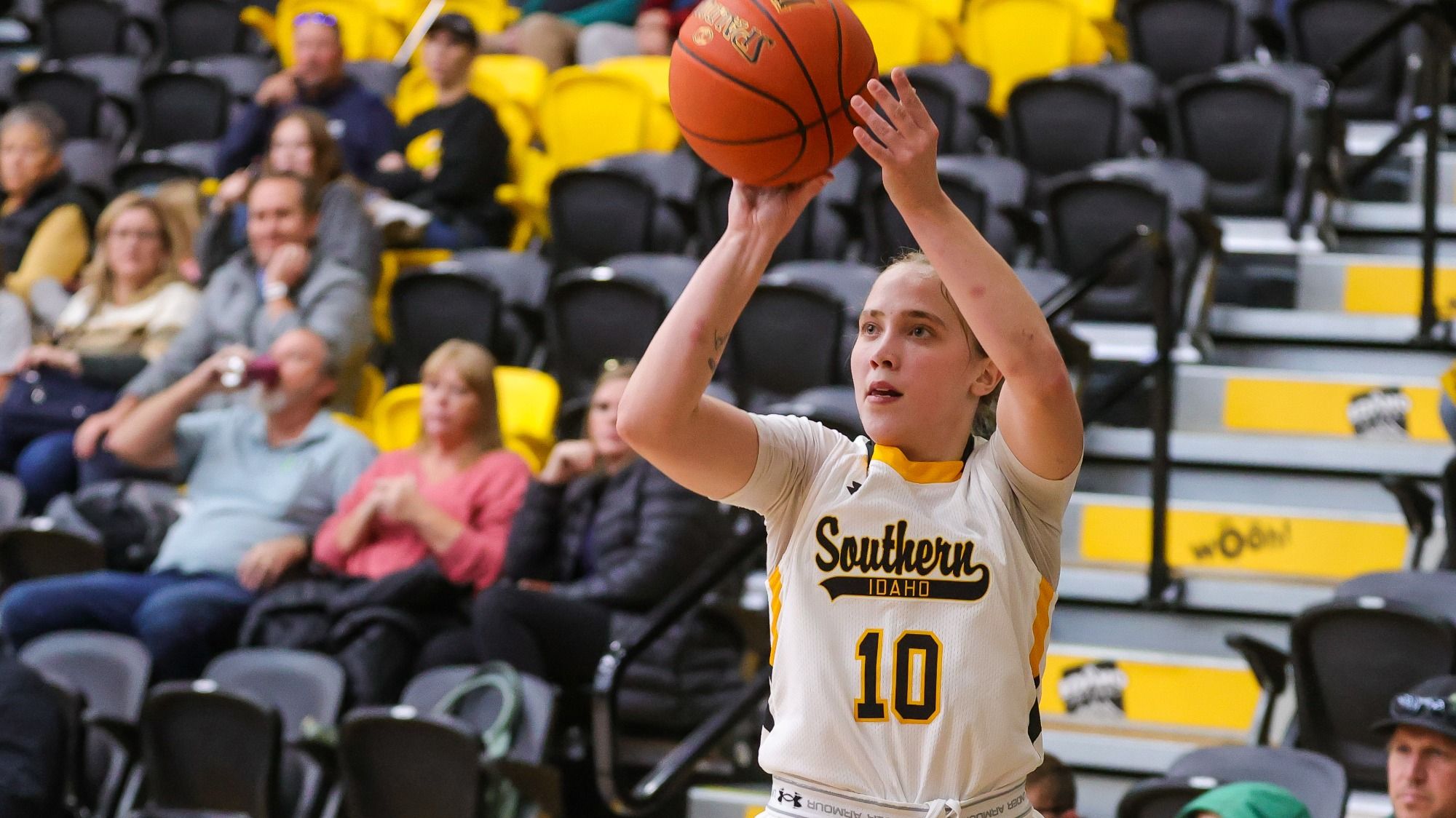 Starter: No. 33 Livia Knapp, 5-7, Jr.
A rising junior who logged 31 starts at point guard for the College of Southern Idaho a season ago, Livia Knapp looks like an ideal fit at the starting PG spot for the Aggies in 2023-24. She comes to Logan with plenty of experience leading winning teams, playing a major role in CSI's run to the NJCAA Division I National Tournament Final Four while averaging 9.3 points and 3.9 assists per game.
The former is nice – Utah State will never turn down more scoring, and Knapp was even better at putting the ball in the bucket when she was heavily relied on as a freshman at Central Wyoming College (14.3 PPG) – but it's Knapp's passing and defense that make her the favorite to claim this starting role.
The Aggies added quite a few capable off-ball scorers this offseason, and Knapp has proven both her playmaking ability and her willingness to take a backseat as a scorer, finishing fourth in points per game for the Golden Eagles but first for assists (132), more than doubling up the next highest assist total on the roster (61). Plus, her assist-to-turnover ratio, 1.67, would have ranked eighth in the MWC last season among qualifying (at least 20 games) guards.
Add in her defensive acumen (1.7 SPG), and Knapp has just about everything you'd want from a true point guard. The only real question is in how she handles the leap from JUCO competition to the Mountain West. Plenty of players have made that jump successfully – all-conference guards LaTascya and LaTora Duff arrived at New Mexico by way of Shelton State CC; Fresno State PG Yanina Todorova came from Odessa Junior College; San Jose State pulled two starters, Nailea Nichols and Jasmine Singleton, from the JUCO ranks; and Utah State had its own success with Ashya Klopfenstein and Tamiah Robinson in 2022-23 – but it's easier said than done, and there's no way to know how Knapp will fare until she shows it on the court.
Reserve: No. 2 Isabella Tañedo, 5-4, So.
Isabella Tañedo didn't log huge minutes in her first season with Utah State, but she did manage to crack the Aggie rotation at guard, earning 27 appearances and averaging 8.3 minutes per game. That experience should do her well as she heads into her second season of college basketball – it's often said the first year is the hardest.
If it will form a strong enough foundation for Tañedo to take over the reins as Utah State's starting point guard this season, though, can only be determined by how the sophomore develops this offseason. She brought plenty of energy off the bench for the Aggies a year ago, providing defensive intensity in the backcourt and the occasional flash play on the other end, but that was about as far as her impact reached. She struggled to find her shooting stroke, turned the ball over (21) more than three times as often as she logged an assist (6), and that defensive focus too often meant free throws for the opposition (44 personal fouls).
Tañedo will improve with another year of work under her belt. The Aggies are optimistic about her long-term outlook, and it's fair to expect that she will at some point lead Utah State as its starting point guard. But to do it this year, she'll need a big offseason – especially on offense. If that side of the ball is still a work in progress, a bigger share of bench minutes as USU's top backup PG would probably be the best thing for Tañedo's development.
Shooting Guard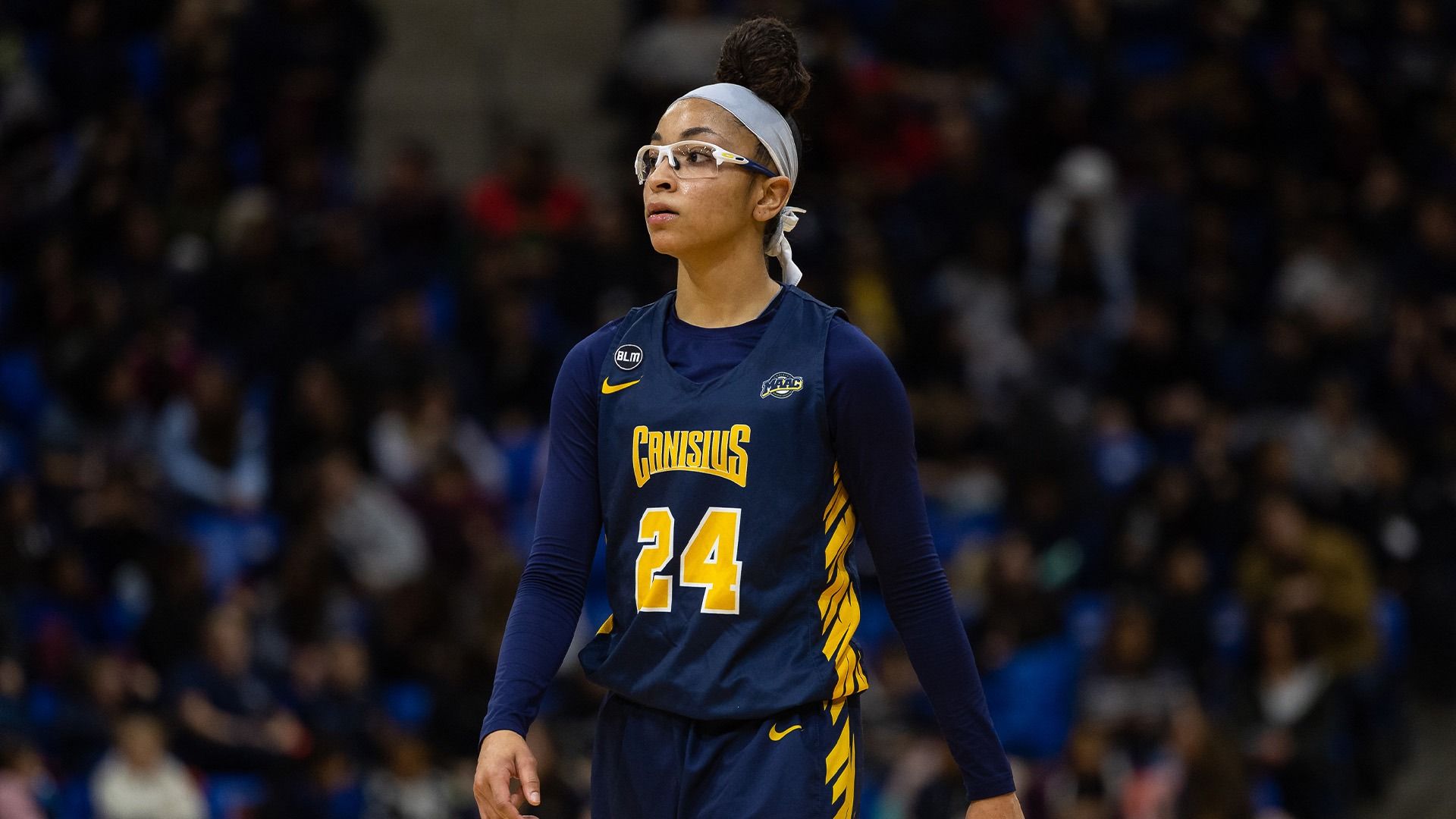 Starter: No. 4 Cheyenne Stubbs, 5-5, Jr.
Though she isn't the only player in this lineup who fits the profile, Cheyenne Stubbs is the exact kind of off-ball scorer the Aggies would like to prioritize with a point guard who can play as a distributor. She thrived in that role for Canisius down the stretch last year, finding her way into a lineup with two playmaking guards, Vannessa Garrelts (3.7 APG) and Dani Haskell (2.1 APG), and averaging 11.5 points, 3.7 rebounds and 2.0 assists per her last 15 games.
Utah State would like to see the 5-5 junior do it with a bit more efficiency from the field – Stubbs shot just 34.4 percent from the field and 33.0 percent from deep – but that jumped too when she joined the three-guard lineup, and could do the same if the Aggies can surround her with a few playmakers this season.
With an offseason of work still in front of her, too, Stubbs could very well emerge as one of the best scorers this Utah State roster has. She's also a strong defender, despite her size, making this one of the easier positions to pick for the starting lineup.
Reserve: No. 10 Taylia Stimpson, 5-10, Gr.
Taylia Stimpson has the experience advantage over Stubbs, logging two seasons at Utah Tech, one at Georgetown and one at the College of Southern Idaho, but she's spent almost her entire career as a bench scorer, even back to her JUCO days (she made 16 starts in 30 appearances as a freshman). It's a role that suits her well, allowing her to play at a very fast pace as a slasher, rebounder and defender without risking burnout.
Utah Tech found a ton of success using Stimpson as a leader for its bench unit, providing energy whenever needed. If the Aggies are confident in Stubbs as a full-time starter, they would probably benefit in the same way by using Stimpson as a plug-and-play sub at either shooting guard or small forward, depending on matchups and game situations.
To get a stat line similar to the one she produced with the Trailblazers last season – Stimpson averaged 6.1 points, 2.1 rebounds, 1.0 assists and 0.8 steals in a little under 16 minutes per game – would be a huge boost for a Utah State program that didn't have a whole lot of reliable bench minutes in 2022-23.
Small Forward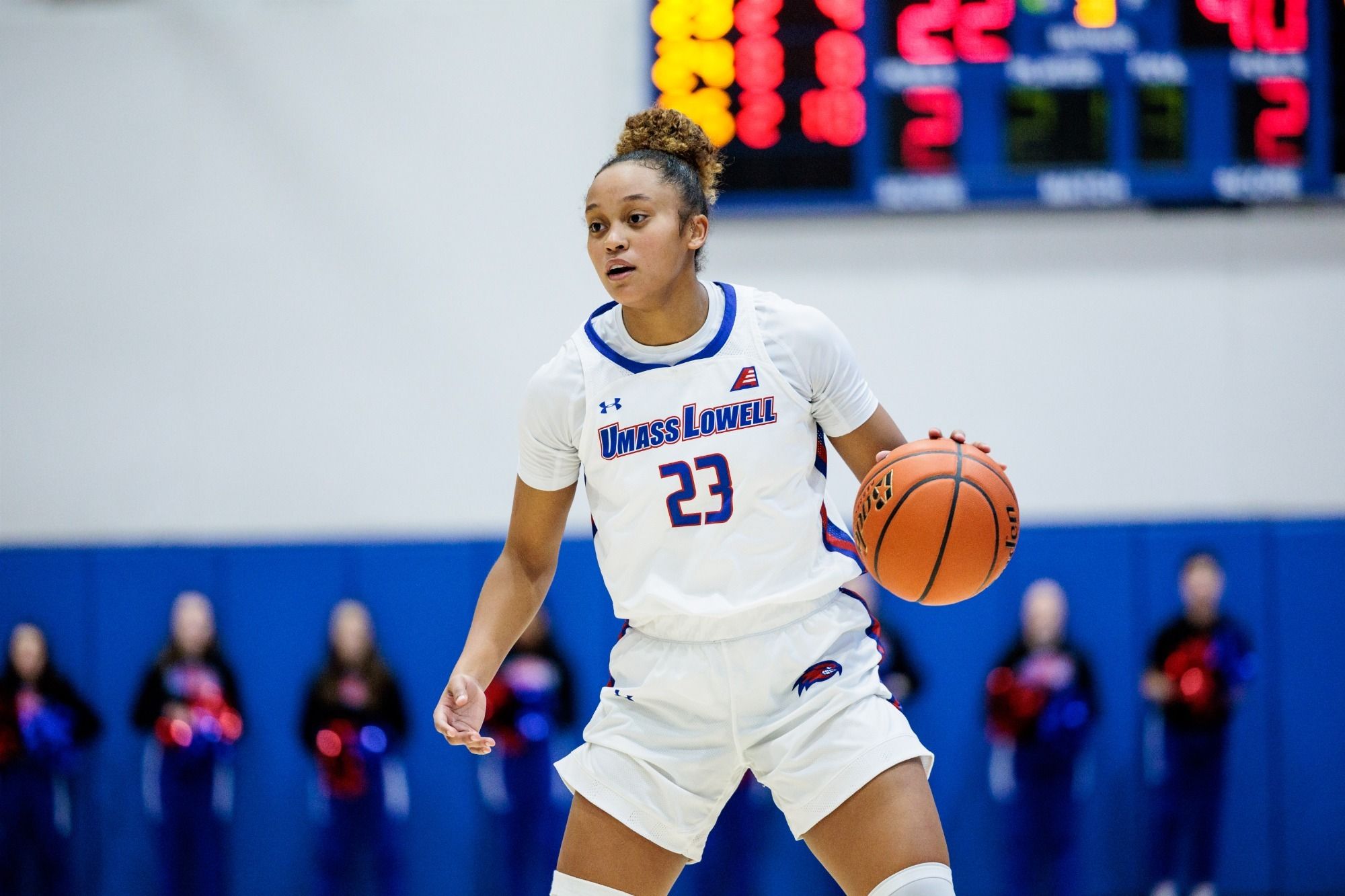 Starter: No. 0 Ivory Finley, 5-10, Jr.
A standout for UMass Lowell as a sophomore, starting all 27 games she played and averaging a team-best 10.0 points per game along with 3.7 rebounds, 1.4 steals and 1.0 assists a contest, Ivory Finley is as strong a favorite to earn a starting job as anyone else on this Utah State team.
The 5-10 rising junior had some struggles with efficiency, shooting 35.1 percent from the field (dragged down significantly by a 26.4 percent hit rate on 3.4 three-point tries per game) while averaging 3.1 personal fouls and 2.3 turnovers per game, but she played nearly 35 minutes a game as the best player on a Division I team.
In other words, she's a good defender and rebounder, potentially a very good scorer, and she's proven capable of playing big minutes at the DI level. Utah State isn't in a position to turn that kind of experience down, and it would take a seriously impressive offseason from another contender for this starting spot to fall to anyone but Finley. That's not impossible, but on paper, Finley is Utah State's best player right now.
Reserve: No. 24 Skye Miller, 5-11, Jr. OR No. 11 Macy Smith, 5-10, Jr.
One of the most interesting – and hardest to predict – battles of the offseason, splitting Skye Miller and Macy Smith will come down to a few key factors.
First and foremost is Utah State's view of the two players positionally. Both join the program having served as wing guards at their previous stops, touting relatively similar size and skill sets. They're each capable scorers who do their best work inside the arc, with the physicality to make plays on the boards and the defensive versatility to handle smaller forwards and bigger guards. Miller's passing (averaged 2.9 APG) could make her a potential fit at shooting guard, but it may make more sense for this roster if she provides that playmaking from this spot instead. If the Aggies really want to try new things, she could even make for an interesting stretch 4.
If these two ultimately land at small forward, battling for time presumably behind Finley, it'll likely come down to offseason development. Miller is making the transition to DI from the JUCO ranks, and for as good as she was with Eastern Arizona College (14.5 PPG, 5.3 RPG and 2.9 APG, NJCAA All-American second-teamer), she still has to prove she can compete at a higher level.
Smith, meanwhile, has 53 games under her belt at DI Cal State Northridge – but, she never really found her groove in two years with the Matadors. If she can build up some confidence on offense, she could be a really nice piece for the Aggies. This spot is open to whoever is up to take it.
Power Forward
Starter: No. 1 Samiana Suguturaga, 5-11, Jr.
Another JUCO product, Samiana Suguturaga gets the nod at power forward for now by virtue of the excellent season she had at Snow College in 2022-23, averaging team highs for points (13.4), rebounds (6.1) and steals (2.1) in just over 24 minutes per game.
Those numbers on their own would turn heads, but that she did it while shooting 46.5 percent from the field (on 11.1 attempts per game) and 33.3 percent from three (3.5 attempts per game) makes Suguturaga one of the most accomplished players on this Aggie roster.
She's not quite a sure thing, though. Like Knapp and Miller, she'll need to prove herself against a higher level of competition before the Aggies can rely on her for huge minutes. At 5-11, she's not exactly undersized as a power forward, but the MWC does present some big tests in the paint that she'll need to be up for physically. And, as with Tañedo at point guard, there's an incumbent here who could throw a wrench into Suguturaga's path to the starting lineup.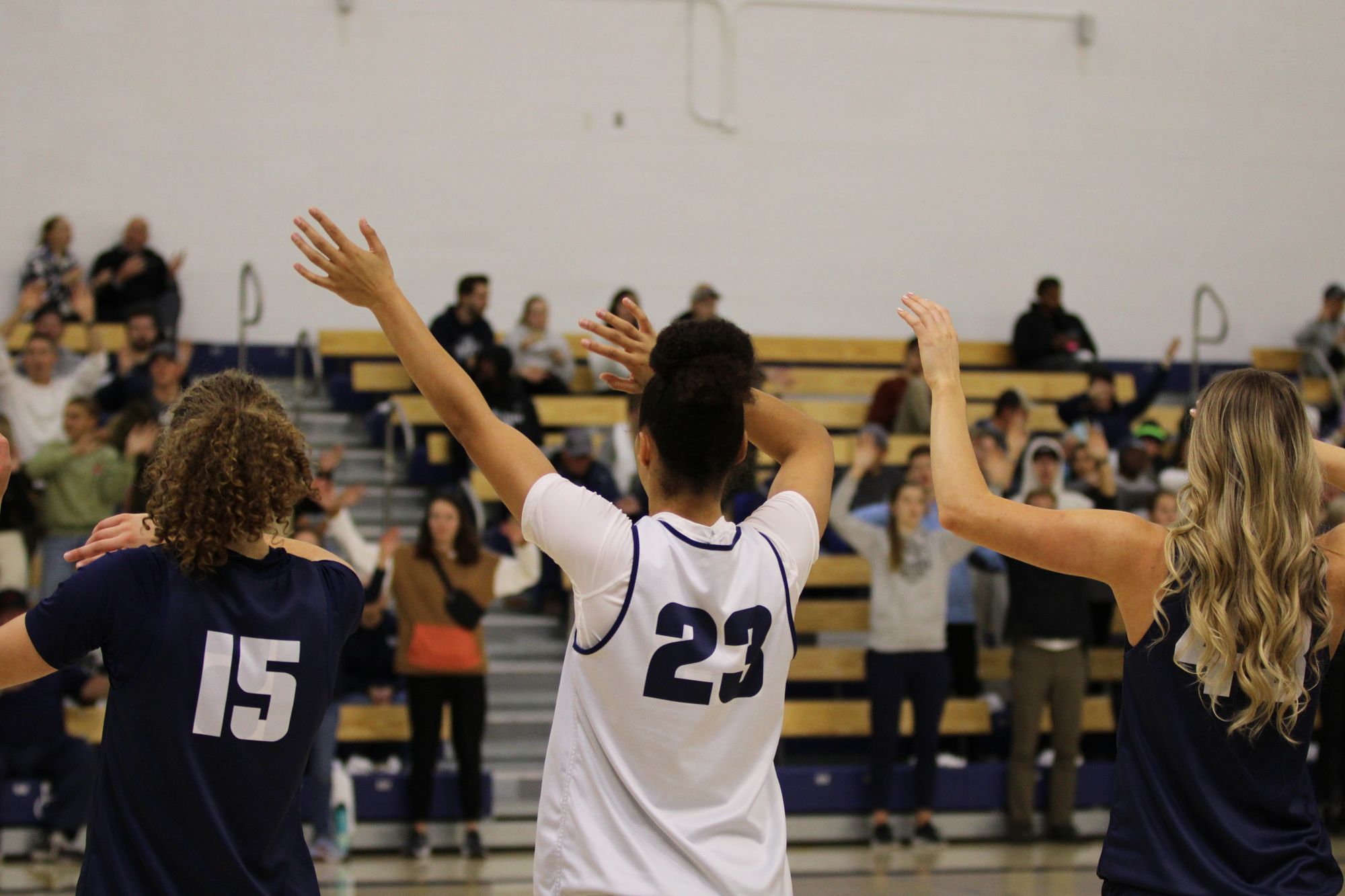 Reserve: No. 23 Tiairra Hill-Brown, 6-1, R-Fr.
Though I've tried to avoid repeating myself too much in this depth chart projection, I think what I wrote about Tiairra Hill-Brown back in the forwards breakdown still applies here. She's a very talented young forward who could make this battle interesting as she returns to full health. She's also an unknown at the collegiate level, so it's hard to project her as a starter at this point. Here's what I wrote earlier this month:
"Another holdover from the 2022-23 squad, Utah State hardly got to see its highly-touted forward, Tiairra Hill-Brown, during her freshman campaign. The 6-1 product of Las Vegas Ed W. Clark HS – where she earned All-Southern Nevada first-team honors as a senior after a state title run – redshirted last season, rehabbing an injury that ended her season before it could ever really begin. She logged a little over a minute of action against Utah Tech and less than a minute in USU's season-opener against College of Idaho.
"Heading into what should be a healthy redshirt freshman season, Hill-Brown is a potential breakout player to watch. The Aggies were very, very high on her as a recruit, especially after a senior year that saw her average 17 points, 12 rebounds and four assists a game.
"She can play either forward position (and even some center, if needed) and should be ready to compete for a starting job from the jump. There may be an adjustment period, as is typical for young players, but Hill-Brown was a three-level scorer and a brilliant defender in high school, and she has the athletic ability to handle the jump in competition – especially with a redshirt year under her belt."
Center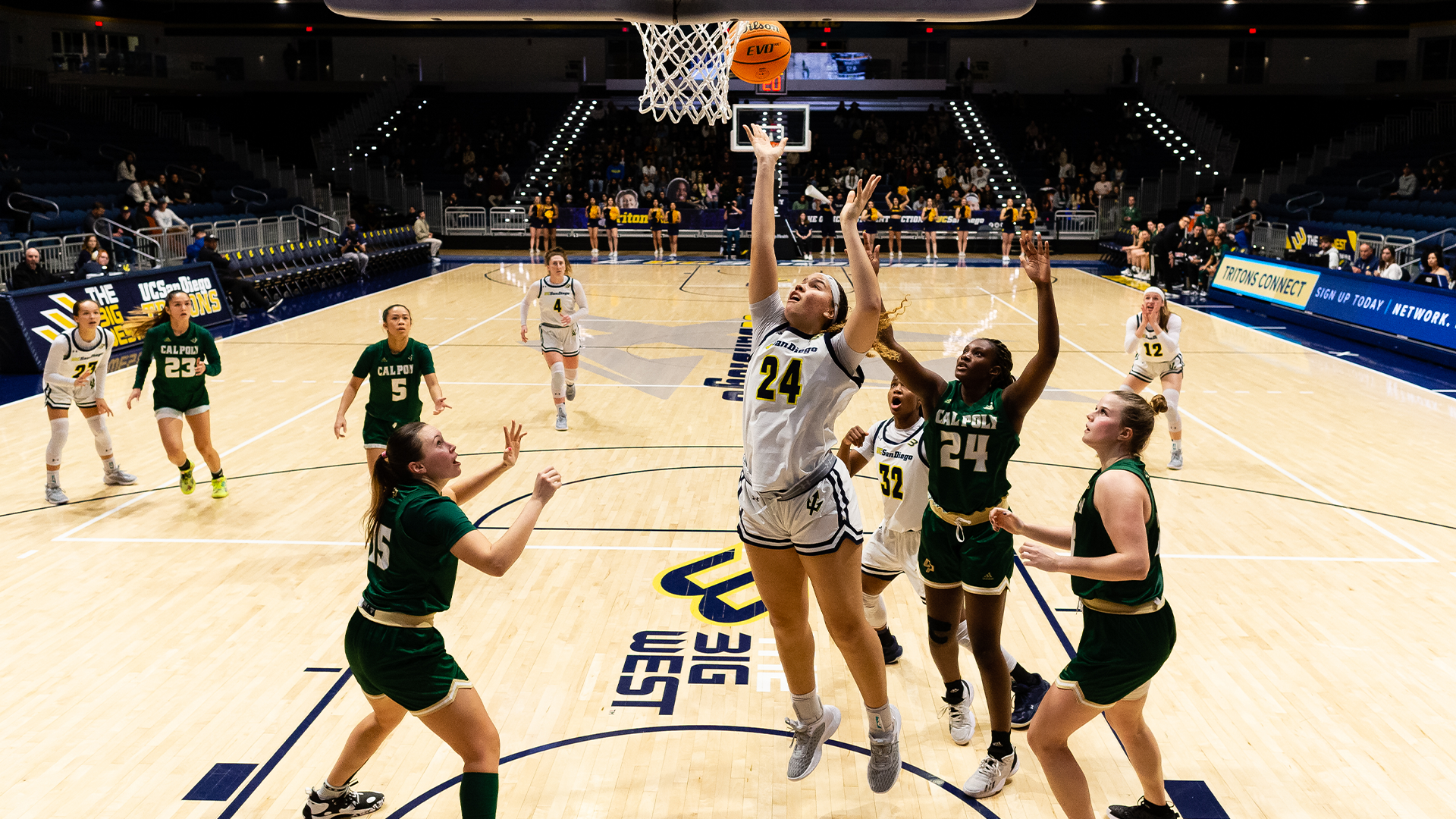 Starter: No. 25 Bridget Mullings, 6-3, Jr. OR No. 31 Allyzee Verdan, 6-2, Sr.
The dynamic here is just about interchangeable with the potential battle at small forward between Miller and Smith – although it's very hard to imagine either Bridget Mullings or Allyzee Verdan playing anywhere but center on this team, eliminating the potential position swap that could render the battle moot.
Mullings plays the role of DI transfer here, signing on with Utah State after two seasons with UC San Diego, where she made 53 appearances with 12 starts. Her sophomore season showed significant signs of improvement, chief among them a jump in scoring, from 2.7 PPG to 5.8 PPG on 46.9 percent shooting from the field, but was not without struggles. She logged a little over 15 minutes per game, up from 13.7 as a freshman, but saw both her rebounding (3.4 RPG, down from 3.6) and blocking (17 blocks, down from 22) dip, while her turnovers jumped (1.7 per game, up from 1.1) and her foul trouble remained (1.9 per game in both seasons).
As she enters her upperclassman years, Mullings has the experience and the talent to make the leap into a full-time starting role. But, she'll need to hold off Verdan, a senior from Salt Lake Community College with 80 games of experience for her career and honorable mention all-conference honors in 2022-23.
The 6-2 center doesn't bring huge numbers to Utah State, averaging 8.7 points and 5.9 rebounds per game in her last season with the Bruins, but she's very physical in the paint on both ends of the floor, which should make her transition to DI play a little easier than it is for most JUCO products.
What seems most likely here, at least as things currently stand, is a fairly even share of minutes. It's a common practice in the MWC (and all of WBB) for teams without stars at center, keeping players fresh and out of foul trouble (in theory) at a position where depth is crucial. Unless one of these two really separates from the pack this summer, there's no great reason not to use both.