Aggies Not Alone In MWC With New-Look Rotation
Utah State has more production to replace than any of its Mountain West counterparts, but the Aggies certainly aren't alone in losing standouts. Let's take an early look around the MWC: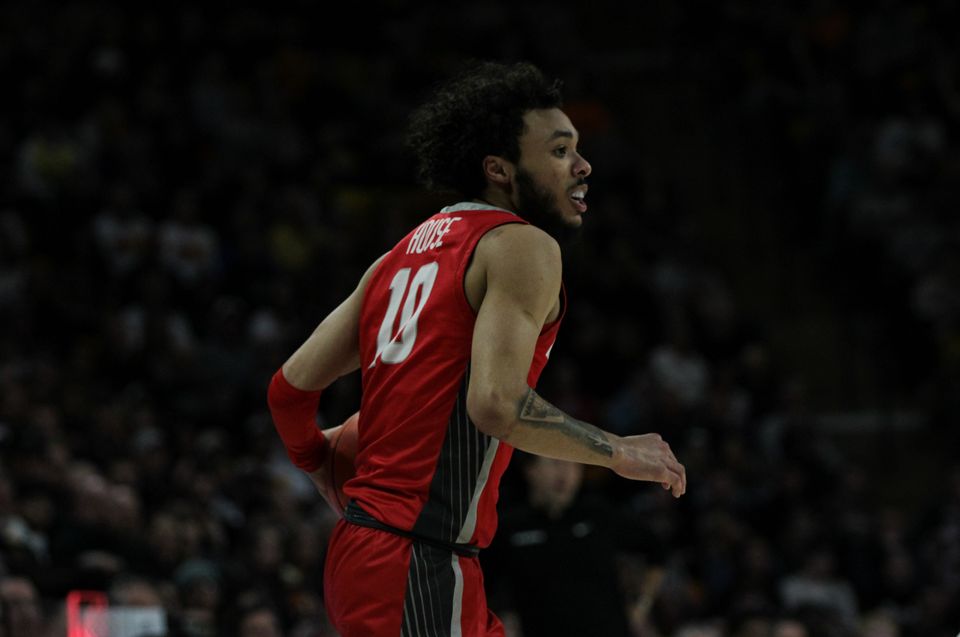 Utah State's offseason attrition has been well documented. The Aggies saw every contributing member of their 2022-23 roster depart in the weeks that followed their loss to Missouri in the first round of the NCAA tournament, some by way of graduation (Dan Akin, RJ Eytle-Rock, Taylor Funk) but more through the transfer portal after head coach Ryan Odom accepted the same position at VCU.
Sean Bairstow and Max Shulga followed Odom to the East Coast. Steven Ashworth took his talents to Creighton, a preseason top-15 team. Trevin Dorius, who was thought to be stepping away from basketball, was persuaded into closing out his college career at Utah Valley. Zee Hamoda (Sacramento State), Rylan Jones (Samford) and Szymon Zapala (Longwood) all made their way to smaller schools with a clearer path to starting roles.
When all was said and done, the Aggies were left without any returning minutes from scholarship players, keeping only redshirts Mason Falslev and Isaac Johnson while leaving the rest of the roster open for head coach Danny Sprinkle and his staff to populate. They've done that (and then some), scouring the nation for transfers and traditional recruits and coming up with a group that those around the program expect will be competitive in the Mountain West, as their predecessors were.
None of their league counterparts experienced an exodus on quite the same level – even in the transfer portal era, it's overwhelmingly rare to return zero minutes of playing time from the season prior – but the Aggies certainly aren't the only program in the MWC dealing with lost production this offseason. As Sprinkle and his staff work to get this brand-new Utah State squad into playing shape, it's worth taking a look at what their conference mates are up to this offseason.
This post is for paying subscribers only