Scouting Report: Maryland Guard Transfer Ian Martinez
With Maryland transfer Ian Martinez, Utah State adds a smart, high-energy defender with plenty of offensive upside, led by a quickly improving deep ball. Scouting report: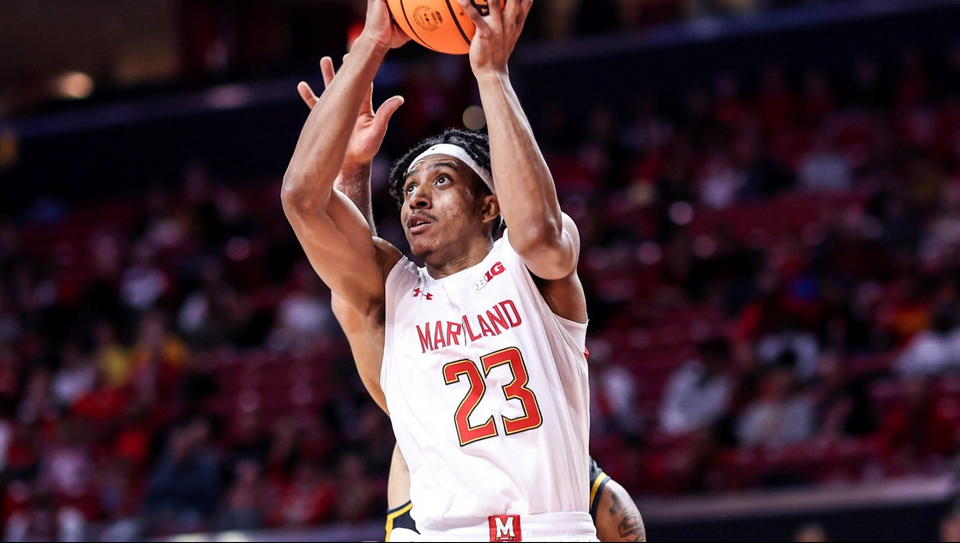 Note: The clips in this article appear only in the online version. Click "view in browser" above if you're reading this in an email.
---
Ian Martinez's decision to enter the transfer portal – which he announced on May 11, one day before the window closed for such decisions – came as a surprise for Kevin Willard and the Maryland Terrapins. The 6-3, 181-pound guard had established himself as an important rotational player through the 2022-23 season, overcoming a difficult first season in town and emerging as a spark plug sixth man logging nearly 18 minutes per game over 35 appearances. With how well he played down the stretch of the season, Martinez was considered as good a bet as any to take over one of two open starting spots for the Terps in 2023-24.
Instead, he'll be playing the final two seasons of his collegiate career at Utah State. It's familiar territory for the former four-star recruit out of JSerra Catholic High School in California, who started his career at Utah in 2020-21 before heading east to suit up for Maryland. He'll reunite in Logan with assistant coach Andy Hill, who served in a similar role at Utah during Martinez's lone season in town.
The pledge does bring about a pair of questions, firstly in Martinez's presence as a scholarship player on what was thought to be a full roster, and secondly in his eligibility to suit up this season. College basketball players are allowed one free transfer as undergraduates without needing to sit out a year, and Martinez seemingly used up that free move when he transferred to Maryland. He'd be immediately eligible again as a graduate transfer, but there's been no reporting to indicate his status as a graduate – which would mean he needs a waiver to play this season.
There's confidence around Utah State that Martinez will be eligible to suit up in 2023-24, but nothing has been stated officially on that front or on the scholarship front. For the sake of this scouting report, we'll leave those topics be and operate under the assumption that Martinez will play this season. If that is the case, the fledgling Aggies got better on Tuesday morning, nabbing a fourth former blue-chip recruit (Max Agbonkpolo, Jackson Grant and Isaac Johnson) who has more than proven himself in conferences better than the Mountain West – and who fits both the style and the ethos of Danny Sprinkle's program.
"I take a lot of pride in just coming in and lifting the team up," Martinez said. "I think my energy has a lot to do with what I have to bring to the table. I think it's just a really big boost for the team, especially in times when they need it the most."
This post is for paying subscribers only