Celebrate Father's Day With The Aggship
Celebrate this Father's Day with a yearly subscription to The Aggship, available for half-off ($30 for the full year) only this weekend!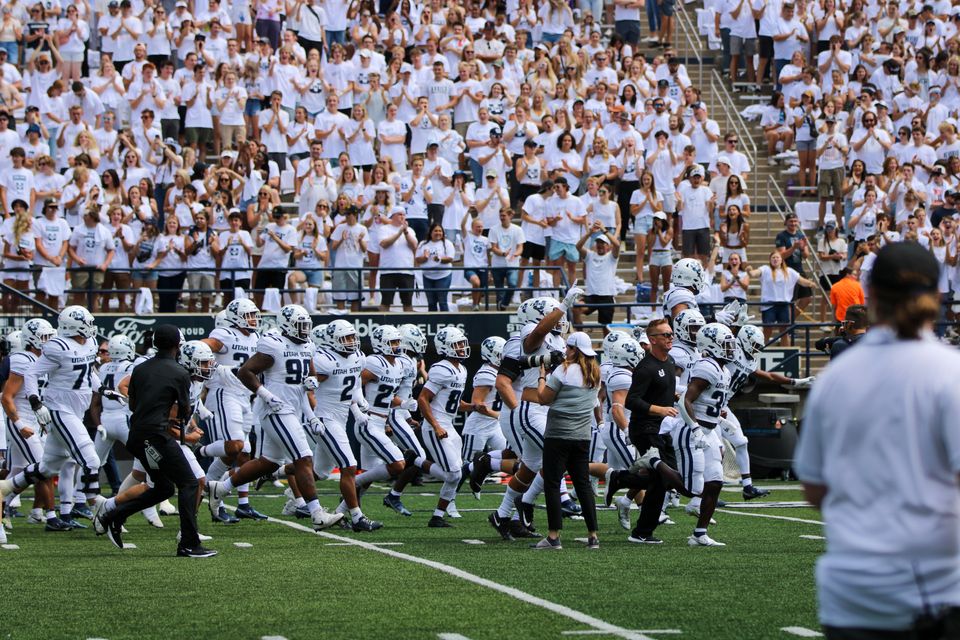 Another season of Aggies football is just around the corner, and there's no better way to prepare than with a subscription to The Aggship. For just $6 a month (or $60 a year), you'll get access to all the analysis, feature writing and extensive on-the-ground coverage you need of your favorite Utah State teams, all year round.
And now, to celebrate Father's Day, you can get a subscription to The Aggship for 50 percent off the already discounted yearly price – that's a full year's worth of coverage, football, basketball and more, for just $30.
This deal will run through Father's Day weekend, and is available only for new subscribers to The Aggship. If you're already subscribed to The Aggship and would like to support more high-quality coverage of Utah State sports, consider sharing this deal with the Aggie lovers in your life. Those interested in giving a subscription to The Aggship should reach out directly to patrick.mayhorn@gmail.com – after all, it makes for a great Father's Day gift!