The Best Dressed Man In Logan
Willie Redmond was a two-time all-conference pick and a dominant guard on the field. Off the field? He was the best-dressed man in Logan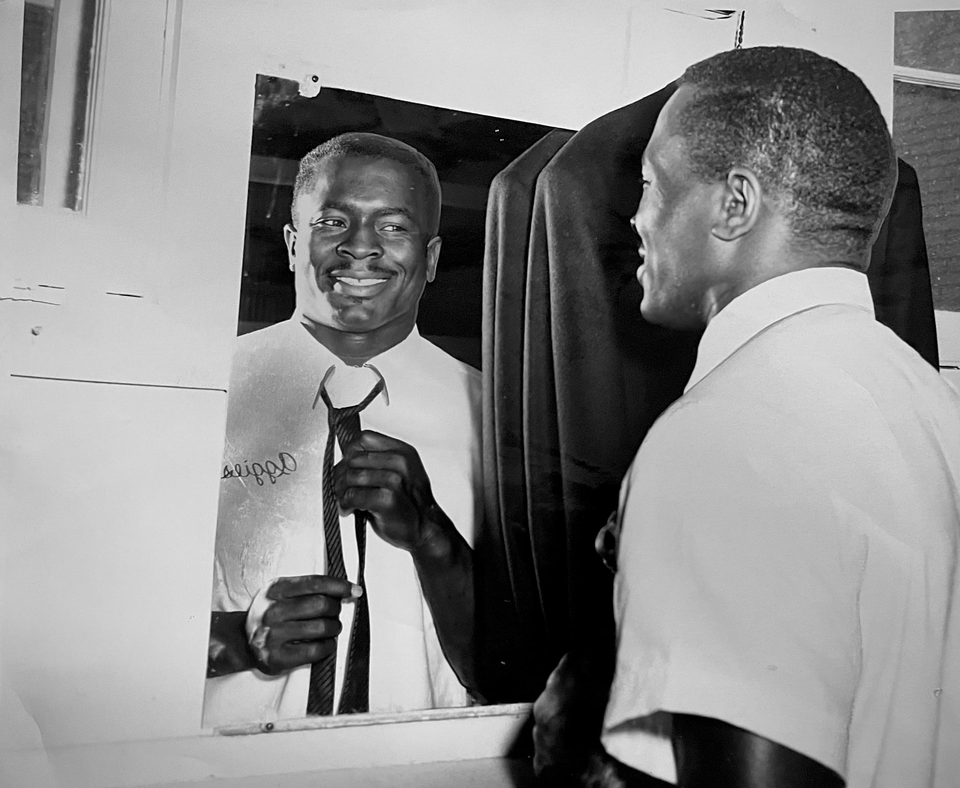 This is part of The Aggship's 1961 series. If you'd like to view the archive in full, click here.
Willie Redmond was a believer in first impressions. Though he would make his strongest introductions on the football field, menacing opposing linemen as a guard for the Aggies and twice earning All-Skyline Conference honors, Redmond put special efforts into the impressions he made off the field.
In a 1961 Salt Lake Tribune story, Redmond was dubbed the "best-dressed man on the Utah State campus" for his keen fashion sense. The California native was rarely, if ever, seen without a suit and tie. In his first year at Utah State, 1960, students didn't believe that Redmond was a football player until he took to the practice field for spring camp – he looked more like a businessman or a model than a ferocious lineman.
"Until they saw him play, few on the campus would believe Willie was a football player," Marion Dunn wrote for The Salt Lake Tribune on Nov. 15, 1961. "Because Willie didn't look like a football player. Instead, he looked like an ad out of Esquire.
"He became known as the best-dressed man on the campus and few Aggies could look at the young man in the natty clothes and see a football player. But Willie knew. He could adjust his tie or hat, and the image in the mirror was that of a good football player."
As Dunn told it, Redmond's dapper disposition caught head coach John Ralston's eye (at least partially). A product of the junior college system and already 25 years old when he enrolled at Utah State, Redmond's first meeting with his soon-to-be head coach in February of 1960 was unconventional, to say the least. He was looking for a landing spot after two years of JUCO ball and went straight to the source.
"On a bitter, cold night in February 1960, a car with California license plates rolled to a stop in front of Utah State football coach John Ralston's darkened house here," Dunn wrote.
"Not wanting to wake Ralston at that hour, the car's driver curled up in the front seat and tried to sleep. Four hours later, nearly frozen, he gave up his vigil, walked up the steps and pushed the doorbell. After a few minutes, Ralston opened the door and took in Willie Redmond, destined to become one of the finest football players to wear the Aggie colors."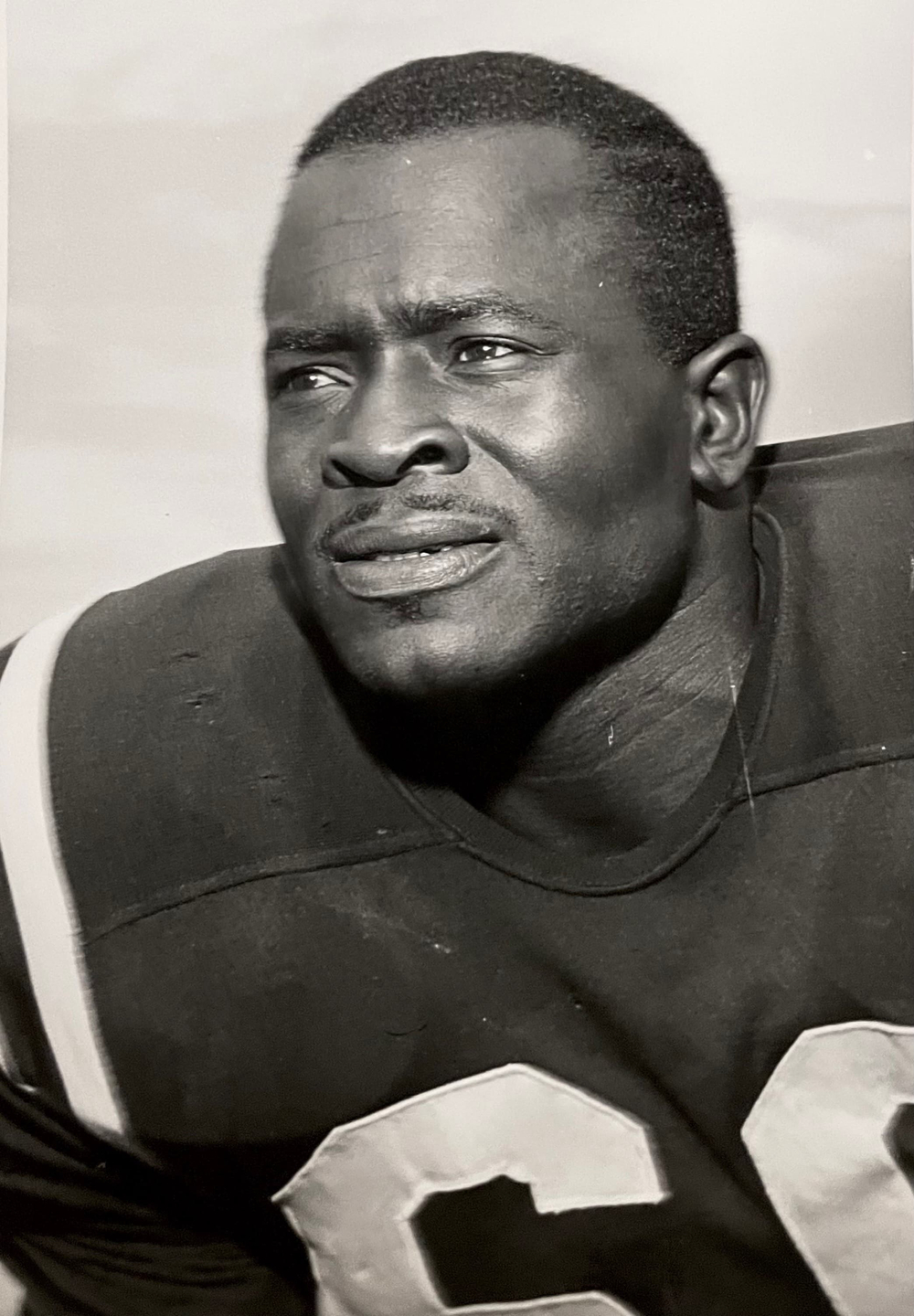 Redmond's charm often disguised a truly dominant football player. Standing 6-1 and weighing in at 205 pounds, Redmond was one of the lighter members of Utah State's mammoth line group in 1960 and 1961 – but he was the most ferocious defender of the bunch by a wide margin, and he had twice earned All-America honors as a JUCO player before arriving in Logan.
Playing both ways for the Aggies, Redmond was chiefly responsible for one of the nation's best run defenses and served a critical role in the best running game in the country on the other side of the ball. He made his ability known from the first time he stepped on the practice field for Utah State.
"Spring practice came and Willie tore into the other players with such speed and ferocity that after the first few minutes, the rest of the squad became Willie Redmond fan club members for life," Dunn wrote.
As Redmond's stature grew on the field, so too did his legacy off it. Utah State's team pictures ahead of the 1961 season made specific reference to Redmond's reputation, giving him one of the few glamour shots that paid homage to his fashion – as seen in the feature image. The Salt Lake Tribune ran a similar shot in its feature story on the Aggie lineman.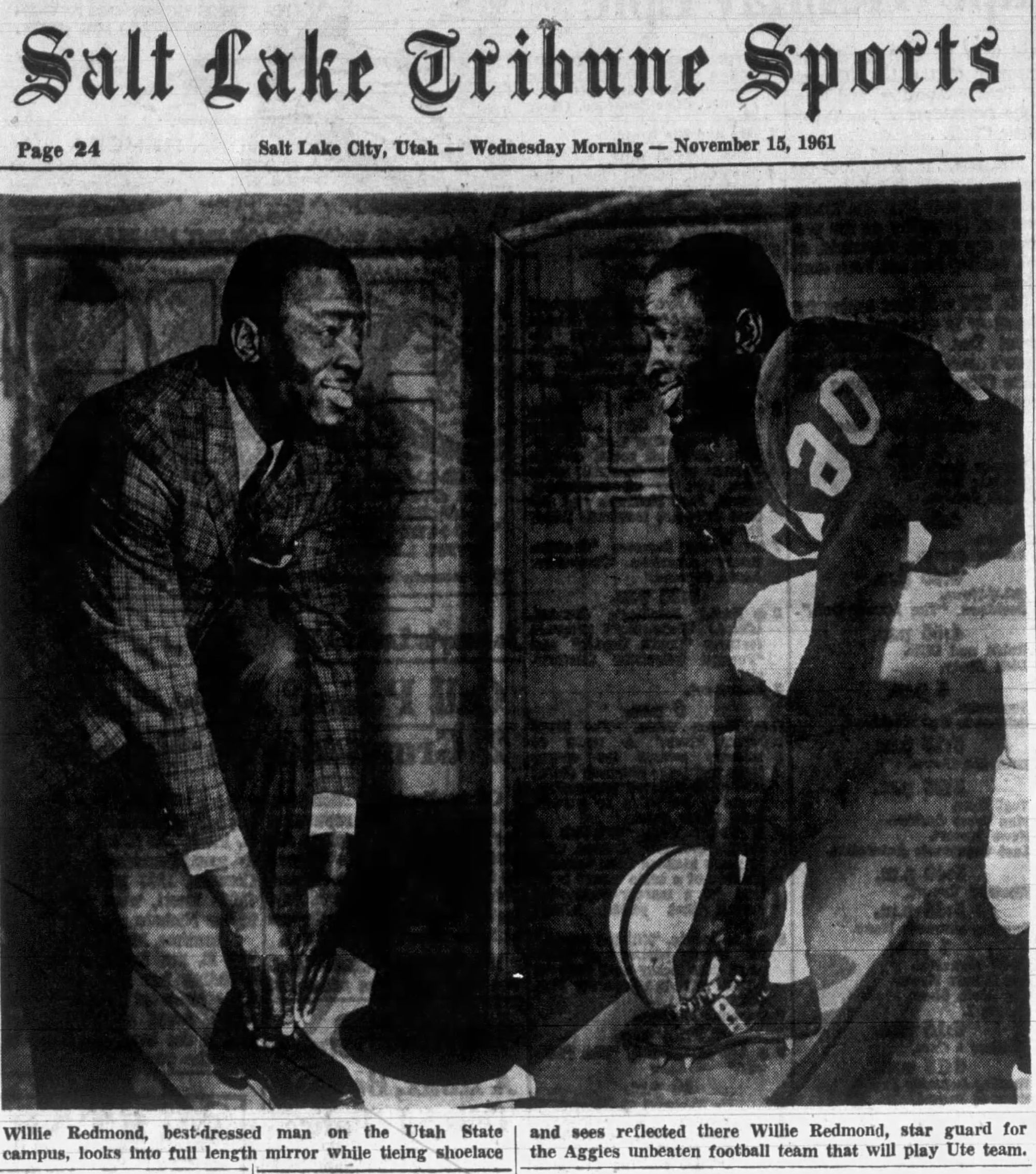 In an era well before the days of relatively open player expression that college football now finds itself in, Redmond still managed to stand out. As Dunn put it, the Aggie guard managed to leave his mark – a rarity, even now, for linemen who are usually overlooked for their quarterbacks, tailbacks or wide receivers.
A mark so strong that even 60 years later, his grin still shines, his ties still match a collection of perfectly tailored suits, and his play on the gridiron can still be credited as crucial in building one of the best teams Utah State has seen.
"This year, as a senior, Willie has been a big factor in helping the Ags sweep through their first nine games unbeaten," Dunn concluded. "Saturday he will close his Skyline career against rugged Utah In Ute Stadium.
"Win, lose or draw, Willie will bow out as one of the all-time greats at the Cache Valley school. And he will have left a special mark here. From now on, Aggie players and students will remember that clothes do make a man."