Game Notebook: Utah State No Match For Memphis In Finale
Trying out something new this week with a Flaggship-tier exclusive game notebook to pick through a very interesting post-game press conference. Check it out: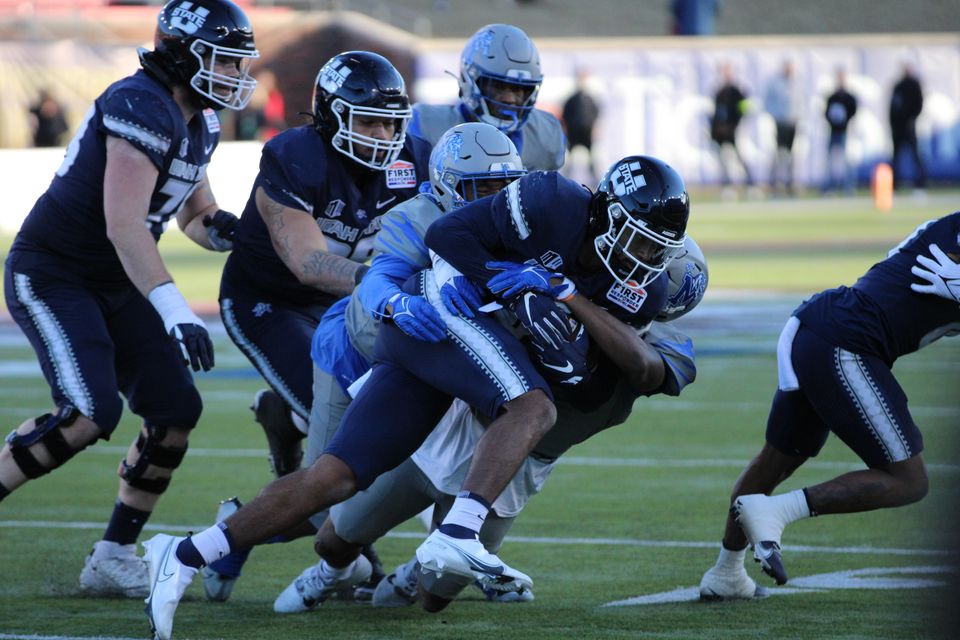 This is usually where the segment about quotes, notes and other thoughts on a game goes. But, with this being the end of the season, I want to do things a little differently this time. I would call it an experiment, but that would be giving myself too much credit. The truth is, I have a lot of questions about a lot of things said in Utah State's post-game press conference after its 38-10 loss to Memphis in the First Responder Bowl.
Rather than weaving them in throughout a notebook about a game that really isn't worth talking about, I've picked out the quotes that most caught my eye. I want to sort through them – meaning, purpose, background – quote-by-quote.
Before I do that, though, I must say: This is a place for opinion, conjecture and big-picture thinking. I am not reporting unless I say otherwise. These thoughts are my own, and I'm fleshing them out here for Flaggship Tier subscribers exclusively. The offseason is a good time for trying new things, and I'm trying something new here.