Polynesian Connection Binds Utah State Players
At Utah State, Polynesian players have found a comfortable home. "I love it. It makes me feel like I'm back home... The brotherhood we have is something different than with other teams." Free feature: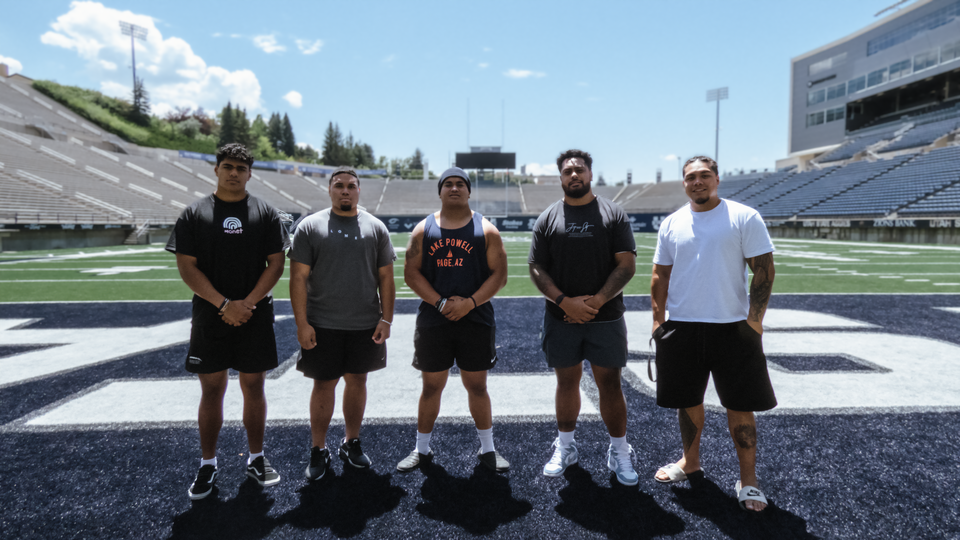 There are very few programs throughout college football with as large a Polynesian population within their walls as Utah State can claim.
The West Coast has long been a stronghold for collegiate athletes of Polynesian descent, and that tradition remains even in an era of national recruiting for every program that can foot the bill of traveling the nation. USC built a dynasty in the 2000s around its recruitment of two groups – Southern Californians, and Polynesians: of whom Taitusi Lutui, Rey Maualuga and Troy Polamalu spring immediately to mind. Boise State, BYU, Oregon, Oregon State, Utah, Washington and Washington State (among others) all have long-running traditions of rosters filled with Polynesian players.
A rapidly-growing bloc in college football, you can find more Polynesian players around the sport than ever before: Alabama, Clemson, Michigan, Ohio State, Texas and just about every other major program has welcomed some of their first Polynesian athletes in recent decades. A Polynesian-specific high school all-star game was founded in 2017. The Polynesian Football Hall of Fame inducted its first class in 2014.
And at Utah State, which has its own strong history with Polynesian football players and sits in the mainland state with a larger percentage of people of Polynesian descent than any other, the tradition is stronger now than ever before.
Blake Anderson's second roster as the head coach of the Aggies is home to dozens of Polynesian players – some of whom committed to Utah State directly out of high school, but many of whom found their way to Logan after beginning their collegiate careers elsewhere. Just this offseason, Utah State added offensive linemen Weylin Lapuaho and Sione Motu'apuaka, Washington transfer MJ Tafisi and quarterback Chase Tuatagaloa among several others.
Last year, in building his first class, Anderson worked hard to form connections with Polynesian prospects at the college and high school levels. Utah State's handling of interim head coach Frank Maile, who is of Polynesian descent, during the hiring cycle in 2020 elicited significant concerns from many in the community. Anderson and the university worked to allay any concerns, with the former bringing in one of the sport's most diverse coaching staffs and the latter embarking on an investigation into comments made by university president Noelle Crockett.
"Maybe the biggest thing, and maybe more important this day and age than ever before, (this will) be one of the most diverse staffs in the country," Anderson said at his introductory press conference. "It is going to be diverse in every way – cultural, racial – just every background possible I want to have represented on our staff, just like is represented in our locker room.
"I want our kids in the locker room to know I'm not just talking about equality, not just talking about inclusion, not just talking about cultural equality and bringing everybody to the same page, diversity. I want them to see it, and that means I have to step up and do it. Every piece of our staff is being put together that way, and that just excites me that we can do that here and they've given me the opportunity to bring those guys here."
A year and a half later, Anderson's staff remains one of the sport's most diverse coaching staffs, serving as the only program with minority coaches at offensive coordinator, defensive coordinator and head strength and conditioning coach. The program's commitment to diversity in its staffer positions has paid dividends throughout the roster and the bordering Utah State community. Nowhere is that more apparent than in Utah State's burgeoning Polynesian population.
"I love it," offensive lineman Falepule Alo told The Aggship. "It makes me feel like I'm back home. I rarely go home anymore, I stay with the boys because the camaraderie, the brotherhood that we have is something different than with other teams."
It's a sentiment echoed by players like defensive tackles Hale Motu'apuaka, Phillip Paea and Poukesi Vakauta in speaking with The Aggship.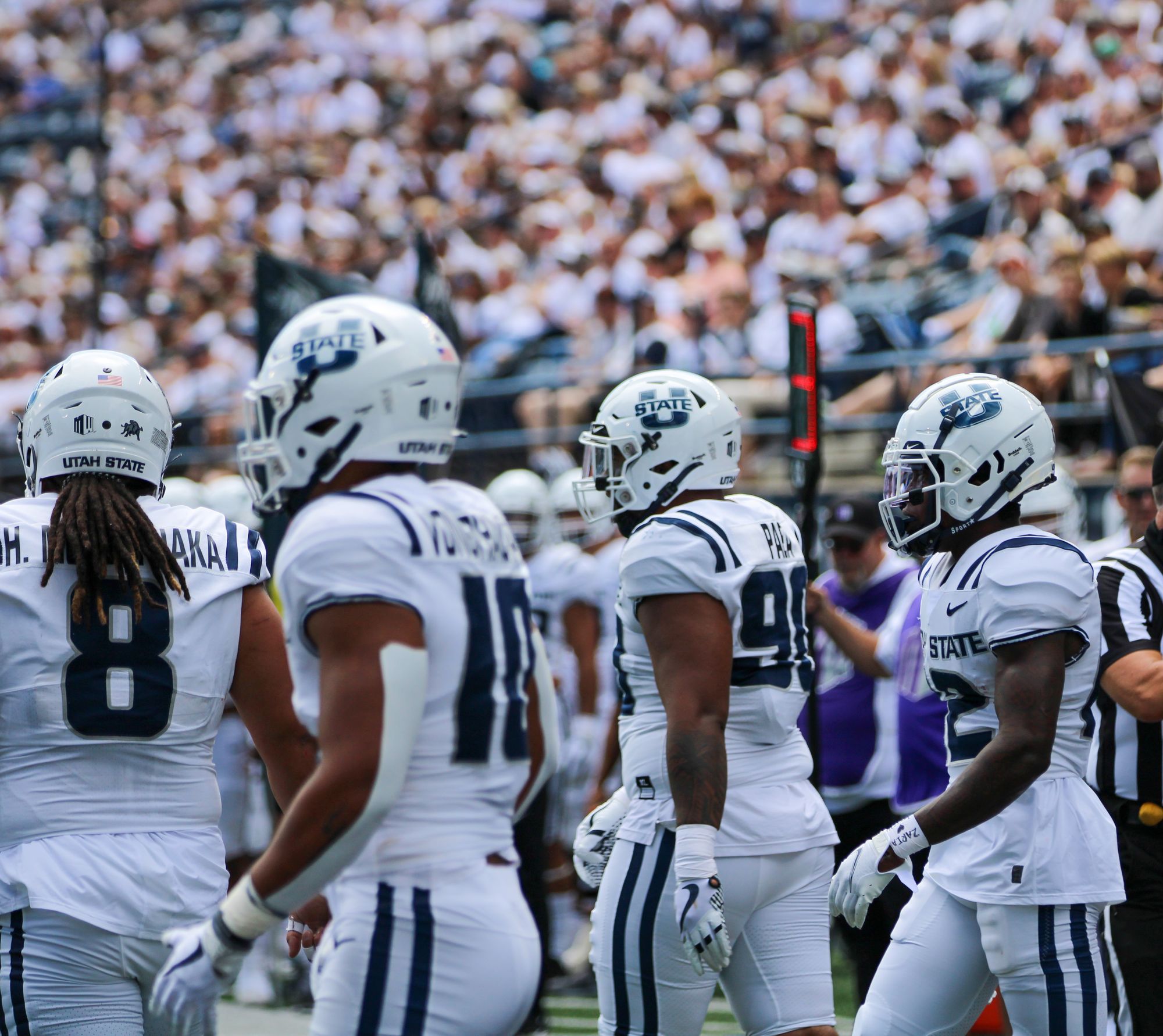 In the trenches, the connection is especially strong. Utah State has Polynesian players at nearly every position on its roster, but the offensive and defensive lines stand above the rest. Just in the starting rotation, Motu'apuaka, Paea, Seni Tuiaki and Vakauta have made an impact defensively, while the offensive line features Alo and Lapuaho prominently and is home to several other Polynesian reserves.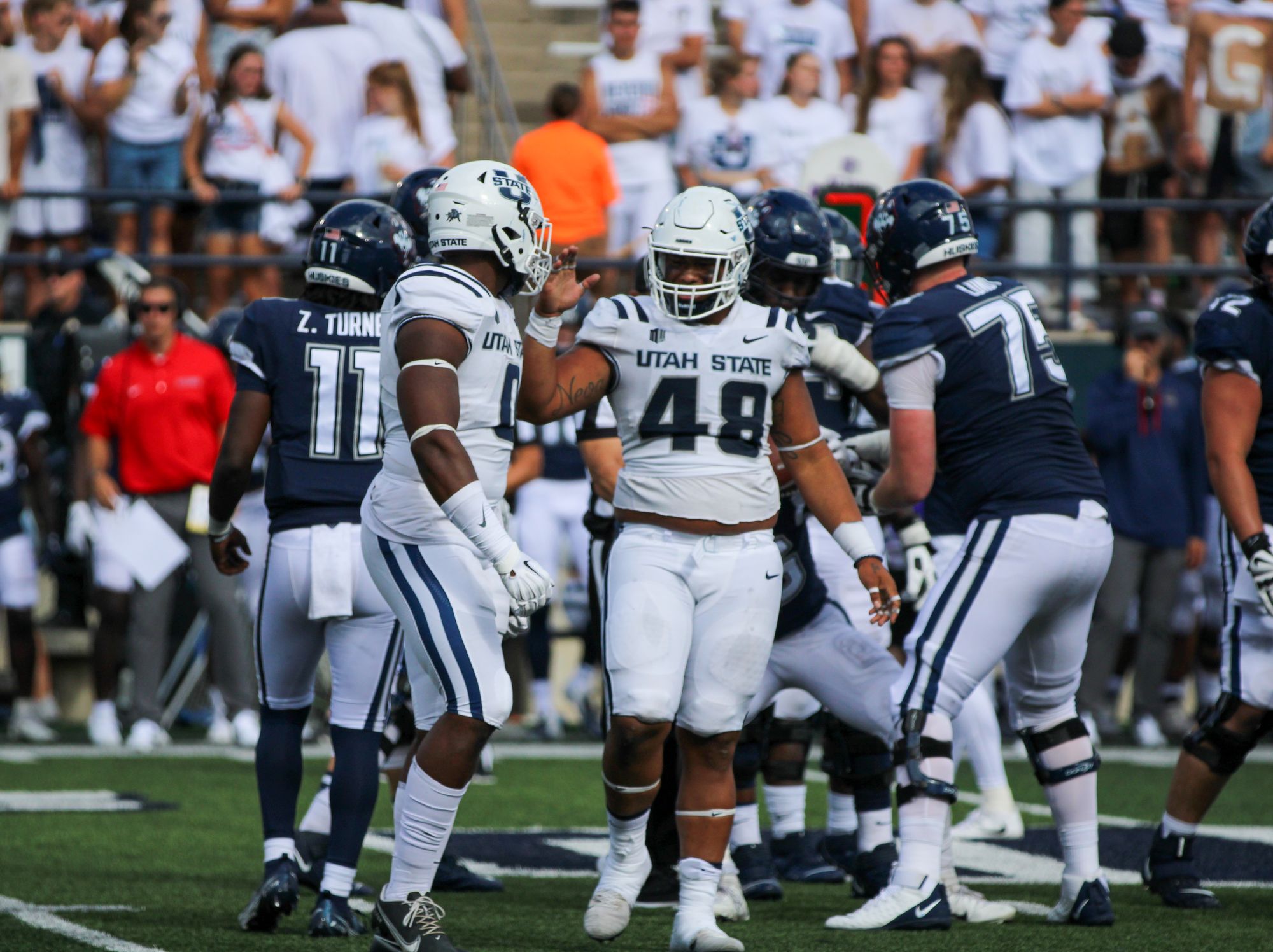 The comfort and bond these players have formed extends to the field. It often seems that no Aggies are quicker to celebrate with their teammates than the Polynesian members of the defensive line – a group which has found brotherhood and camaraderie in their shared cultural experiences and values.
"It's great," Paea said. "Coming from my last school and being one of two. A lot of guys around knew who Polynesians were, but they couldn't really relate to us. They didn't know about how it is growing up Polynesian, how important respect is between families and that sort of thing.
"Being here and being around all of these guys, the biggest thing is respect for one another. I think that translates a lot to the field, wanting the best for one another and making sure we all succeed."
There's a strong sense of pride among the Polynesian Aggies, too. Many don intricate tattoos paying homage to loved ones and their home communities – Alo recently added a reference to his grandfather, who passed away one day after Christmas, while Motu'apuaka added to his full-arm sleeve this summer a symbol honoring his newborn son. Every player who spoke to The Aggship alluded to a desire to honor their cultural roots on and off the field.
"Yes there is (pride in it)," Alo said. "We put on for our families and everything our ancestors worked for to get us to the mainland. We're doing what we envision they wanted us to do."
"The biggest thing for us is that we're all playing for the names on our backs," Paea said. "We're trying to represent our families. Every opportunity we get to go out there and represent our name proudly is really big for us."
"Polynesian people, we have a lot of pride," Motu'apuaka said. "Us coming from a long line of warriors, it's in our blood. It's instilled in us, that mentality. That warrior mentality and that warrior spirit."
"It means everything to me," Vakauta said. "Being able to play alongside guys with the same culture, same background, having my Polynesian beside me. That means the world to me, being able to come from the same culture and to grow up with the same stuff and saying, 'Shoot, that's pretty much the same as it was for me.'
"For me, I look at it as going out and representing. Coming from where we come from, we're representing our families and our backgrounds. There's a lot of joy in there. You could say there's a little bit of pride, but there's also humility and respect among us."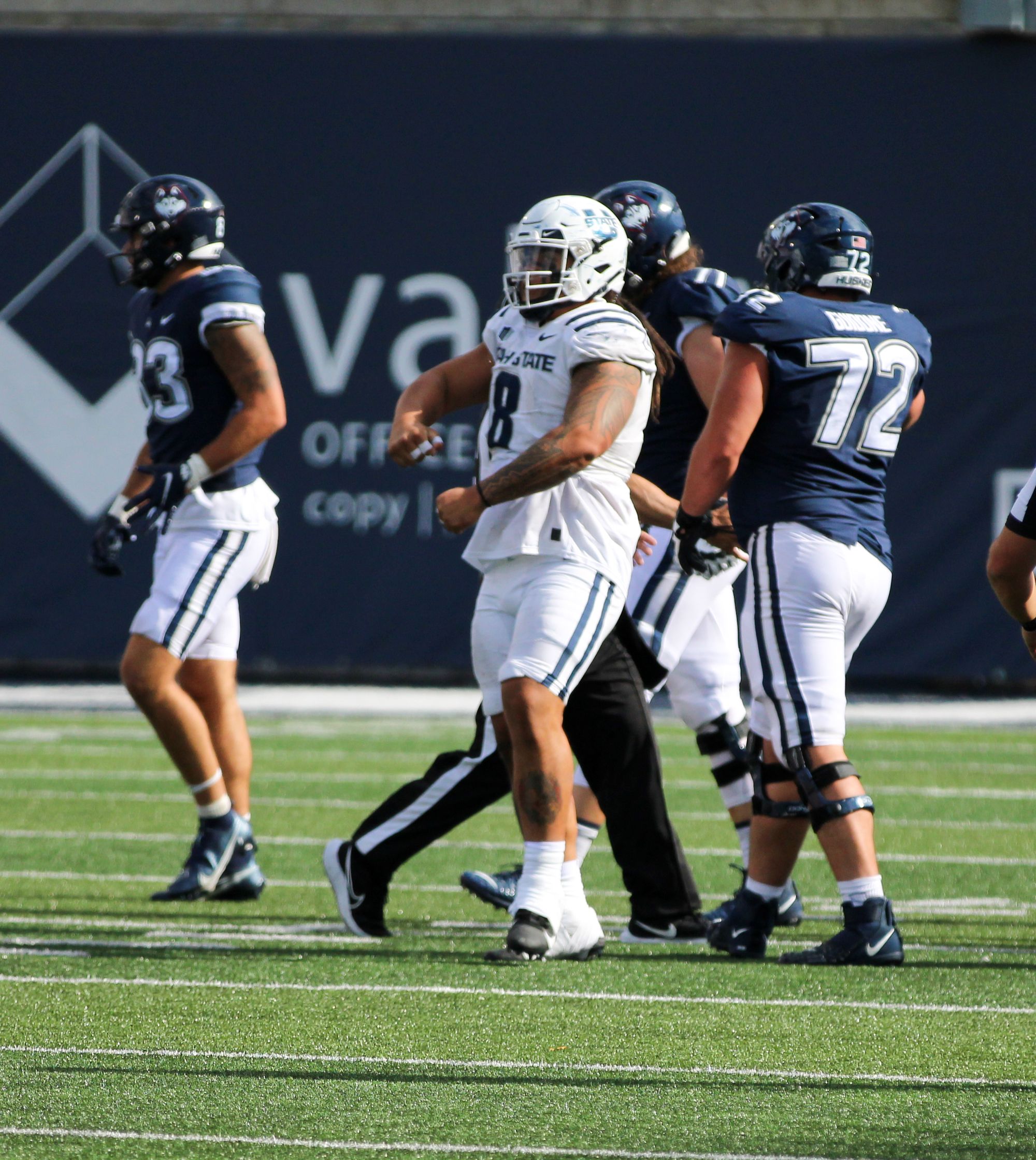 For Motu'apuaka, who has been with the Aggies since 2018 and signed originally to play for Maile – who was the primary driving force beyond Utah State's resurgence in recruiting Polynesian players before his departure – the growing Polynesian community within a program he knows as well as anyone is deeply heartening.
"That's honestly the reason why I went to Utah State," he said. "The coach who was recruiting me at that time, Frank Maile, had a big influence on the number of Polynesian people that are here now. A lot of them were recruited by him."
He's seen a massive influx of Polynesian representation during his time at Utah State and is thrilled to be able to pass the tradition along to younger players, including Lapuaho (the nephew of Al Lapuaho, a former USU standout and assistant coach), his brother Sione, fellow defensive linemen like Enoka Migao (whose brother Elia plays on the offensive line) and Bo Maile, Frank's nephew.
"We have a very big number of Polynesians," Motu'apuaka said. "People are very surprised when they see it. If you look at the roster, you'll see a lot of Polynesian names on there. Ever since I got to Utah State in 2018 it's been growing, and I just love to see it."