Position Preview: Alo Takes Over At Center
Chandler Dolphin will be difficult to replace, but Falepule Alo has proved himself to be up for the task. Center preview: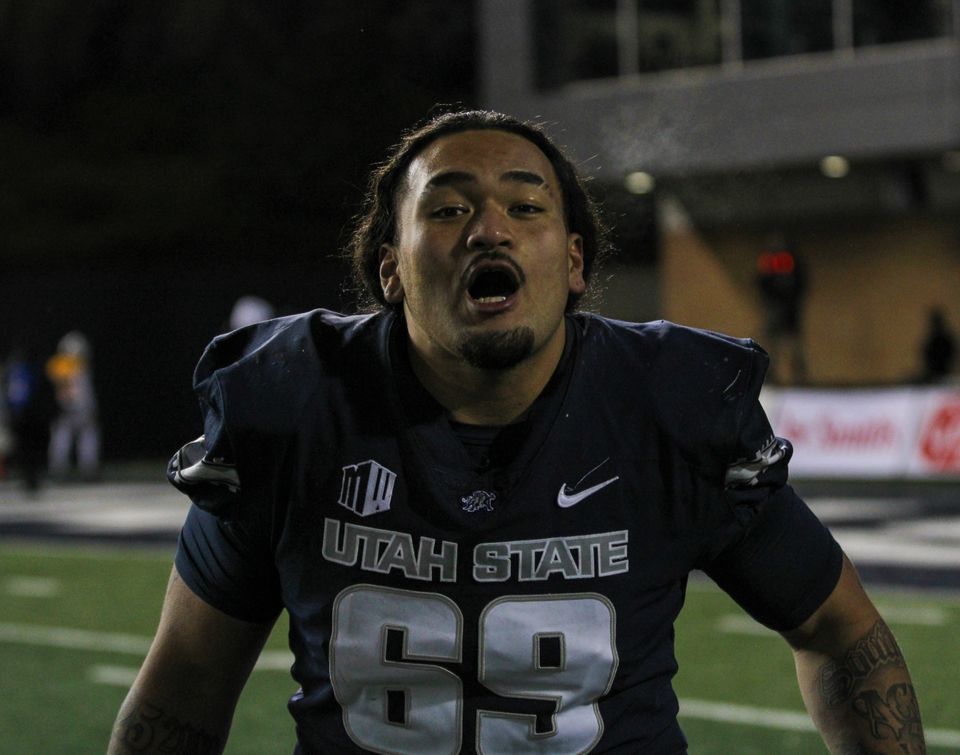 LOGAN – Chandler Dolphin was, in his eccentricities and limitations, the archetypal college football center.
Affable and reliable, Dolphin was never the best athlete on the field, but he made his way from walk-on to two-year starter (and scholarship player, as of 2021) and earned the respect of his coaches and teammates in the process. He was good as a first-year starter in 2021, surviving a trial-by-fire matchup with a P5 foe (Washington State) in his debut and finding his groove as a trusted member of the top five.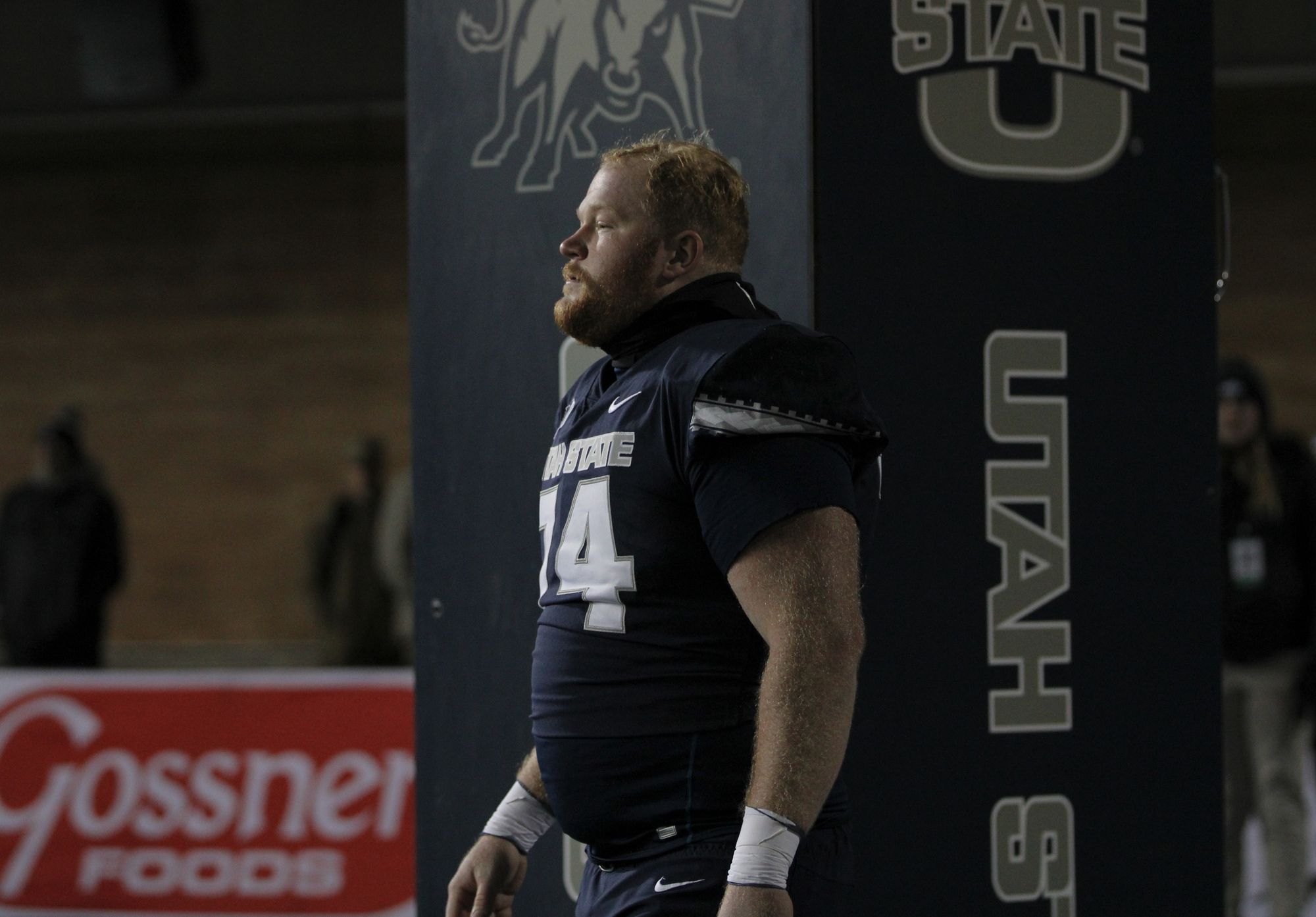 He was even better in 2022, providing Utah State with a much-needed veteran presence while logging 953 snaps across all 13 games – the most of anyone on the Aggie offense by 28 snaps (Brian Cobbs) and nearly 100 snaps ahead of No. 3 (Justin McGriff). Dolphin was penalized a bit too often (nine for the season), but he didn't allow a single sack, surrendered just nine quarterback hurries, and he deserved better than the honorable mention nod he got from the Mountain West.
With No. 74 in the middle of the line, Utah State didn't need to worry about wayward snaps, nor did it have to consider backup options in the case of either poor play or injury. Dolphin didn't play poorly, and if he was ever seriously injured, he certainly didn't show it. He was a player you could set your watch to, and short of the truly elite ones who take their talents to the NFL, it's hard for a team to ask much more of a center than Utah State got from Dolphin.
If the Aggies are lucky enough, they'll be able to say roughly the same things about Dolphin's replacement this fall.
---
This post is for paying subscribers only