Position Preview: Utah State Searching For Standouts At DE
Utah State has plenty of good options at defensive end, and enters the season looking for standouts to distinguish themselves: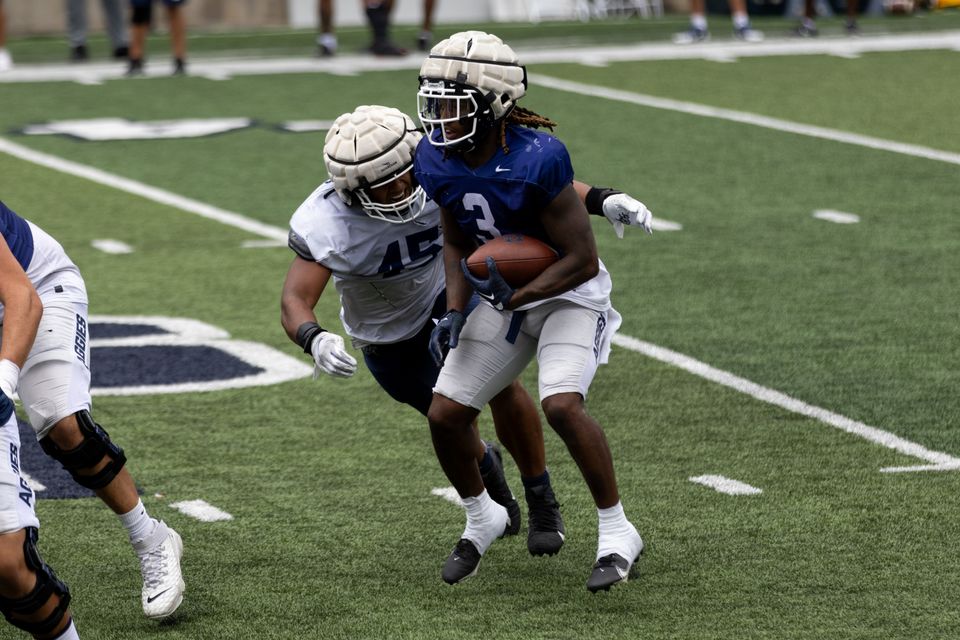 In a Utah State defense filled with new faces, from the player personnel to the staff tasked with coaching them, there isn't a position hit harder by departures and relying on more new contributors than the defensive ends group. There are notable losses in every room, to be sure, but the exodus of star power from last season's core of edge rushers just about dwarfs the attrition elsewhere.
Four of the six Aggies who drew snaps at defensive end last season are no longer around this fall, taking with them 1,900 of the 2,045 snaps (92.9 percent) shared among the group. On the stat sheet, the damage is greater: Utah State returns just 13 tackles (of 152, roughly 91.5 percent), three TFL (of 17.5, 82.9 percent) and zero of last season's 11.5 sacks produced by defensive ends. The talent of the group was all but confirmed by Daniel Grzesiak (Cincinnati), Patrick Joyner Jr. (Kansas) and Byron Vaughns (Baylor) each landing with Power Five schools – where Grzesiak and Vaughns are projected as starters – though that's hardly any consolation for the Aggies.
In their stead, Utah State needs contributors to emerge, both from within the roster and newly added this offseason. The list of candidates is long, but the list of proven options is perilously short. It's a big task for new defensive coordinator Joe Cauthen and new defensive line coach Tevita Finau.
"We've got a lot of new faces that came in," said first-year defensive line coach Tevita Finau in a team release. "We have about 30 or so new faces just on the defensive side, so it's all about getting those new guys to work together and seeing what the new guys can do. We already have an idea of what the old guys can do, so it's more just getting it all to mesh together. We're going to need every single day we've got here in camp for it, but they are doing awesome. They're making strides and buying in, and I'm proud to be around this group."
---
This post is for paying subscribers only