Preview: Idaho State Brings Heavy Passing Attack To Logan
Idaho State, led by first-year head coach Cody Hawkins (son of Dan), touts an up-tempo passing offense that has reenergized the program and kept it competitive at San Diego State. Preview: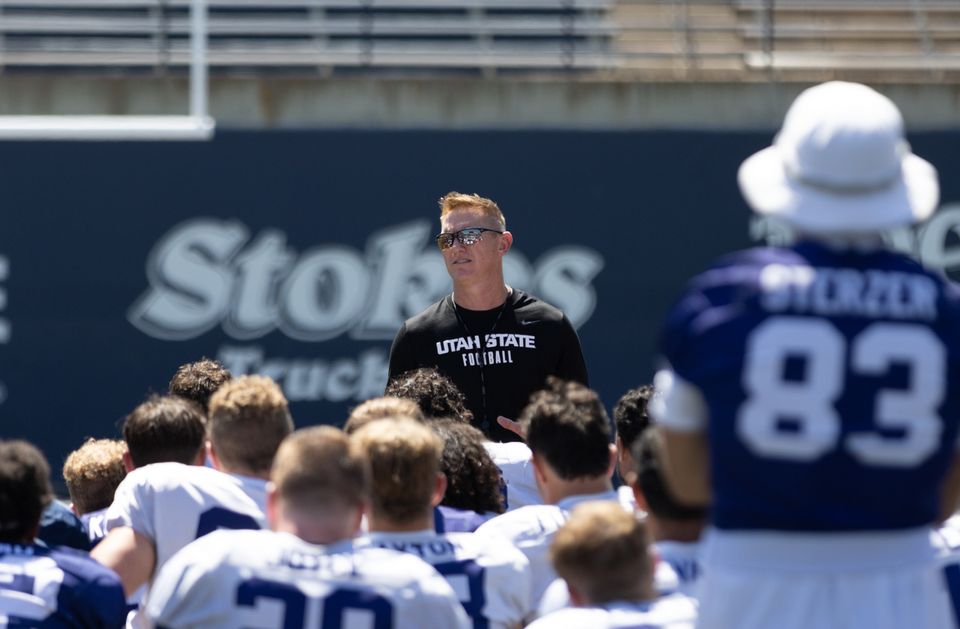 LOGAN – Utah State's defense, led by first-year coordinator Joe Cauthen, is going on a tour of college football's most extreme offensive schemes this September.
In week one, the Aggies traveled east to Iowa City and came across an Iowa offense that looks just about the same now as it did in 1999 when head coach Kirk Ferentz took over, and which has to average 25 points per game this season to save the job of offensive coordinator Brian Ferentz. The Hawkeyes are a physical, downhill running team, relying on two tight ends for their base formations and using their strength to set up the play action pass.
Utah State, save for a few big miscues, passed that first test – holding the Hawkeyes to just 88 yards on 36 carries and limiting them to 10 points in the final 53 minutes of play.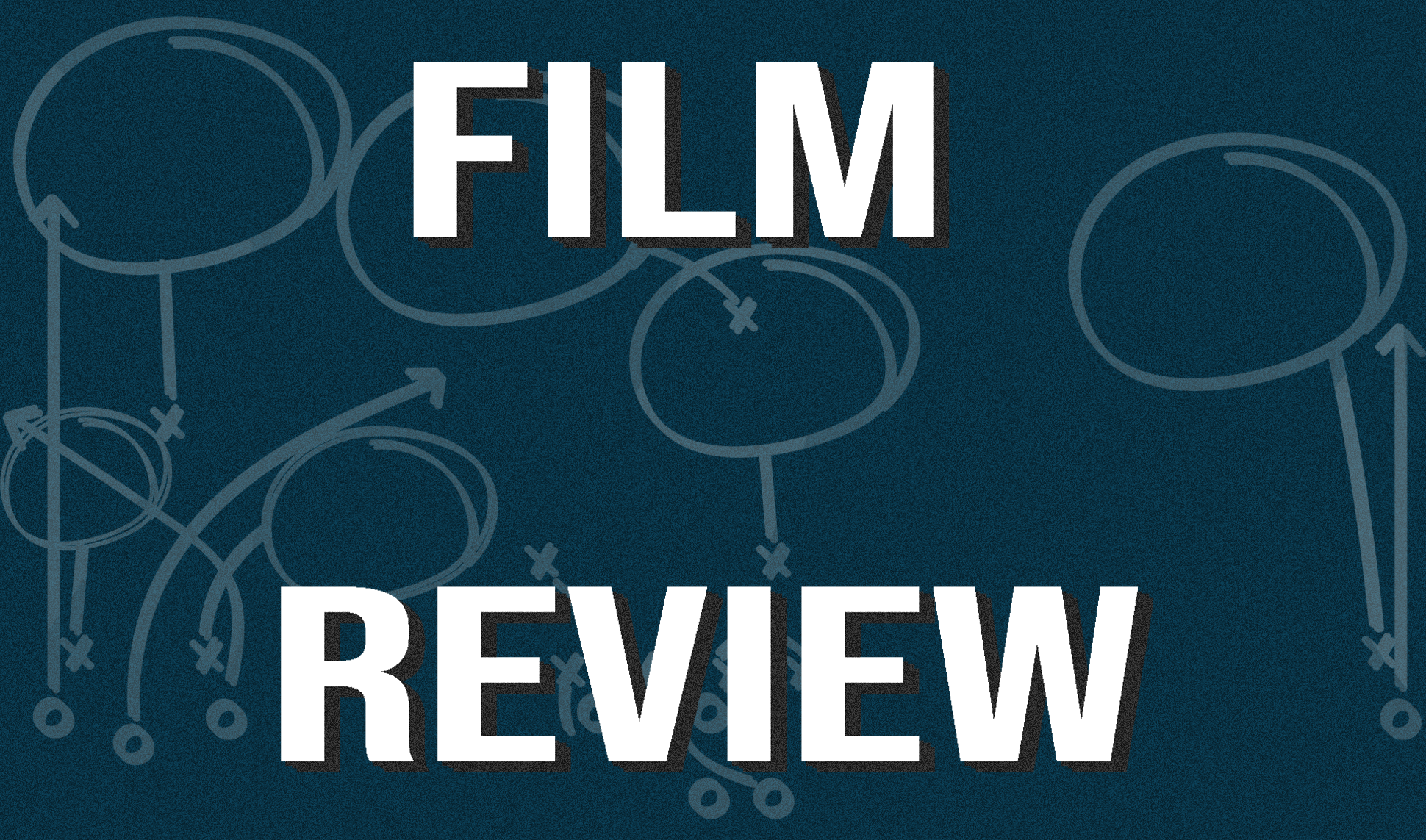 Now, as the Aggies return to Logan for their home opener on Sept. 9, they're set to face an Idaho State team with what is functionally the exact opposite offensive approach. In the two weeks that will follow this game, Utah State also draws the Air Force triple option and James Madison – which touts the first relatively "normal" offense on the schedule. Let's not get ahead of ourselves, though.
Before Utah State can begin its preparations for those matchups, it draws one against the Bengals, led by first-year head coach Cody Hawkins – the son of Dan Hawkins, who was Dirk Koetter's successor as Boise State's head coach from 2001-05; Colorado's head coach from 2006-10; and UC Davis' leader from 2017-on. The younger Hawkins played quarterback for his dad in Boulder and later spent six years under the elder Hawkins at UC Davis, first as wide receivers coach (2017-20) and later as offensive coordinator and quarterbacks coach (2021-22).
In the latter role, Hawkins made a name for himself through creative play design and strong quarterback development, guiding an offense last fall that averaged nearly 36 points per game behind the play of quarterback Miles Hastings (69.8 percent completion rate, 3,048 yards, 20 TDs, 6 INTs), halfback Ulonzo Gilliam Jr. (196 carries, 1,182 yards, 13 TDs) and a deep stable of pass catchers (nine with at least 200 receiving yards).
That was enough to draw the attention of Idaho State, which was badly in need of a new direction after a disastrous 1-10 season under head coach Charlie Ragle (his lone campaign at the helm in Pocatello). Ragle's offense had been among the worst in the FCS ranks, averaging just 13.8 points per game, and in Hawkins, the Bengals saw a bright young offensive mind with strong ties to the area – he was a star quarterback at the high school level in Boise and spent much of his childhood in the state while his dad coached for the Broncos. In early December of 2022, Idaho State officially hired the 35-year-old head coach.
Just about nine months later, Hawkins led his team onto the field for the first time as a head coach, slated for a matchup with San Diego State in Snapdragon Stadium. The Aztecs dominated ISU a season ago, 38-7, and almost certainly expected to do the same this time around. It's hard to blame them. Though it managed to build out a full roster around transfers and JUCO signees, Idaho State returned only 40 players this fall from last year's roster, and has just 33 upperclassmen with only six seniors.
And yet, with a new, pass-heavy offense and fresh faces on the coaching staff, Idaho State looked like a totally different program in San Diego. The Bengals came up just short of an upset, 36-28, but they threw for more than 300 yards on a whopping 61 attempts against the stingy Aztec defense and made a game of it against a team they were outclassed by just a year ago. Hawkins, already sounding like a veteran coach, wasn't satisfied with exceeding expectations.
"I always have high expectations for how our guys are going to compete, prepare, and perform. We had a lot of mistakes that we could have corrected," Hawkins said. "I don't think we played particularly well. You could see there were a lot of first-game jitters and guys who don't have a lot of college experience and were nervous. But, they played hard, they played together, they corrected mistakes and they overcame adversity. That made me proud."
Utah State, fresh off an experience against Iowa not wholly dissimilar from the one Idaho State had on Saturday, doesn't need to be told twice that Idaho State is not what it was – San Diego State learned that lesson on Utah State's behalf.
"We have a different challenge this week," Utah State head coach Blake Anderson said. "We don't know a lot about Idaho State. They've played one game with a new staff and a lot of new guys. They played a great game against San Diego State, kept it close and had a chance to win it so they'll come in confident. They're dangerous, and they're definitely not what their record indicated from a year ago. Coach Hawkins did a phenomenal job of getting that group ready, and you could tell they were not intimidated by the environment at San Diego State by any means. They're going to come in expecting to win, and we're going to have to play better ball.
"I don't really know Cody. I know of him. I've met his dad, done interviews with his dad, and obviously coached against him at different points in his career, but I know (Kyle) Cefalo and Cody are tight. They grew up together and have a tremendous history. With everything we know about him, there's just a tremendous amount of respect and I can already see the job he's doing just from watching the guys on the sideline. I watched that whole game the other night and saw the smiles, the energy and the culture he's creating. He's doing a phenomenal job, he's going to get that thing moving in the right direction and we just don't want it to happen this week."
---
This post is for paying subscribers only