Utah State Women's Basketball 2023-24 Roster Rundown: Guards
With three new additions on Monday, the Utah State women's basketball roster is complete. Let's break down the new-look Aggies, starting with the guards: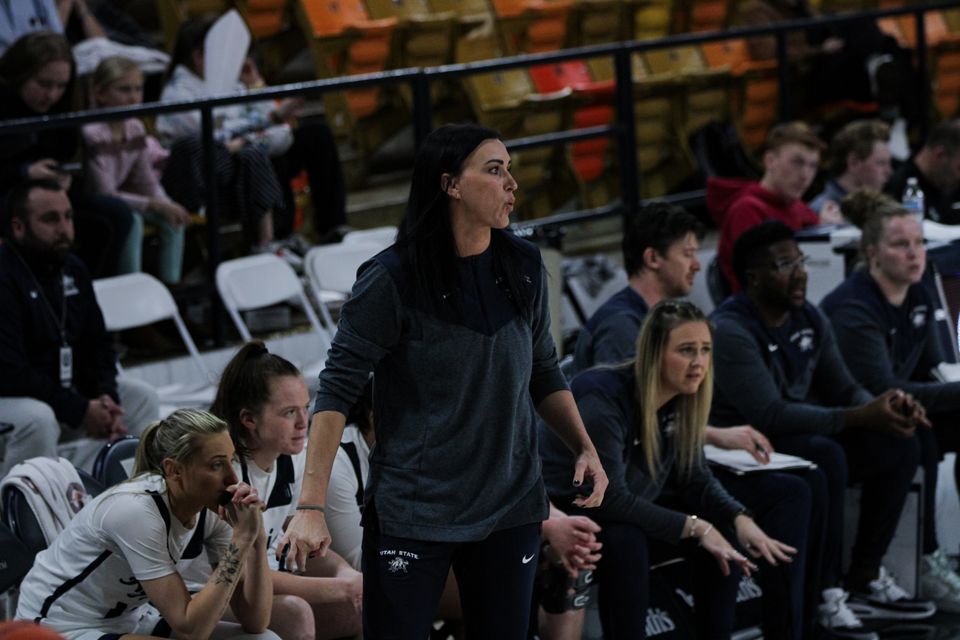 For the second time in as many years, Utah State women's basketball will take the floor with an almost entirely new group of players. The Aggies experienced a nearly unprecedented amount of turnover entering head coach Kayla Ard's third season at the program's helm last year, losing all but two players from the 2021-22 squad (Kinley Falslev-Wickizer and Olivia Wikstrom) to graduation or transfer. They responded accordingly with a huge class of transfers and junior college signees, piecing together a roster of players with something to prove – as Ard described it ahead of the season.
"It was really exciting and fun (to rebuild the roster) because I was going after players who had a chip on their shoulder, who other people had passed on or who didn't have the opportunities they wanted," Ard said at last year's MWC media days. "I wanted to take a chance on them and they wanted to take a chance on me. We have a very unique bond, it's something I haven't had here quite like this. They want to be here, they want to play for me. I want them here, I want to coach them. I have that same opportunity with a new staff.
"That was the pitch. If you earn it, the playing time is there. No spots are guaranteed to anybody. If you want to come in, fight for it, play with that chip on your shoulder, and have that underdog mentality, that's what we sold. I was honest with these kids about the areas I've improved in as a coach and a person over the past two years. The honesty, the realness and the underdog opportunity (was the sell). We went out and found people who wanted that challenge... It's a group of people who all have something to prove, so we're just excited to get rolling and see what we can do."
Though that new-look bunch didn't find the success it was hoping for, stumbling to a 4-26 record amid a season that saw Utah State constantly working to squash problems, only for new ones to arise elsewhere, it's hard to imagine the recruiting sell has seen a significant change this offseason. Utah State again needed to fill almost every spot on its roster – only Tiairra Hill-Brown, Lillian Harris and Isabella Tañedo return from last year's squad – and again has plenty of playing time to go around. Holding a 19-65 (8-46 in the MWC) record under Ard's direction, the Aggies know this is likely a make-or-break year and that the time is now to take risks, both in constructing a roster and in the management of that roster moving forward.
There will be plenty of time to delve deeper into the latter as the season draws nearer, but with the addition of three new signees on June 5, Utah State's 2023-24 roster is complete – and in need of an introduction, starting with the guards.
---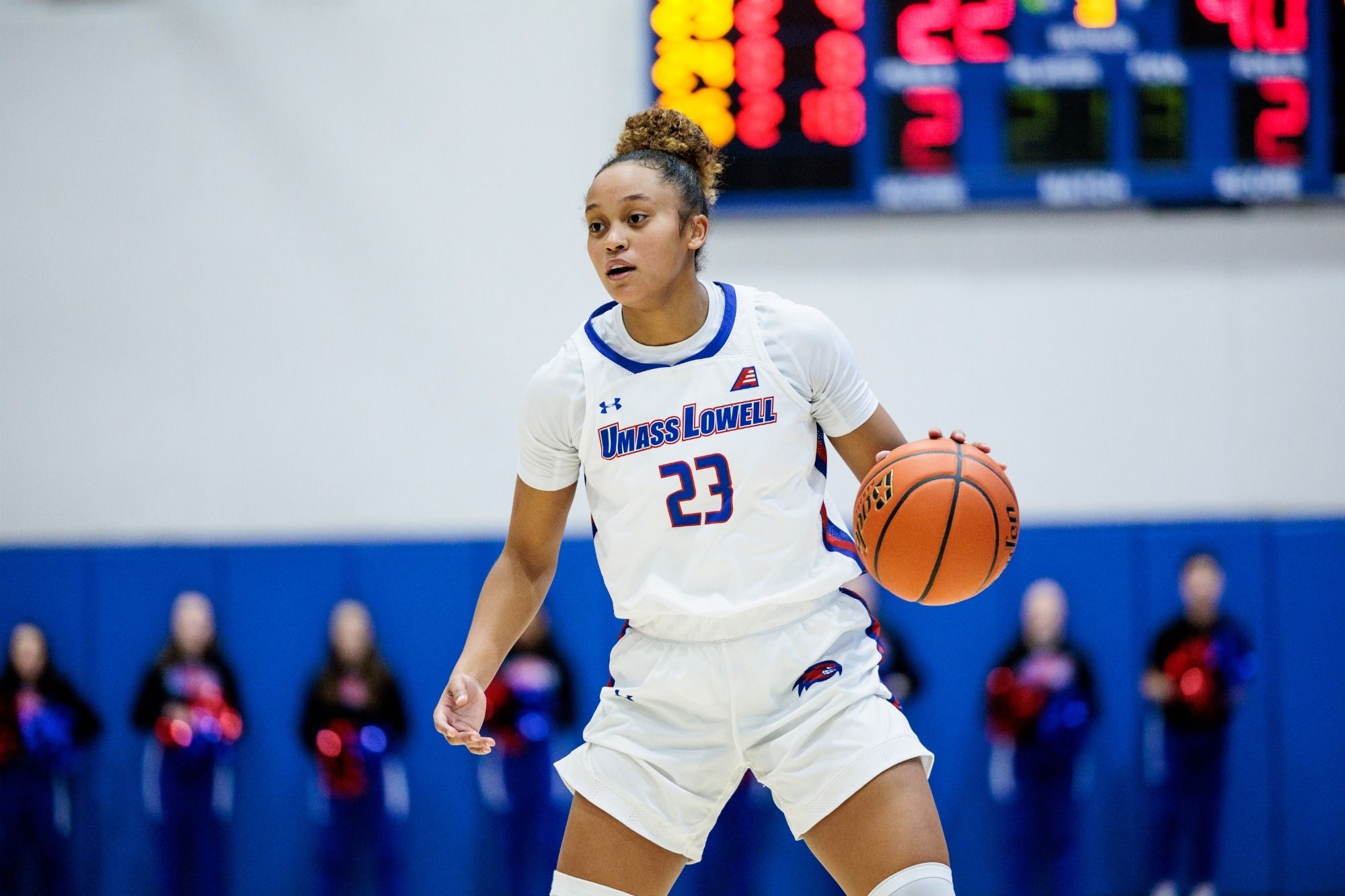 No. 0 Ivory Finley, 5-10, Jr.
2022 Stats (UMass Lowell): 10.0 PPG (35.1% from the field/26.4% from three/80.6% on free throws), 3.7 RPG, 1.4 SPG, 1.0 APG
Ivory Finley is a fitting player to start the rundown with, because the junior guard from UMass Lowell (by way of Minneapolis) makes a strong case to be considered one of the true leaders of this Utah State squad. Starting all 27 games she appeared in last season (and playing in 51 total games over two seasons with the River Hawks), Finley led her team in scoring and pitched in as one of its best perimeter defenders from her spot as a hybrid 2/3 guard.
"We are thrilled to add Ivory to the squad," Ard said. "She is a talented guard with great size on the perimeter. She brings a proven scoring ability at the D1 level as well as tenacious defense with her to Cache Valley. Ivory is a wonderful young lady from a really good family. Her character speaks volumes, and I am looking forward to having her leadership in our locker room and on the court."
Utah State would love to see the 5-10 guard refine her shooting a bit this offseason, but still have plenty to like about Finley on either end of the floor. She led the way for UMass Lowell as a scorer despite a relatively low usage rate (19.4 percent), thanks largely to her ability as a shot-creator. She does a good job of getting to the free-throw line (22.6 percent free-throw rate) and can do damage with or without the ball, making her an ideal fit in essentially any lineup the Aggies may want to deploy. If they need her to do more as an on-ball guard, she can do it without a lofty turnover rate (17.6 percent). If she's surrounded by a few ball-dominant players, she has the quickness and court awareness to work off the ball.
Defensively, Finley has the size and athleticism to guard any position 1-3, and brings to Utah State some very active hands (2.1 percent steal rate) without often fouling her way to the bench (3.6 fouls per 40 minutes). The Aggies wouldn't mind seeing her get a bit more involved on the boards (6.3 percent rebound rate), though that's not a huge gripe. Finley is as close to a sure-thing starter as you'll find on this roster, slotting comfortably into either the shooting guard or small forward role.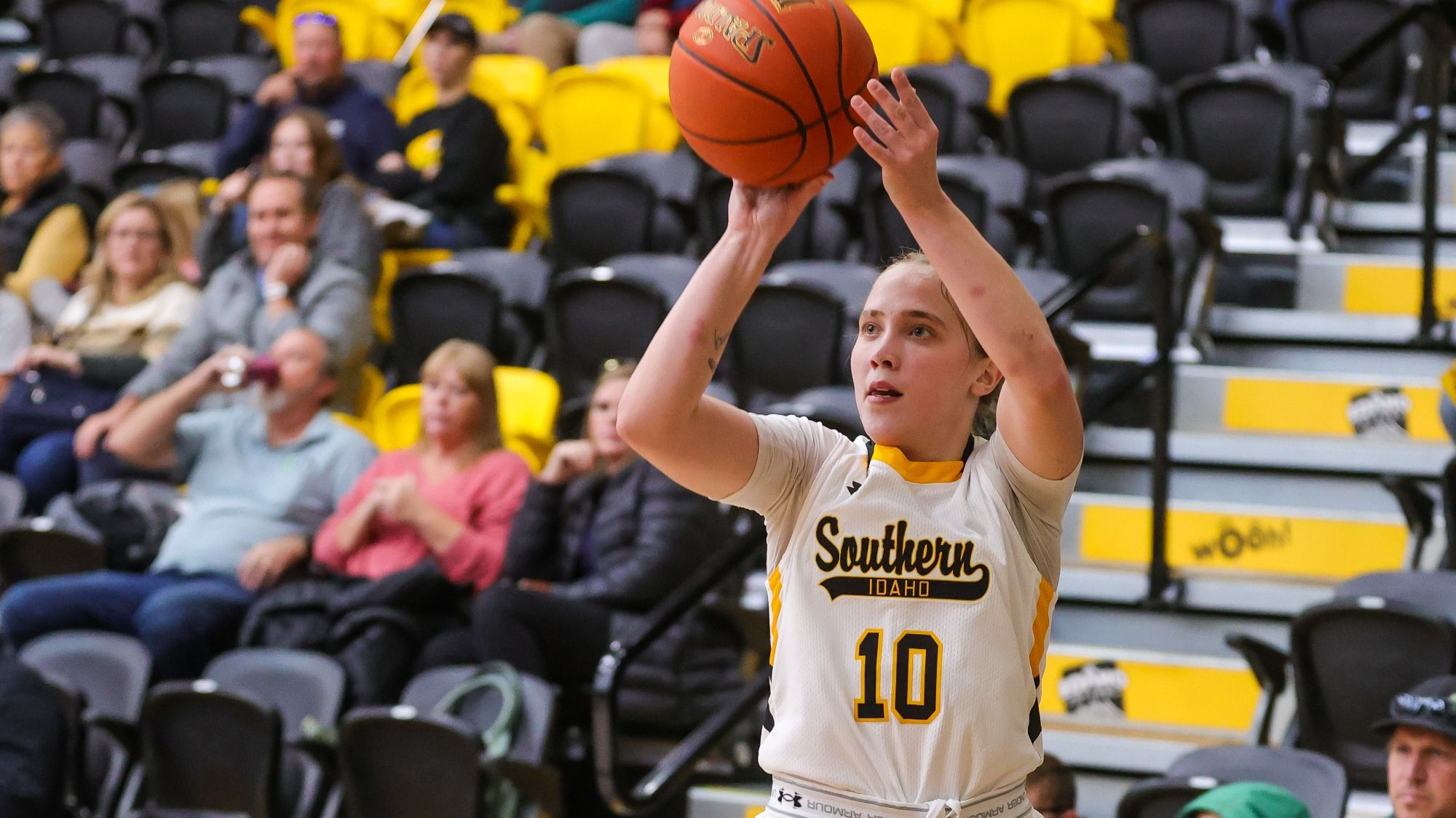 No. 33 Livia Knapp, 5-7, Jr.
2022 Stats (College Of Southern Idaho): 9.3 PPG (40.1%/28.2%/76.1%), 3.9 APG, 2.1 RPG, 1.7 SPG
The first of several JUCO additions to the roster, Knapp made a name for herself as a hard-nosed point guard and leader at College of Southern Idaho last season, helping lead the Golden Eagles to an NJCAA Division I Final Four berth and a 31-3 record. For a Utah State roster otherwise short on true point guards (save for Isabella Tañedo) Knapp immediately fills a huge need, bringing to the Aggies offense a great sense for distributing the ball, good handles, and the touch needed to finish around the rim despite her lack of size.
"Liv is such a fierce competitor and lives in the gym," Ard said. "Her work ethic and will to win are among some of her best attributes. We are so happy to have Liv joining the Aggies."
Knapp should be able to make an immediate impact on the other end of the floor, too. She isn't likely to handle any assignments outside of those against other on-ball guards, but that's a role she excelled in with the Golden Eagles, nabbing nearly two steals per game while averaging less than one personal foul a contest. She'll be in for a preseason battle with Tañedo for the starting point guard job, but Knapp will have a major role to play on this team whether she does it from the starting five or as one of the first players off the bench.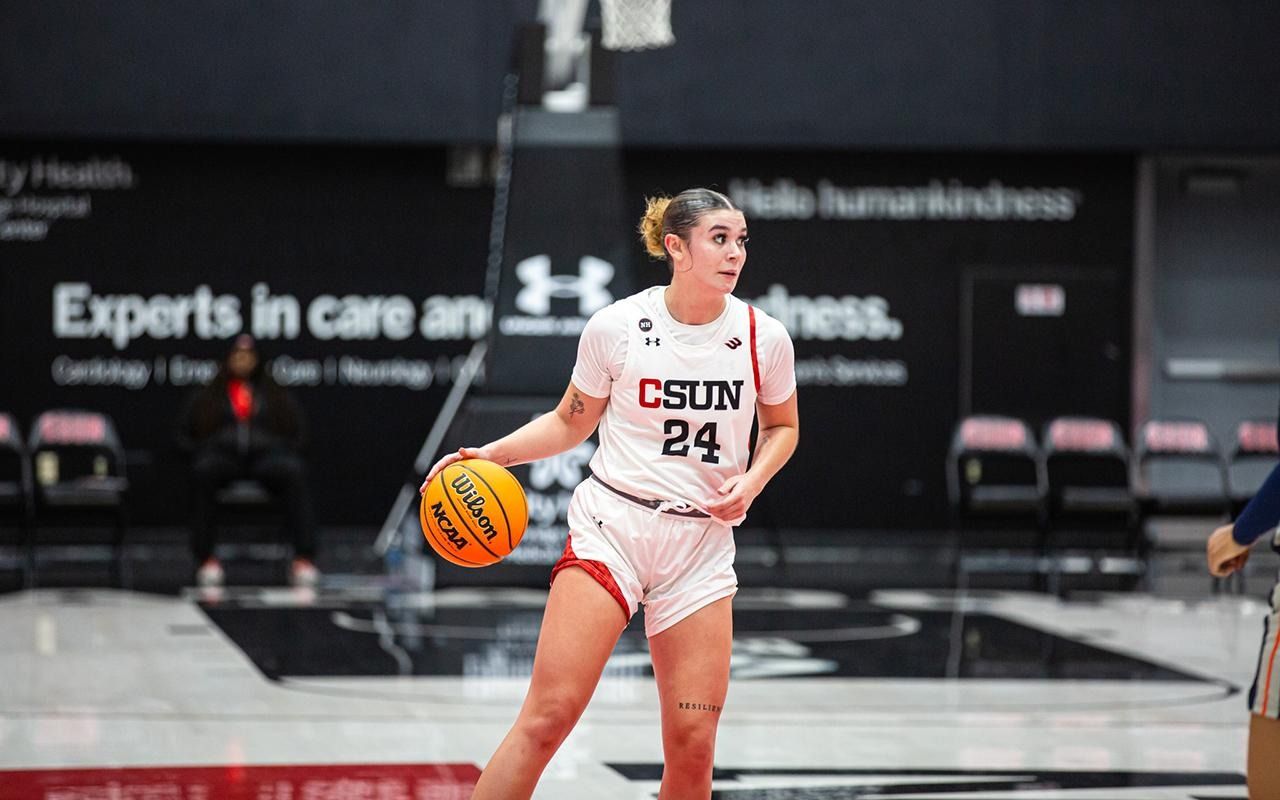 No. TBA Macy Smith, 5-10, Jr.
2022 Stats (Cal State Northridge): 4.3 PPG (31.1%/29.2%/88.9%), 1.7 RPG, 0.6 APG, 0.5 SPG
The final addition to Utah State's roster, Smith projects similarly to Finley positionally, touting the requisite size and athleticism to slot in either as a bigger shooting guard or, more likely, as a small forward with plenty of defensive versatility. Unlike her counterpart in this transfer class, Smith probably has some developing to do before she's ready to step into a major role for the Aggies.
Smith flashed plenty of potential while working primarily as a reserve last season for Cal State Northridge and delivered her best basketball of the season during the stretch run (she averaged 7.3 points and 2.2 rebounds per game across her final six full games of the year), but she also averaged less than 18 minutes a game on a bad team. Her shooting never really came around (though she was good at the stripe) and those flashes of potential were limited only to flashes on either end of the floor.
In signing her, the Aggies are banking on their ability to develop Smith's game around a few valuable core traits – size, ball-handling (which is legitimately solid for a bigger guard) and a willingness to shoot. Smith was a three-time All-Conference selection coming out of Blaine (MN) Spring Lake Park HS for a reason, surpassing 1,000 career points at that level and averaging more than 16 points a game. She's shown that she can be a dynamic scorer before, and Utah State is betting it can get her there as she heads into her upperclassman years.
"The staff and I are thrilled to complete our roster with the addition of Macy," Ard said. "She comes from a wonderful family and fits here on and off the court. She is a talented guard with great size that can score the ball in multiple ways. I'm looking forward to having her in an Aggie jersey this upcoming season."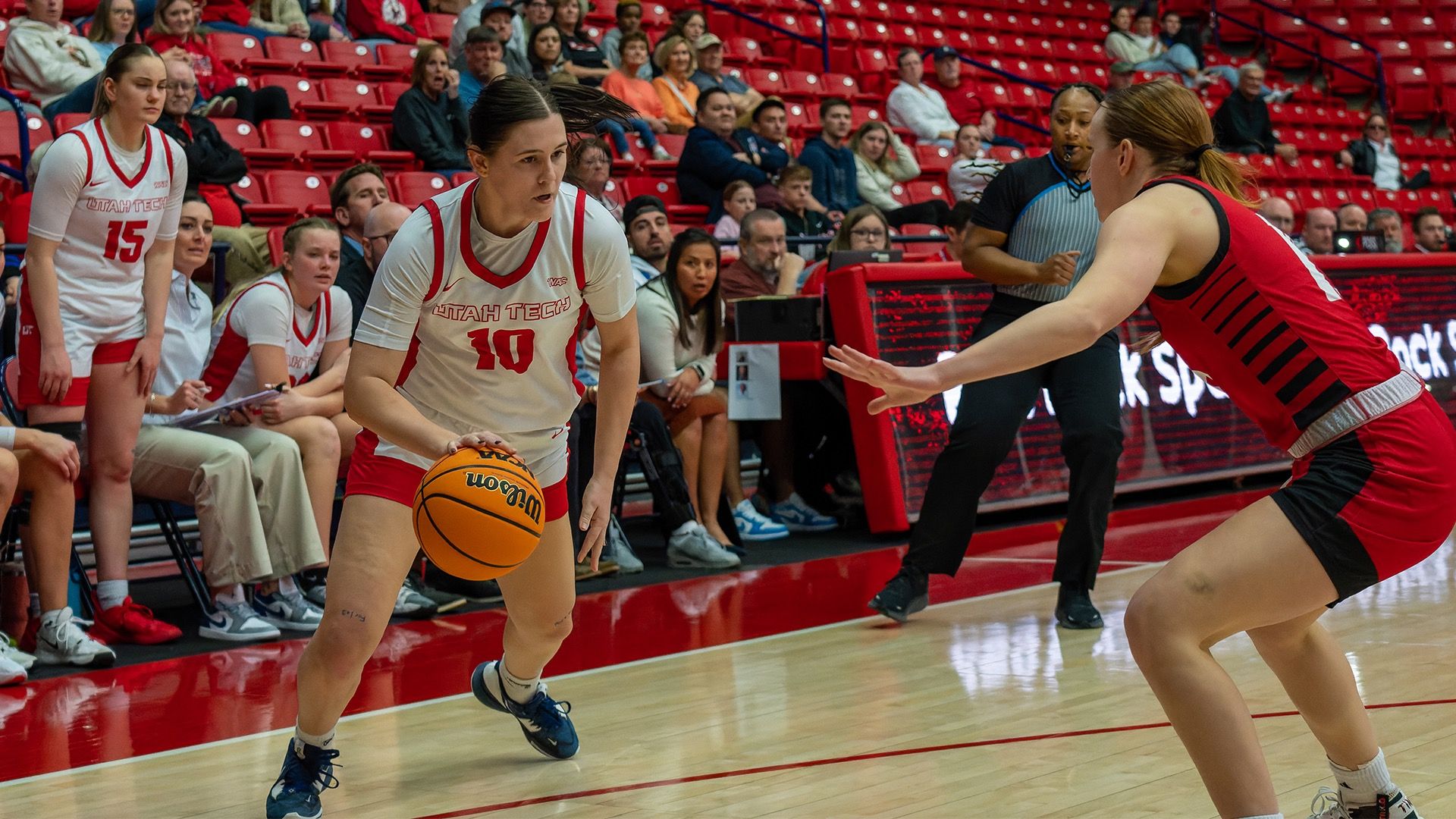 No. 10 Taylia Stimpson, 5-10, Gr.
2022 Stats (Utah Tech): 6.1 PPG (48.8%/26.4%/73.3%), 2.1 RPG, 1.0 APG, 0.8 SPG
Utah State will be the fourth and final collegiate landing spot for Stimpson, the only senior on this Aggie squad. She signed with College of Southern Idaho after an excellent career with Paul (ID) Minco HS, earned a First-Team All-Conference nod for her lone year in the SWAC, and parlayed that success into a spot with Georgetown.
Her stint with the Hoyas was short-lived. She made just 13 appearances in the 2020-21 season, averaging a little under eight minutes per game, and transferred to Utah Tech (then-Dixie State) at season's end – where she spent her last two years. Her first season with the Trailblazers offers little to remark on, but she embraced her role as a do-it-all reserve to great effect this past season, pitching in as a physical slasher on offense and valuable wing defender.
"We are very happy to welcome Tay to the squad," Ard said. "She comes from a basketball family and has a great feel for the game. She is going to be our lone senior on the roster and is coming to us with a lot of experience. She has great size at the guard position and can score the ball from the three-point line or off the bounce. Tay plays with a lot of heart on both sides of the ball and we are excited to have her."
That seems the most likely role for Stimpson as she makes the move north to Logan. Her three-point shot has never really clicked at the collegiate level, further limiting the offensive versatility of a tweener guard/wing who shouldn't be asked to handle huge dribbling responsibilities, but Stimpson is very good at getting to the free-throw line (24.4 percent free-throw rate) and hard to keep away from the basket as an off-ball slasher. Add in her willingness to rebound and the ability to defend guards and wings, and Utah State should have itself a veteran leader for the bench unit.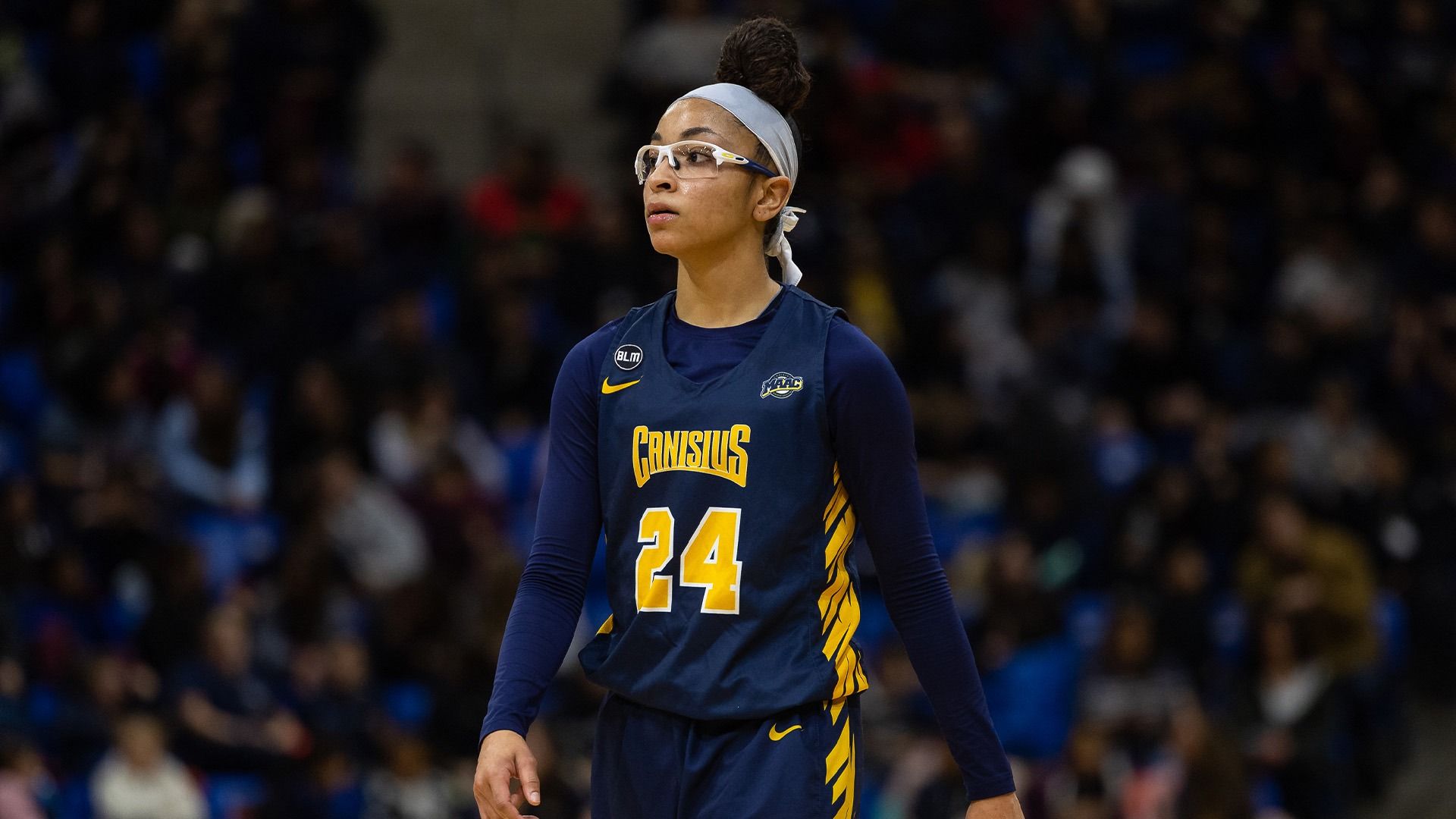 No. 4 Cheyenne Stubbs, 5-5, Jr.
2022 Stats (Canisius): 8.7 PPG (34.4%/33.0%/80.0%), 2.9 RPG, 1.7 APG, 0.8 SPG
Utah State will need to find some scoring on this roster, and it's a pretty safe bet Stubbs will be one of the first players the Aggies look to.
A 2,000-point scorer for Bradenton (Fla.) Braden River High School, Stubbs broke through in her second season with Canisius, overcoming a slow start and emerging as one of the team's true stars over the final two months of the year. After averaging just 3.3 points, 1.3 rebounds and 1.0 assists per game across her first eight appearances in 2022-23, a fully-healthy Stubbs finally arrived in early January. Over her last 15 games, Stubbs averaged 11.5 points, 3.7 rebounds and 2.0 assists a contest, while improving her shooting from the field by nearly eight percentage points (27.6 percent to 35.5 percent), earning 12 starts in the process.
"We are excited to add Cheyenne to the roster," Ard said. "She comes from a great family. She plays with a chip on her shoulder and can really shoot the ball. She expects big things from herself and I love her confidence. Aggie nation is going to enjoy watching her in the Spectrum."
That's the player the Aggies would like to see this season. At her best, Stubbs is an ultra-confident volume shooter, willing to attack defenses at all three levels and able to create shots with or without the ball.
What she isn't, though, is a true point guard. She shared the backcourt with a pair of guards last season, both of whom did more as passers and ball-handlers than Stubbs did. Utah State would do well to create a similar dynamic this season, surrounding Stubbs with a few playmakers who are willing to defer to her scoring. There are a few challenges to consider for what would likely be a very small backcourt (assuming Stubbs is paired with either Knapp or Tañedo), but that's what those bigger wing players are for. Stubbs is too good a scorer to keep off the floor (and she is a capable defender, albeit a small one).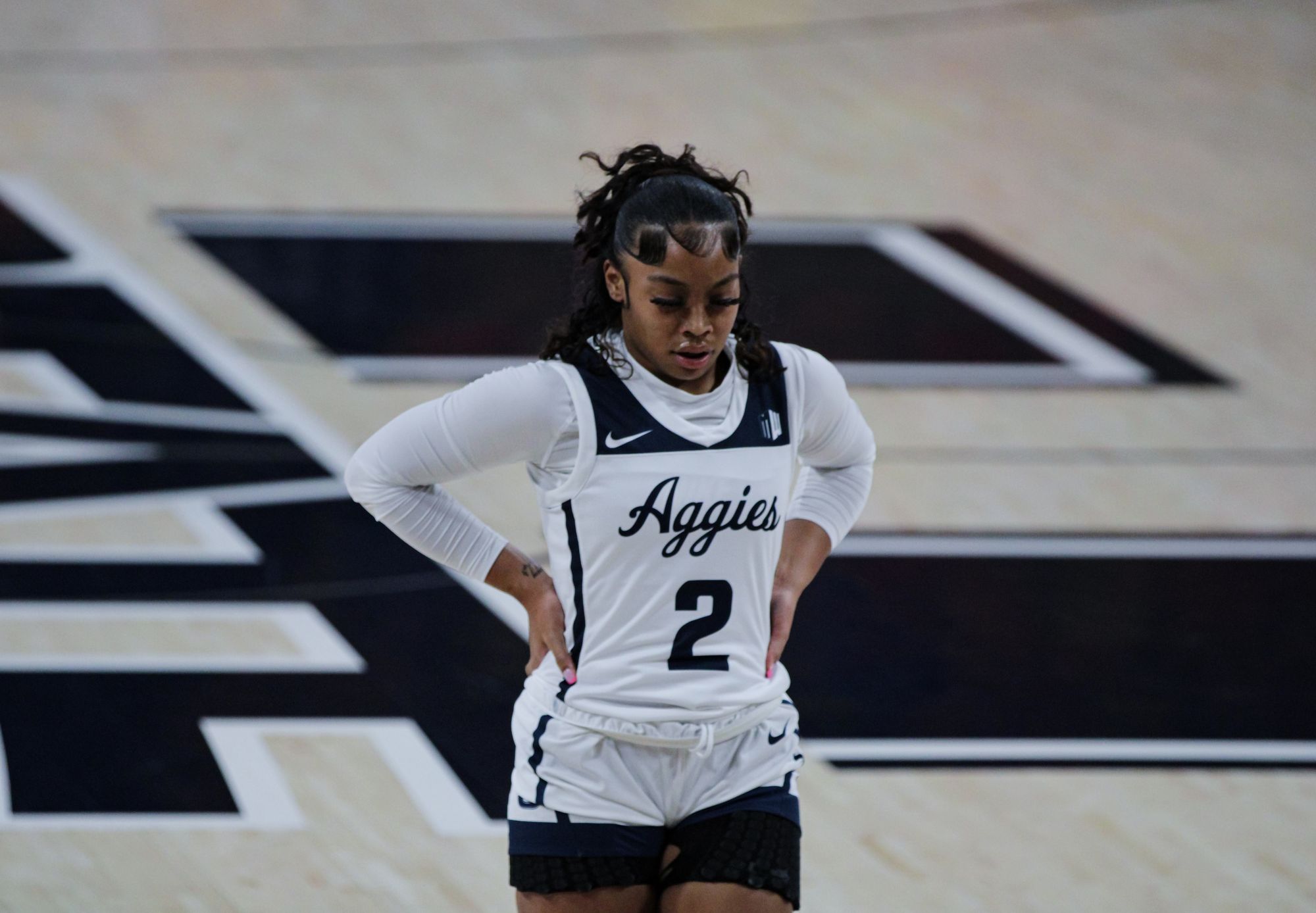 No. 2 Isabella Tañedo, 5-4, So.
2022 Stats (Utah State): 1.3 PPG (20.8%/21.4%/52.0%), 0.6 RPG, 0.4 SPG, 0.2 APG
One of the lone returners from last season's squad, Tañedo was very much a player in development in 2022-23 and will likely remain as such entering her sophomore season.
The Washington, D.C. St. John's College High School product brings plenty of energy to the floor and worked her way into Utah State's rotation during conference play after injuries took hold, but she was held back by an offensive skillset that just isn't quite ready for the MWC. Her shooting improved a bit as the year wore on (though she still shot just above 20 percent for the year), though it'll remain a focus this offseason, as will cutting down on 21 turnovers to just six assists.
That energy and effort did prove important at times, however, especially on a defense that too often lacked both qualities. Tañedo has quick hands and could emerge as something of a defensive stopper for quicker on-ball guards. That won't happen across significant minutes until she can dial back the fouls, racking up a preposterous 8.0 personal fouls per 40 minutes last year. She'll compete for the point guard job, but the Aggies can't risk doling out big minutes if they don't think she can stay out of foul trouble.