Utah State Women's Basketball 2023-24 Roster Rundown: Forwards
The Utah State women's basketball roster rundown continues, taking a look now at the forwards: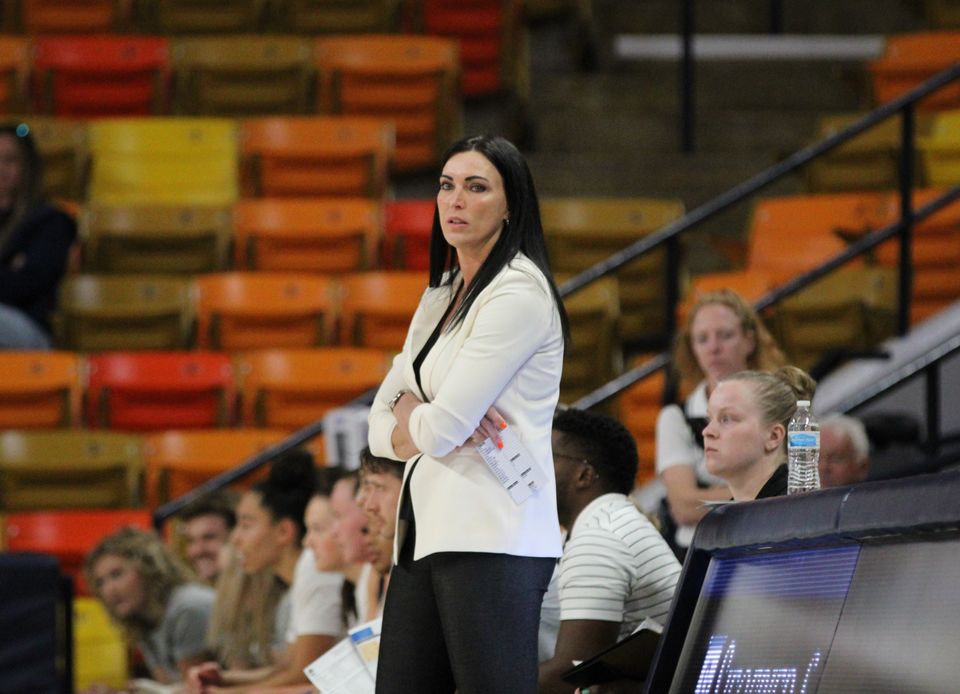 Correction: The last roster rundown did not include redshirt freshman forward Tiairra Hill-Brown. That story has been fixed, and Hill-Brown is included in this breakdown. My apologies for the mistake.
For the second time in as many years, Utah State women's basketball will take the floor with an almost entirely new group of players. The Aggies experienced a nearly unprecedented amount of turnover entering head coach Kayla Ard's third season at the program's helm last year, losing all but two players from the 2021-22 squad (Kinley Falslev-Wickizer and Olivia Wikstrom) to graduation or transfer. They responded accordingly with a huge class of transfers and junior college signees, piecing together a roster of players with something to prove – as Ard described it ahead of the season.
"It was really exciting and fun (to rebuild the roster) because I was going after players who had a chip on their shoulder, who other people had passed on or who didn't have the opportunities they wanted," Ard said at last year's MWC media days. "I wanted to take a chance on them and they wanted to take a chance on me. We have a very unique bond, it's something I haven't had here quite like this. They want to be here, they want to play for me. I want them here, I want to coach them. I have that same opportunity with a new staff.
"That was the pitch. If you earn it, the playing time is there. No spots are guaranteed to anybody. If you want to come in, fight for it, play with that chip on your shoulder, and have that underdog mentality, that's what we sold. I was honest with these kids about the areas I've improved in as a coach and a person over the past two years. The honesty, the realness and the underdog opportunity (was the sell). We went out and found people who wanted that challenge... It's a group of people who all have something to prove, so we're just excited to get rolling and see what we can do."
Though that new-look bunch didn't find the success it was hoping for, stumbling to a 4-26 record amid a season that saw Utah State constantly working to squash problems, only for new ones to arise elsewhere, it's hard to imagine the recruiting sell has seen a significant change this offseason. Utah State again needed to fill almost every spot on its roster – only Tiairra Hill-Brown, Lillian Harris and Isabella Tañedo return from last year's squad – and again has plenty of playing time to go around. Holding a 19-65 (8-46 in the MWC) record under Ard's direction, the Aggies know this is likely a make-or-break year and that the time is now to take risks, both in constructing a roster and in the management of that roster moving forward.
There will be plenty of time to delve deeper into the latter as the season draws nearer, but with the addition of three new signees on June 5, Utah State's 2023-24 roster is complete – and in need of an introduction, continuing with the forwards after starting with the guards.
---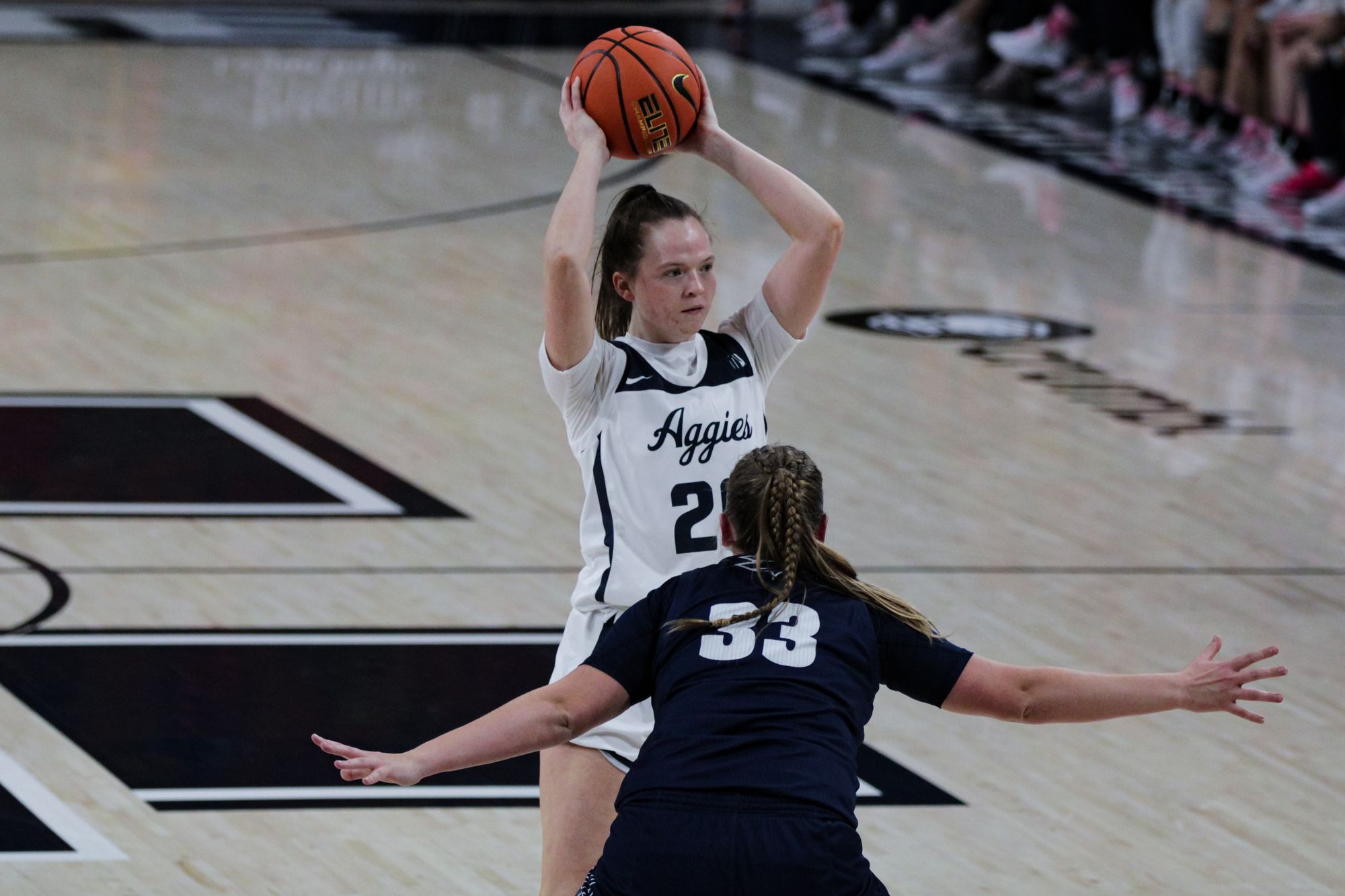 No. 20 Lillian Harris, 6-0, Jr.
2022 Stats (Utah State): 0.7 PPG (12.5% FG/0.0% 3P/50.0% FT), 0.6 RPG, 0.2 APG
Formerly a contributor at JUCO powerhouse CCBC Essex, Harris' first season with Utah State was disjointed. The 6-0 rising junior played in 13 games for the Aggies, but rarely found the floor under ideal circumstances. She logged her first minutes in Utah State's blowout loss to Utah Tech, missed more than a month before returning to play 16 minutes against Eastern Washington and eight against Air Force in consecutive late-December games, and didn't play significant minutes again until early February.
Injuries deserve much of the credit for the uneven workload, and the same can be said for a stretch of five MWC games in February that accounted for the majority of Harris' 2022-23 playing time (nearly 61 of her 91 total minutes). When injuries – and the Feb. 2 departure of forward Prima Chellis – marred the Utah State frontcourt, Harris got the nod as one of the only healthy forwards left on the roster.
And, through no fault of her own, Harris looked the part of a player thrown into action ahead of schedule out of necessity. She made two field goals in 16 tries (both against EWU) and racked up more fouls (14) than she did rebounds (8), assists (3) and blocks (1) combined. Harris' effort level never wavered, but the 2022-23 season was always meant to be one of development – not high-leverage playing time – for the forward.
With another offseason of work, Harris should be prepared to step into a larger contributing role as a junior. She's an active rebounder and defender who averaged 17 points per game in high school, and Utah State can certainly find some run for her in a forward room with very little in the way of DI experience.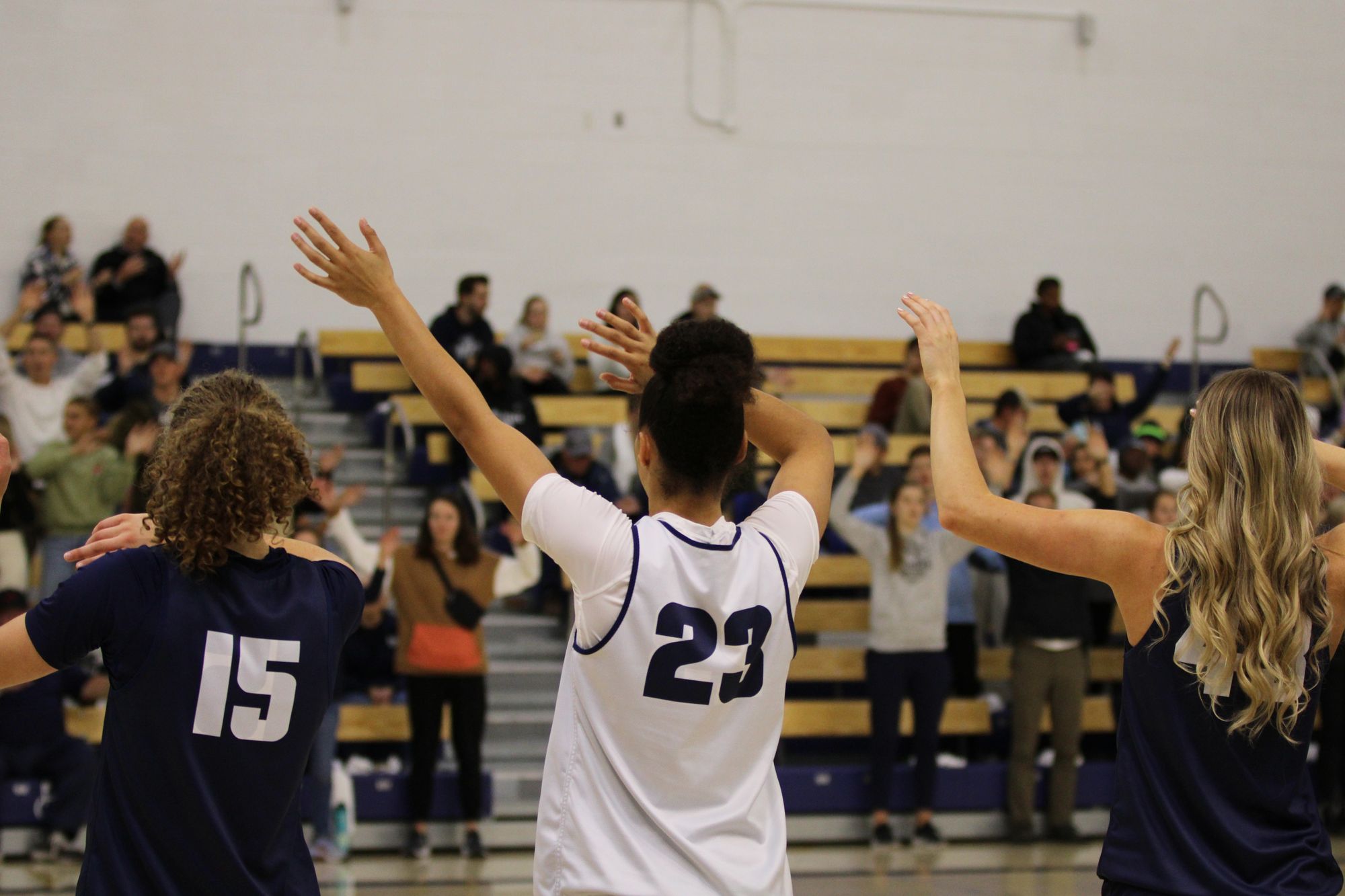 No. 23 Tiairra Hill-Brown, 6-1, R-Fr.
2022 Stats (Utah State): N/A
Another holdover from the 2022-23 squad, Utah State hardly got to see its highly-touted forward, Tiairra Hill-Brown, during her freshman campaign. The 6-1 product of Las Vegas Ed W. Clark HS – where she earned All-Southern Nevada first-team honors as a senior after a state title run – redshirted last season, rehabbing an injury that ended her season before it could ever really begin. She logged a little over a minute of action against Utah Tech and less than a minute in USU's season-opener against College of Idaho.
Heading into what should be a healthy redshirt freshman season, Hill-Brown is a potential breakout player to watch. The Aggies were very, very high on her as a recruit, especially after a senior year that saw her average 17 points, 12 rebounds and four assists a game.
She can play either forward position (and even some center, if needed) and should be ready to compete for a starting job from the jump. There may be an adjustment period, as is typical for young players, but Hill-Brown was a three-level scorer and a brilliant defender in high school, and she has the athletic ability to handle the jump in competition – especially with a redshirt year under her belt.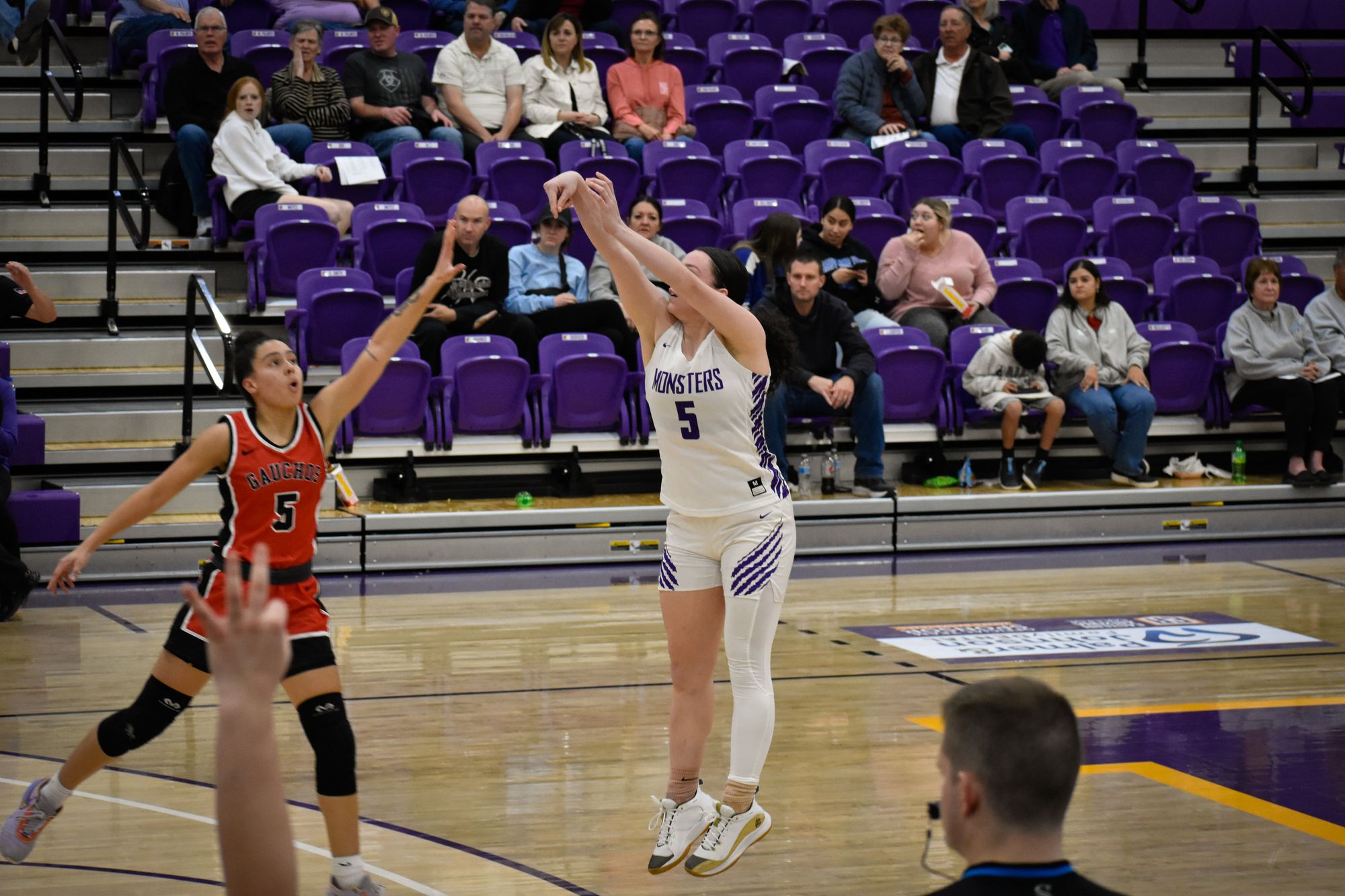 No. 24 Skye Miller, 5-11, Jr.
2022 Stats (Eastern Arizona College): 14.5 PPG (48.7%/27.0%/75.9%), 5.3 RPG, 2.9 APG, 1.3 SPG
Utah State has been an active junior college recruiter for Ard's entire tenure, and Miller is right up there with the most accomplished JUCO signees the Aggies have landed in recent years. Originally from Anchorage, Alaska, Miller closed out her high school career at Salem (Ore.) McKay and eventually landed with Eastern Arizona College, having largely flown under the DI radar with her exposure limited by the pandemic.
"I've been reaching out to Pac-12 schools, and other D1 or D2 schools," Miller told the Salem Statesman Journal in 2020. "I'm letting them know I'm interested, I'm here, I'm alive. It's been pretty tough, I would say, because of the pandemic."
Miller had no such issue drawing attention this time around, signing on with the Aggies after a dominant sophomore season that saw her earn NJCAA All-American second-team honors and the Region Championship MVP crown as she led EAC to a 29-2 record and an NJCAA Division I National Tournament berth.
"Skye is such an all-around player on the court," Ard said. "She can score the ball on all three levels and is one of the best passers I've ever seen. Her skill set is a tremendous addition to our team. She makes everyone around her better. We are so fired up to welcome Skye to Logan."
The 5-11 winger is a willing perimeter shooter (a little over three attempts from deep per game), but she did most of her scoring last season as a slasher, racking up a 30.7 percent free-throw rate while pitching in more than five rebounds and nearly three assists per game. The Aggies badly need some playmaking from non-point guards, and will get plenty from Miller.
They'll get a versatile defender, too. Miller is probably best suited to handle small forwards and shooting guards, but she can do some work in the paint when she has to – not dissimilar from former Aggie Mayson Kimball, who earned 24 starts last season.
No. 1 Samiana Suguturaga, 5-11, Jr.
2022 Stats (Snow College): 13.4 PPG (46.5%/33.3%/58.0%), 6.1 RPG, 2.1 SPG, 0.9 BPG
If Samiana Suguturaga's last name sounds familiar to you, you've probably been following Aggie sports for a minute – her dad, J.R., was once a do-it-all utility player for Mick Dennehy in the early 2000s, and Samiana was born just before the start of the 2001 football season.
"We are so excited to welcome Sami to the family," Ard said. "Utah State Aggies run in her family as her father played football here. I am so glad she chose to keep the tradition going. Sami is a very mature young lady with great leadership qualities. Her competitiveness and determination are going to be infectious within our program."
Suguturaga comes to Utah State after three seasons at Snow College, which she led in scoring this past season, earning 26 starts in 28 appearances. The 5-11 junior is closer to a true forward than some of her counterparts in this Aggie recruiting class, hauling in more than six rebounds per game last season and adding almost a block a contest, but her play is hardly limited to the post. She fired off 99 three-pointers in 2022-23 and is actually at her best defensively when she's knocking the ball loose, rather than contesting shots at the rim.
A steady finisher at the basket who should be able to hold up to the physicality of the Mountain West, Suguturaga is another strong contender for a starting role this season, if not the outright favorite to lead the way at power forward.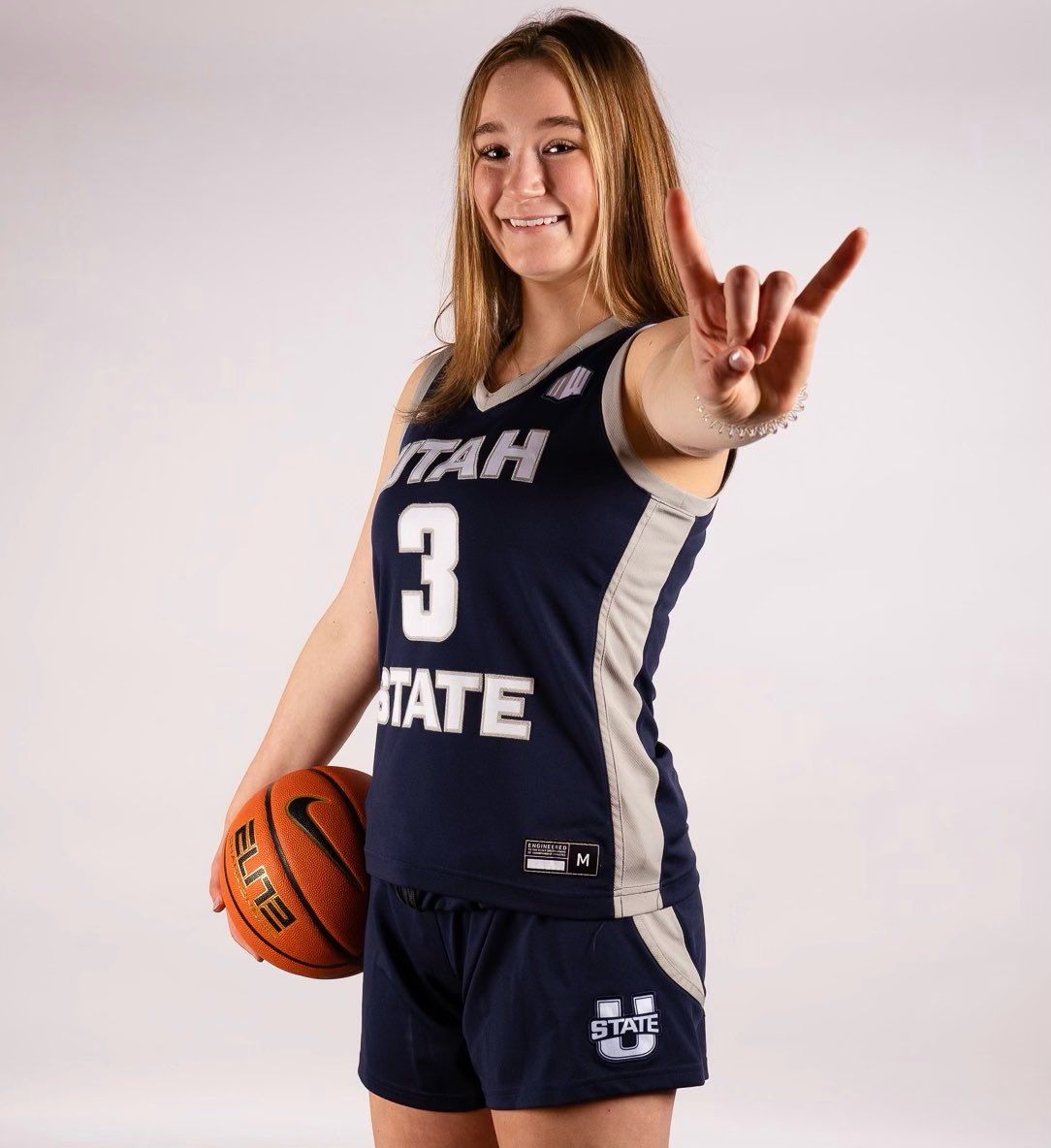 No. 3 Ali Wetta, 5-11, Fr.
2020 Stats (Valor Christian HS): 7.7 PPG, 5.6 RPG, 2.4 SPG
Rounding out the forward group is Ali Wetta, another winger capable of slotting into either the shooting guard or small forward role, depending on what the lineup around her calls for. She has the size and athleticism to handle forward duties, but she played primarily as a combo guard in high school and can keep pace with guards defensively while adding a knack for rebounding that's pretty hard to find among young guards.
"Ali comes from a really good club and high school team with outstanding coaches," Ard said. "Her basketball IQ and love for the game will be a great addition to our roster. She is a combo guard that can truly do it all. Ali comes from a great family and will be a great addition to Cache Valley"
This upcoming season may be a transition year for the Castlerock, Colo. product, though. She missed her entire junior season and played in just seven games as a senior – making her sophomore campaign her last complete season at the high school ranks. Granted, it was quite the sophomore season as Wetta earned second-team all-conference honors and helped her team to a state championship, but she's already sustained two ACL tears. The Aggies will want to make sure Wetta is fully cleared, healthy, and up to speed before sending her into action.
Once she reaches that stage, though, Utah State may have itself a diamond in the rough. Wetta was one of the best prospects in Colorado before her injuries, and she comes from a strong basketball family – her sister, Kindyll, earned Pac-12 all-freshman and all-defensive team honors at Colorado in 2022 and has emerged as a reliable playmaker for the Buffs; her mom, Valerie, also played at Colorado, while her dad played football at Idaho State and Fresno State and her aunt once suited up for Colorado State.