Danny Sprinkle And Stew Morrill Connect Over Montana Roots
From their roots as head coaches in Montana to their approach to the game, Stew Morrill and Danny Sprinkle have plenty in common. I spoke to the two Aggie coaches about their connection: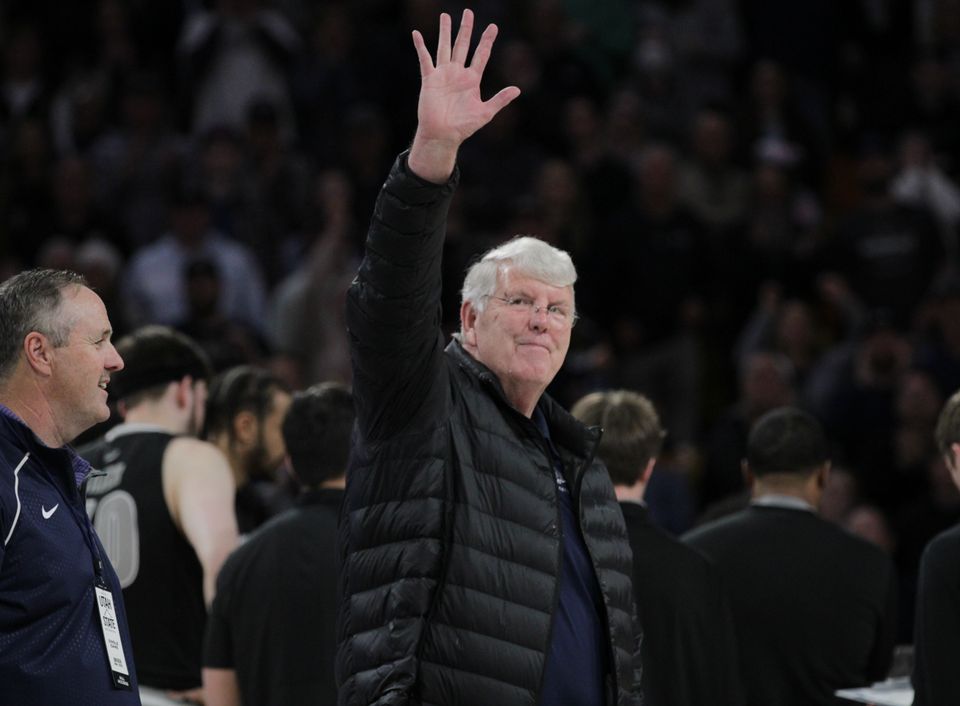 LOGAN – On Aug. 1, Danny Sprinkle had the time to catch up with an old friend – one he had been meaning to connect with since arriving at Utah State as its new head coach in April.
One of the first calls the 46-year-old coach made after being hired was to Stew Morrill, who did more in his 17-year tenure to build Utah State into the program it is than perhaps any other coach in school history, accumulating a school record 402 wins to just 156 losses and establishing a winning culture that has yet to falter in the decade since his retirement. On that day, Morrill wasn't available. Soon, Sprinkle wouldn't be either, embarking on an extremely hectic period for the Aggies.
A little less than three months later, though it took a little longer than either man would have preferred, the two finally connected in early August, catching up for the first time as representatives of the past and present of Aggie basketball.
"We missed each other a couple of times and then we caught up (Aug. 1)," Morrill told The Aggship. "He called me the day he got the job and I wasn't available, so I just texted him that I would talk to him when it slowed down a little bit. It's been crazy, of course, trying to fill his roster and taking over a new job and all that. We had a nice visit and he caught me up to speed on what's been going on. We talked about the NIL and the portal, and all the things that have changed since I coached."
This post is for paying subscribers only