Preview: Colorado State Working Through Early Stages Of Rebuild
Preview: In-season attrition, pass protection woes and an unsettled secondary have Colorado State in a rough spot entering this weekend's matchup with Utah State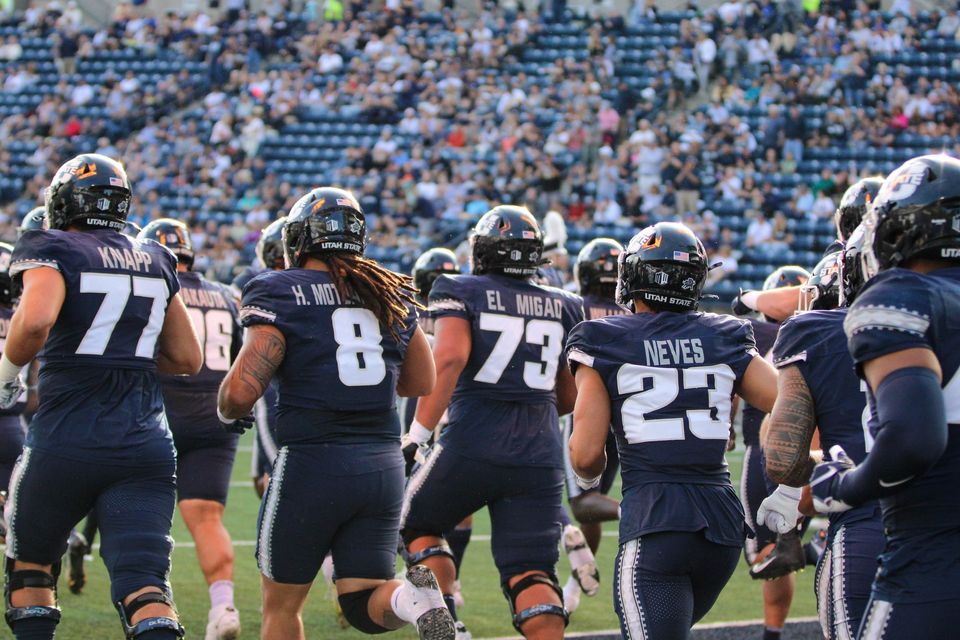 College football rebuilds aren't what they used to be. The advent of the transfer portal and immediate eligibility has offered coaches opening their tenures an avenue to instant success, both in roster construction and on-field results. Look no further than Blake Anderson at Utah State for an example. The Aggies won the Mountain West in Anderson's first season at the helm, one year removed from a 1-5 season, thanks in large part to high-impact transfers like quarterback Logan Bonner.
Other programs have had similar results. Just this season, first-year head coaches at TCU, Troy, USC and Washington have been able to revamp struggling teams and shape them into conference contenders. Second-year coaches like Bret Bielema at Illinois, Josh Heupel at Tennessee, Lance Leipold at Kansas and Steve Sarkisian at Texas have each seen huge leaps into the top 25.
Michigan State's 11-2 campaign in 2021 was one of the stories of the season, as was Baylor's Big 12 title run and 12-2 record. The sport has seen myriad changes in the last decade, but none have had a larger impact on the rebuild timeline than the proliferation of the portal.
There was a time when the Colorado State Rams were considered a serious contender to pick up where programs like Utah State had left off, generating success in the opening stanza of a coaching tenure. New head coach Jay Norvell entered the role having taken Nevada to four consecutive bowl appearances, capped by an 8-4 season in 2021 that saw the Wolf Pack deploy one of the nation's most dangerous offenses. He had proven himself in the Mountain West and inherited a team that, despite a 3-9 campaign in 2021, didn't seem to be devoid of talent.
The Rams returned a talented pair of tailbacks in David Bailey and A'Jon Vivens, two productive receivers with Ty McCullouch and Dante Wright, and valuable defensive players like defensive end Mohamed Kamara, tackle Devin Phillips, two starting linebackers, Cam'Ron Carter and Dequan Jackson and four defensive backs with starting experience in Henry Blackburn, Robert Floyd, Tywan Francis and Jack Howell.
Norvell had plenty of vacancies to fill, including essentially the entire offensive line, most of the defensive line and the all-so-important quarterback position, but he was an aggressive player in the portal. The Rams pulled in more than a dozen transfers, including 10 transplants from Norvell's old stomping grounds in Reno.
For their offseason efforts, the Rams were slotted in as the No. 4 team in the West division for the preseason Mountain West media poll – not the loftiest of expectations, but 30 points ahead of Wyoming and 61 ahead of New Mexico. There was reason to believe – especially with non-conference bouts against Middle Tennessee State and Sacramento State, cross-divisional bouts against first-year coaches at Hawaii and Nevada, and home draws against New Mexico, Utah State and Wyoming – that Colorado State could contend for bowl eligibility.
After five games... that may have been a bit optimistic. The Rams are 1-4, having just claimed their first win of the season against Nevada despite scoring only three points on offense (they had a pair of defensive scores), and enter this week's matchups against Utah State as one of the nation's worst teams in essentially all metrics. What went wrong? Or, to be a bit more generous to Norvell and his staff, what didn't go right?
This post is for paying subscribers only