Scouting Report: 2024 Three-Star QB Ryland Jessee
New Utah State QB commit Ryland Jessee is a wonderful fit for the Aggies, with a quick release, experience in a timing-heavy offense, and plenty of downfield range. Scouting report: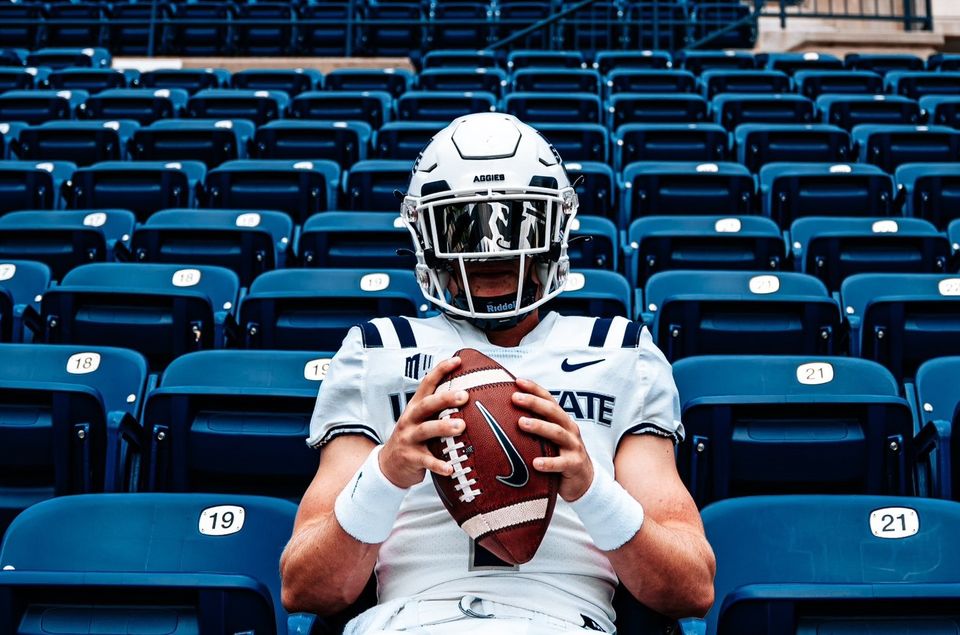 The clips in this article will not display in email readers. Please click "view in browser" to enjoy this post in full.
---
Utah State picked up a commitment from 2024 La Mesa, Calif. Helix HS three-star signal-caller Ryland Jessee on June 28, marking a significant moment both for Utah State's impending recruiting class and for the Aggies on the trail writ large under Blake Anderson.
The value of the former is one of function – quarterbacks can often jump-start a recruiting class, serving as de facto class leaders. If a staff is sold on a quarterback, the earlier they can get him on board the better.
It's the latter that bears special mention, though. Jessee's recruiting rankings don't yet reflect it (he's ranked 61st among all QBs in 247Sports' in-house rankings), but the Helix Charter HS quarterback has drawn quite a bit of buzz ahead of his senior season. He was described in a mid-June article from 247Sports as a fast-rising QB, having spent much of the summer making the rounds at recruiting camps on both the East and West Coasts. Nevada offered the 6-3, 200-pounder in December, while Oregon State, San Diego State and Utah State all followed suit in recent weeks, thanks in no small part to the big offseason he's had.
And therein lies the centerpiece: After taking official visits to Utah State, Nevada and Oregon State (in that order), Jessee announced his commitment to the Aggies. Utah State managed to hold off Washington State for 2023 QB signee McCae Hillstead, but the Cougars didn't offer until Hillstead had already pledged to USU. That he held an Oregon State offer (and was likely to add more P5 offers) before his commitment makes Jessee's recruitment a rare one both for the Aggies and Anderson.
"I loved it at Oregon State and that staff was really welcoming but I just felt like Utah State was the best all-around fit for me," Jessee told 247Sports' Greg Biggins. "I love the people there, the coaches, the offense and the opportunity to compete early so I feel great about my decision."
This post is for paying subscribers only