Position Preview: Transfer Infusion Bolsters Cornerback Room
In need of depth following a transfer exodus, Utah State hit the portal hard after spring camp and bolstered its cornerback room with athleticism and depth behind star Michael Anyanwu: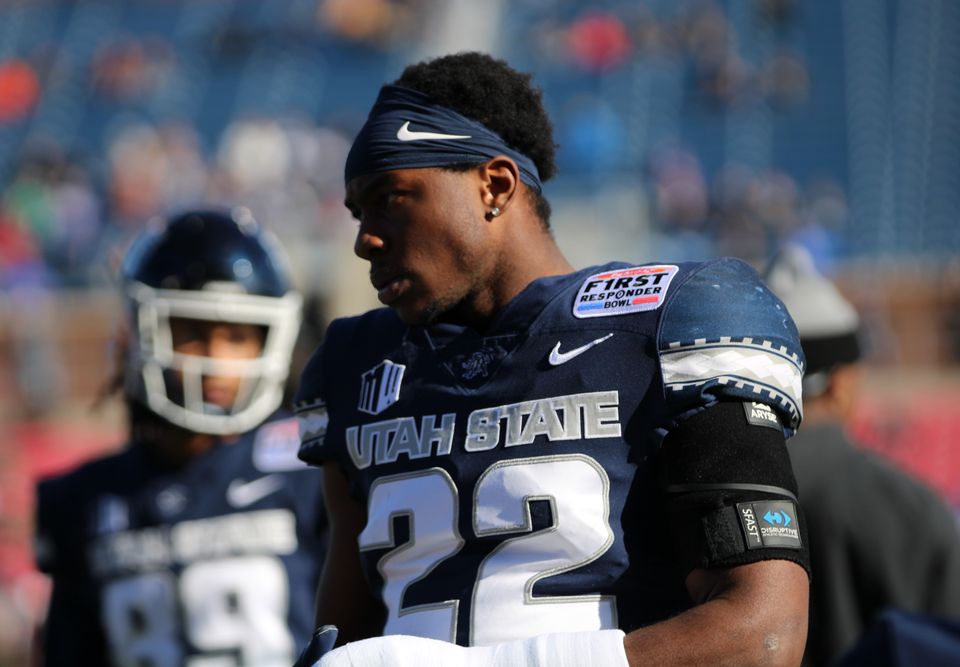 Utah State escaped the initial wave of departures that immediately followed the end of the 2022 season relatively unscathed in the defensive secondary. The Aggies lost a trio of reserve safeties, Saco Alofipo, Luke Marion and Jamie Nance, and graduated cornerback Andre Grayson and safety Hunter Reynolds, but that was just about it before spring camp. On a defense that had a lot of stars to replace, the secondary looked prepared to shoulder much of the load.
And then, only weeks before camp opened, safeties coach and defensive coordinator Ephraim Banda took a job with the Cleveland Browns. By the time spring had come to a close, starting cornerback Ajani Carter, top reserve CB Dominic Tatum and young safety Jett Solomon had each entered the transfer portal, as did Utah transfer Malone Mataele and JUCO signee Ron Fuselier, who had each joined the program only months prior.
At safety, the Aggies could still feel reasonably secure, having prepared for life beyond Reynolds after senior starter Gurvan Hall left the team amid the 2022 season. The depth there is good, and the top-end talent is great.
The cornerback room was a different story. Utah State needed athleticism, depth, and players it could trust, so it hit the transfer portal hard and cemented the room with five new faces, all of whom took their first reps as Aggies this fall camp. Defensive coordinator Joe Cauthen has a lot of moving pieces to fit into a cohesive unit, but head coach Blake Anderson feels good about the changes the Aggies made.
"I like the versatility of what we have back there," Anderson said. "We're longer and faster. What we don't have is a ton of experience, and so the next month is going to be crucial for us in solidifying what that group looks like and growing up very, very quickly. Physically, you love everything about (that group), but they haven't played a lot. That is going to be a huge challenge for Joe and Mitch White in the back end, figuring out what that group looks like and stabilizing it so they can all communicate and be on the same page. If you have a breakdown back there, you're going to give up a touchdown. We have to avoid those."
First-year defensive passing game coordinator and cornerbacks coach Mitchell White, the man tasked with coaching up these cornerbacks to fit into Cauthen's system – as he did in 2022 at Stephen F. Austin – is on the same page with the head coach.
"I think with the combination of guys that have been here and the new guys, we're a pretty talented group," White said in a team release. "In terms of speed, I feel very comfortable with them. It's probably as good of a group that I've ever coached, so I'm excited about those guys. They're young and there's a lot that comes with getting live reps and being thrown in the fire, so I'm excited for those guys to get those opportunities."
---
This post is for paying subscribers only