Position Preview: Larsen Encore Could Be Key For Safeties
Rounding out the position preview series are the safeties, who make up for a lack of experience with a whole bunch of talent: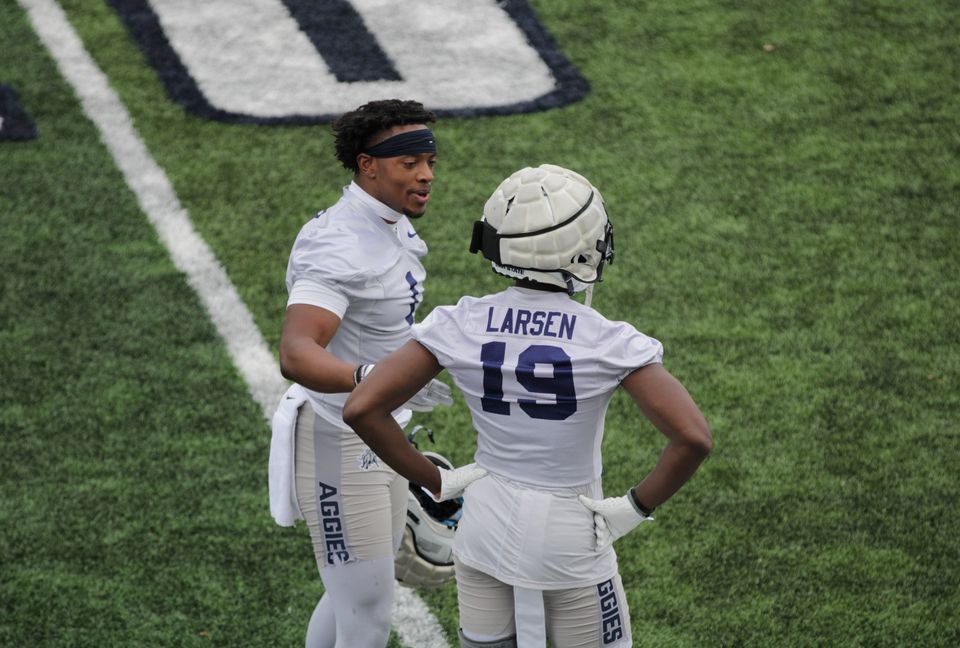 At a glance, Utah State's safety corps could easily be confused for a bunch sorely lacking experience. In some ways, that might be true, especially after head coach Blake Anderson announced a season-ending shoulder surgery for Omari Okeke. Without the senior (who logged 209 snaps last season as a hybrid linebacker and was expected to fill a similar role in the two-deep this fall), the Aggies are carrying only seven active scholarship safeties, six of whom will enter the 2022 season as underclassmen (plus veteran walk-on Dusten Ramseyer-Burdett).
The youth of Utah State's safeties – and of this Aggie secondary writ large – is difficult to ignore. Adding eight scholarship cornerbacks into the mix, Utah State gains just four more upperclassmen, making for a defensive backfield comprised of twice as many freshmen and sophomores (10) than juniors or seniors (five). At this time last year, the Aggies claimed seven underclassmen to 10 upperclassmen. The nature of college football is such that youth will just about always overrun a roster, especially in the transfer portal era, but it's rarely this stark.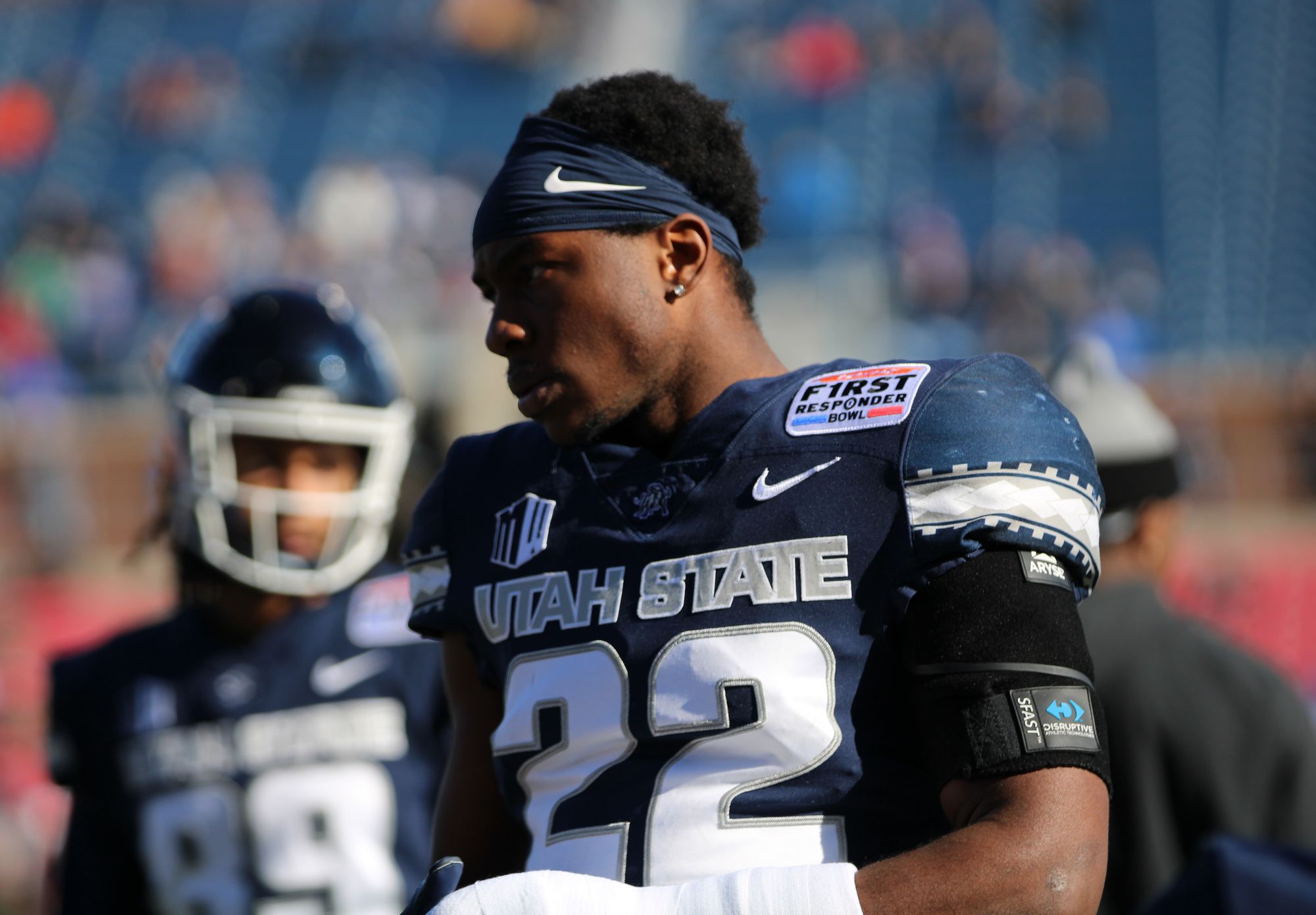 It's also, in this instance, not entirely reflective of the situation at hand. Utah State's transfer- and JUCO-heavy secondary does see quite a few new faces in Logan who will be asked to take on big responsibilities, but many of those offseason additions bring to town experience developed elsewhere.
Even on the coaching staff, safeties coach Ethan Morriss is embarking on his first season as a full-time assistant this fall, but he's been a graduate assistant and later a defensive analyst since 2017 – including four years within Anderson's programs at Arkansas State and Utah State that preceded his offseason promotion.
"I'm really excited about those guys, it's a good group from top to bottom," Morriss said in a team release. "We're just working on communication, communicating with conviction, making sure everyone's on the same page. We ask those safeties to do a lot in our defense when it comes to making sure everyone's in the right position, so they've got to do a good job of communicating, seeing the surfaces, seeing the formations, and making sure that everyone's on the same page. Those guys are the quarterback of the defense, and they've got to do a good job of making sure that everyone's on the same page."
The Aggies are hoping, especially at safety, to combine that bunch with a small but strong core of proven starters and create a room capable of playing beyond its years (or lack thereof).
"We knew that was necessary," Anderson said. "We were thin back there to begin with through attrition, graduation, injury, and all the above. We knew that was a place we had to make up some ground and felt that we targeted some twitchy, long, fast individuals, some of whom had played before, and they immediately stepped in and helped us. Now we're building off Switz, Ike and Mike. Those three guys give you some veteran snaps, but there are a lot of bodies to choose from in the back end that can contribute to our ability to get into dime, get into nickel and play several different packages with guys on the field.
"We've been pleased with a lot of those guys. At this point, the question is who settles in and makes the plays we need them to make in a live setting on game day, but we've seen sparks and flashes from a lot of them. Simeon Harris, Jaiden Francois, Gabriel Bryan, Javar Strong, there is a bunch of dudes out there and we're much closer to having Jaylen Martin available as well. We've been waiting on one transcript with a grade posted for him to get started, too, and I feel like we're going to need all those guys as the season goes on."
---
This post is for paying subscribers only