Statbook: Aggies Challenge The Record Books In Win Over Idaho State
Utah State makes a mark in the record books, creates a whole bunch of havoc, builds depth on defense, and sees its bowl odds move above 60 percent. STATBOOK!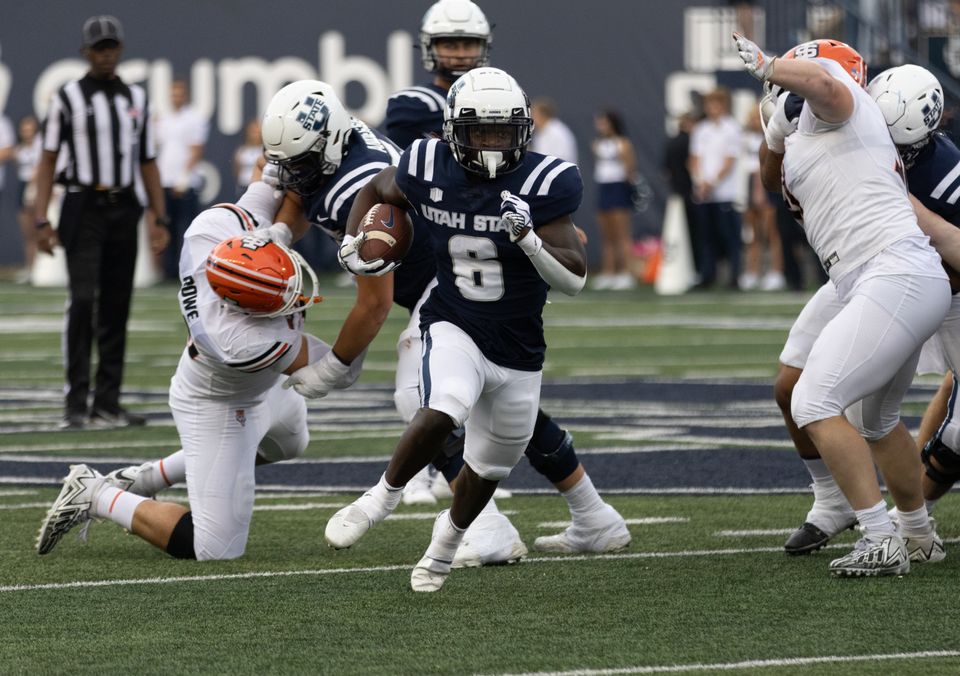 Welcome back to Statbook, a weekly football feature from The Aggship, breaking down Utah State's latest game through a notebook of stats – both standard and advanced. Stats are from CollegeFootballData, GameOnPaper, the official box score and Pro Football Focus, unless noted otherwise. Glossaries can be found here, here and here.
---
This post is for paying subscribers only